Social chatter is picking up as Evolve Transition Infrastructure (NYSE: SNMP) business picks up amid the energy supply crunch. As oil and gas prices near record highs, SNMP stock is gaining momentum.
Evolve focuses on providing energy infrastructure to support the transition to a low-carbon energy future. So far, the company owns natural gas equipment, pipelines, and processing facilities in South Texas, an oil-rich area.
After going bankrupt during the pandemic, Evolve is switching gears to focus on the low-carbon energy movement.
For one thing, the energy industry is booming right now. Between the aftermath of COVID and sanctions over Russia invading Ukraine, oil and gas prices are under severe pressure.
Will SNMP stock follow the trend and rally along with other energy stocks? Traders on social media are calling for a short squeeze as the company's plans start to unfold.
See what Evolve Transition is planning and what to expect from SNMP stock below.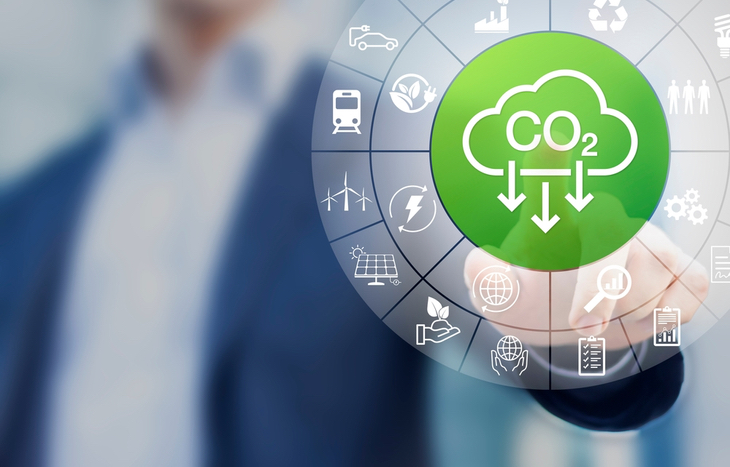 What Is Evolve Transition Infrastructure
Evolve is a limited partnership, in other words, a business combination, under the name Evolve Transition Infrastructure LP.
Known initially as Sanchez Energy Corp, the company changed its name following the bankruptcy. Evolve mentions the name change to reflect its shifting focus to low carbon.
Furthermore, Evolve sold its upstream assets last year to focus on midstream, according to its 10K report. For those unfamiliar, energy companies fit into three categories.
Upstream
Midstream and,
Downstream
Upstream involves pulling oil from the earth. Then, midstream companies will transport the resources. And finally, downstream companies refine it while selling it to consumers.
You can see why Evolve's name is fitting. By selling its upstream interests, the company is solely focusing on infrastructure. With this in mind, Evolve is particularly interested in supporting low-carbon energy efforts.
The "Black Gold" Rush
The energy industry is booming like it's the 1970s. After the pandemic disrupted the market, supply chains were left in shambles after many companies were forced to close.
Then, to make matters worse, Russia's invasion of Ukraine prompted sanctions from the U.S and Europe, causing energy prices to spike. With travel demand nearing pre-pandemic levels, we are seeing record high gas prices.
Russia plays a critical role in the global energy supply. To illustrate, Russia is the largest global oil exporter and the second largest in crude oil exports.
Nations are abandoning Russia's oil as a way of discouraging aggression. For example, the U.S is banning all Russian oil imports while the E.U is passing its own sanctions. E.U leaders announced this week they would stop importing Russian oil coming through by sea.
With this in mind, sea imports account for about two-thirds of the E. U's oil imports. To please all union members, energy coming via pipeline will be temporarily allowed to avoid crippling the energy market.
Though other countries, such as Germany, one of the largest importers, says it will phase it out by EOY. As a result, governments are looking elsewhere to fill the massive supply gap.
For one thing, OPEC is increasing production 50% above their target to help cool surging prices. But, will it be enough? It's not likely.
In 2020, Russia accounted for almost a third of the E.U.'s crude oil imports. The second-largest amount came from the U.S. The new sanctions could be an opportunity for Evolve.
An SNMP Stock Squeeze?
Short squeezes do not have quite the impact they did in the past few years. But, with oil in high demand now, energy stocks are making a comeback.
For example, Exxon Mobile (NYSE: XOM), the largest oil company in the U.S, is up 57% YTD. Though SNMP stock has not had the same success, the company's biggest opportunity may be ahead of it.
Due to several factors, traders are promoting SNMP stock as a short squeeze target.
For one thing, the new bill sets aside $62B for the Department of Energy to accelerate renewable energy adoption.
Evolve is committing to a low-carbon future. That said, its goals align with the government's plans to promote a cleaner, more resilient energy market.
Moreover, Evolve has two promising investments in clean energy companies, Levo LLC and HOBO Renewable Diesel. Levo is focusing on building EV school buses and network to support it.
Furthermore, HOBO is a renewable diesel production company. The company, with Evolve's funds, will develop renewable fuel facilities. With this in mind, the fuel is a unique "drop in" with high demand for commercial and government use.
Lastly, a low float with high short interest can be like adding fuel to the fire. For instance, if the company has positive news, shorts may race to cover their positions.
When this happens, it can cause SNMP shares to rally. With more people buying and fewer shares available, it creates unbalanced demand.
SNMP Stock Forecast: Is It Time to Buy Evolve
Although Evolve's future looks promising with electric school buses and clean energy fuel, the reality is now. And as of right now, Evolve has yet to develop any project in connection with the new strategy.
With this in mind, it could be some time before we see any real profits from the company. As a result, SNMP stock will likely continue trending on news. As a low float penny stock, the risk is incredibly high.
If the price rallies with such a low float, who will be left to buy if everyone is buying? This is a question you will need to ask yourself if you plan on investing in SNMP stock.
On top of this, Evolve's profits are highly concentrated in Mesquite currently, with about 93% of total revenue coming from its biggest customer. With this in mind, it presents an additional risk if Mesquite is negatively impacted.
There may be a short-term trading opportunity with SNMP stock with the energy market soaring. But, as a long-term investment, you will likely find better clean energy opportunities elsewhere.
---