As the SPAC investing trend continues, investors want to know the latest SPAC listings. Here we explain what SPAC investing is, the top SPAC listings and how to stay up to date on the newest SPACs.
What Is a SPAC listing?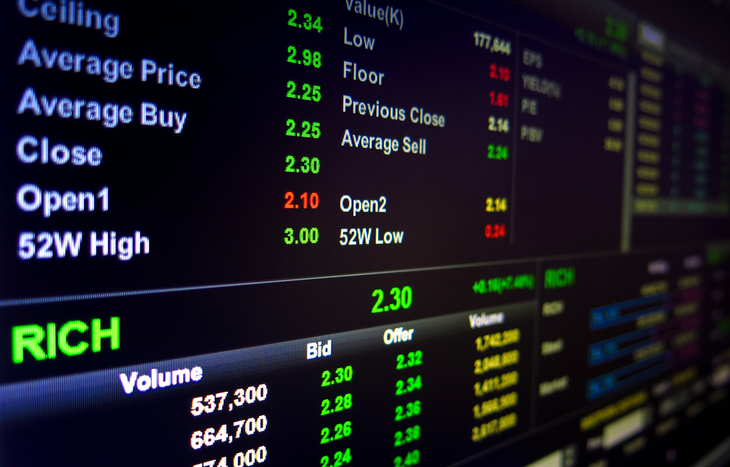 SPAC stands for special purpose acquisition company. It can also be called a blank check company. These companies don't have business operations. Instead, they offer stock in an IPO to raise capital. That capital is used to acquire another company, effectively taking it public in a SPAC IPO.
A SPAC listing is when a SPAC trades on a stock exchange. Listing refers to when a company's shares are on the list (or board) of companies on an exchange. After the SPAC is listed, it usually has about two years to acquire a company with its raised capital. And initially listing a SPAC has a shorter time frame due to less paperwork needed. But overall, investing in a SPAC is similar to IPO investing.
SPAC investing is becoming more and more popular. In fact, many analysts refer to 2020 as the year of the SPAC. But SPAC IPOs aren't new. Let's look at some of the top listings over the past few years…
Top SPAC Listings
SoFi
In June 2021, online personal finance company SoFi went public via merger with Social Capital Hedosophia Holdings V. The SPAC listing raised roughly $2.4 billion in cash proceeds from the transaction. It plans to use the funds to fuel growth, market expansion and grow its product offerings. After the debut, the company held a staggering $8.65 billion valuation.
After the merger was approved, CEO Anthony Noto said…
Today marks an important step on our path toward providing an ecosystem of products, rewards and membership benefits all working together to help our members get their money right. All of us at SoFi are humbled to reach this significant milestone in our journey of building a generational company, and we are grateful for the countless individuals who have contributed to advancing our mission of empowering everyone to achieve financial independence to realize their ambitions.
Virgin Galactic
In 2017, Chamath Palihapitiya's SPAC Social Capital Hedosophia (SCH) went public. The SPAC listing raised more than $650 million in its offering. It used the money two years later in 2019 to merge with Virgin Galactic (NYSE: SPCE). The company received $674 million from SCH's IPO alongside $100 million from Palihapitiya himself. He refers to SPAC IPOs as "IPO 2.0" and has reserved ticker symbols IPOA through IPOZ for his future SPACs. Some of his latest deals include Opendoor and Clover Health.
Virgin Galactic plans to bring mankind to space in a way no one has done before. In addition to providing suborbital launches for space science missions, the company hopes to one day provide commercialized spaceflight and offer suborbital launches for tourists. Analysts believe the company would've had a hard time raising funds in a traditional IPO due to its ambitious plans for the future. A SPAC IPO gave the company money sooner than later and brought guaranteed investors.
DraftKings
In April 2020, the online sports betting company DraftKings merged with Diamond Eagle Acquisition. It also acquired SBTech. The merger gave DraftKings a value of $3.3 billion. It also gave the company $500 million in cash.
Diamond Eagle's CEO Harry Sloan said…
"DraftKings is already a premier online fantasy sports and betting platform. With the full integration of SBTech's technology and innovative product expertise coupled with the right capitalization, DraftKings will be in a great position to continue its ambitious expansion plans in the United States."
Nikola
In 2018, VectoIQ's SPAC listing raised $200 million. And on June 4, 2020, Nikola (Nasdaq: NKLA) went public via SPAC IPO. The company received $237 million from VectoIQ and $525 million from investors such as Fidelity and ValueAct Spring Fund.
Nikola CFO Kim Brady commented…
"Once we had locked in the PIPE investors and looked at the market volatility and COVID concerns in late February, it became clear to us at that point that having certainty, a strong valuation and the ability to get the transaction done by June was very attractive compared to the IPO path."
Nikola was the first major SPAC IPO of 2020, leading more than 100 SPAC listings to market.
Pershing Square Tontine
Bill Ackman's Pershing Square Tontine (NYSE: PSTH) is the largest SPAC listing to date. In July 2020, the company offered 200 million shares at $20 to raise $4 billion. It also committed to raising an additional $1 billion to $3 billion. This would give the SPAC at least $5 billion for an acquisition.
Investors are curious what Ackman's SPAC will eventually acquire. The company hasn't identified a target yet. But with all of the cash to burn, investors want to know whether Pershing will acquire a large household name or opt to make multiple, smaller acquisitions.
Stay Up to Date on SPAC Listings
And if you're interested in SPAC investing, stay up to date on the latest SPAC listings with our IPO calendar. It tells you what companies are going public each week and upcoming IPOs you might be interested in. Furthermore, you can check out the top recent IPOs for the best performing IPOs every month.
---
Amber Deter has researched and written about initial public offerings (IPOs) over the last few years. After starting her college career studying accounting and business, Amber decided to focus on her love of writing. Now she's able to bring that experience to Investment U readers by providing in-depth research on IPO and investing opportunities.