The famous investor Peter Lynch once said, "insiders might sell their shares for any number of reasons, but they buy them for only one: they think the price will rise." For example, insiders might sell stock to mitigate their tax burden. They could also sell stock just to diversify their net worth or start estate planning. Sometimes, SEC regulations force insiders to sell. But, as Peter Lynch said, insiders really only buy when they are trying to make money. This is why investors care so much about stocks insiders are buying.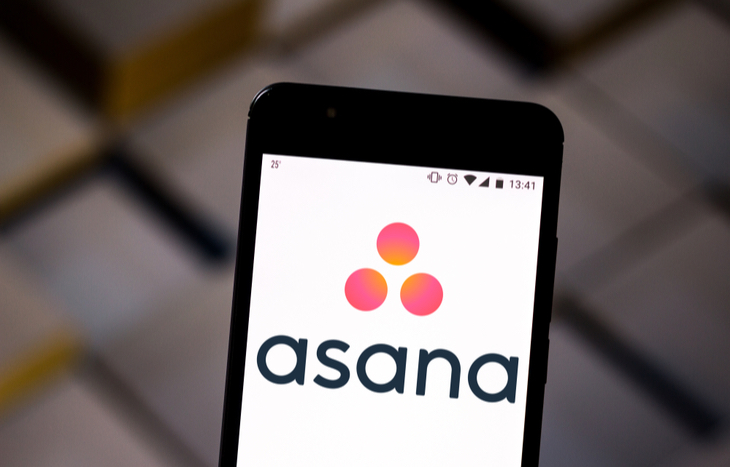 Who Are These "Insiders" That Everyone is Watching?
The term "insiders" generally refers to upper management, the board of directors, or other major stockholders. These are the people who have the biggest stake in the company. An insider could be one of the founding partners of a company. It could be an early investor that owns a majority stake. Or, it could also be a newly appointed CEO.
Since they have so much skin in the game, these insiders have the most to gain if the stock goes up. Even a small increase in the stock price could earn them millions of dollars. On the flip side, they also have the most to lose. In intense cases, a significant drop in stock price could cost insiders billions of dollars.
Insiders also have a unique insight into the business. They sit at board meetings, do extensive market research, and hear feedback from employees. When insiders are buying more stock, it is a strong sign that they have faith in the company. By buying more stock, they are tying their financial future to that company. As the saying goes, "Don't listen to what people say, watch what they do."
To find out what stocks insiders are buying, I pulled information from a stock screener called Guru Focus. This is a free tool that you can use to stay up-to-date on stocks that insiders are buying. For this article, I focused mainly on individuals that are buying stock in bulk.
Stocks Insiders Are Buying
No. 1 Asana (NYSE: ASAN)
Of all the stocks insiders are buying, Asana is definitely the most interesting. Asana is a web and mobile work management platform. Its main goal is to help teams organize, track, and manage their work. It was founded in 2008 by Dustin Moskovitz. You might recognize Dustin Moskovitz's name as one of the Co-Founders of Facebook.
Recently, it looks like Dustin has been loading up on Asana shares. So far in 2022, he bought 8.25 million shares for approximately $480 million. Even for a billionaire, this is a very large position. Additionally, Dustin still serves as the President and CEO of Asana. This means that he has plenty of control over the direction of the company. He also has dual incentives.
As the CEO, Asana's success is a direct correlation to Dustin's management. If the company succeeds, it will look incredibly good for him and add to his legacy. Additionally, he now owns half a billion dollars in Asana stock. This means that his financial success is tied to Asana as well.
No. 2 Silver Spike Investment Corp (Nasdaq: SSIC)
Silver Spike Investment Corp is an asset management company. Its primary focus is the plant-based alternative wellness industry. This includes hemp, CBD, and psychedelic products. Recently, CEO Gordon Scott and CFO Gentile Gregory loaded up on shares. They each purchased approximately 4.5 million shares each. This is an individual investment of about $63 million each.
Silver Spike Investment Corp is one of the top stocks insiders are buying. This is because the CEO and CFO have both put their money where their mouth is. They are going after an emerging market and betting on themselves to win.
No. 3 Sky Harvest Energy Corp (SKYH)
This is one of the more confusing stocks that insiders are buying. Sometimes, the investment paper trail is not as black and white as investors would like.
On Guru Focus, it lists that Rozek Alexander Buffet bought 4.5 million shares in Sky Harvest Energy Corp. Yes, Rozek Buffet is related to Warren Buffet. He is Warren's great-nephew. Due to this, most investors are eager to buy anything even remotely related to Warren Buffet. The only problem is that Sky Harvest Energy hasn't filed with the SEC since 2017.
However, it looks like Rozek Buffet did start his own SPAC, Yellowstone Acquisition Corp. His SPAC also just closed a deal to acquire Sky Harbour LLC at the end of January. It's possible that there was just a mistake on Guru Focus. Or there could be something else that I'm missing.
Either way, it looks like Rozek Buffet bought 4.5 million shares in Sky Harbour LLC. This is an investment of approximately $45 million. Sky Harbour offers solutions for private aviation. It operates in six U.S. cities so far.
No. 4 Vigil Neurosciences (Nasdaq: VIGL)
Virgil Neurosciences is a new biotech company that uses microglia to treat disease. Microglia are the brain's sentimental immune cells. Recently, one of the company's Directors, Stefan Vitorovick, made a large stock purchase. He bought 1.675 million shares for about $23 million.
Another Director, Bruce Booth, also staked his claim. Bruce bought 535,000 shares of stock for $7.5 million. Bruce is a partner at Atlas Ventures and the Chairman of the Board for Vigil Neurosciences.
No. 5 Sierra Oncology (Nasdaq: SRRA)
Sierra Oncology is a Canadian cancer treatment company. It recently announced topline results for one of its drugs that is the pivotal Phase 3 clinical study. Usually, it's a great idea to watch the pharmaceutical industry for stocks insiders are buying. This is because these companies' success hinges on FDA approval. Insiders have first knowledge of how trials are going. Due to this, insider buying can be a great sign that approval is imminent.
Aggarwal Gaurav is a Director for Sierra Oncology. He recently purchase 800,000 shares. This was a total investment of $21.6 million.
No. 6 Netflix (Nasdaq: NFLX)
Most investors watch large-cap stocks insiders are buying very closely. Reed Hastings is the founder and Co-CEO of Netflix. He is also one of the biggest names on Wall Street. Recently, he purchased 51,000 more shares in Netflix for $20 million. This is a great sign to investors that Netflix's CEO isn't quitting in the face of heavy competition.
No. 7 GreenLight Biosciences (Nasdaq: GRNA)
There are two insiders scooping up stock at GreenLight Biosciences. Matthew Walker is a Director at the company and recently purchased 1.5 million shares. This is an investment of approximately $15 million. Eric O'Brien is another Director that purchased 700,000 shares. This is a total investment of approximately $7 million.
GreenLight Biosciences is in the business of "harnessing the power of biology to meet the needs of the human race."
No. 8 Cardlytics (Nasdaq: CDLX)
Cardlytics is a marketing intelligence platform. Since the start of 2021, the stock is down over 60%. Now, it is one of the stocks insiders are buying the dip on. Sosin Clifford is the founder of CAS Investment Partners. He is a part-owner in Cardlytics. He recently purchased 159,000 shares for about $10 million.
No. 9 Smartsheet (NYSE: SMAR)
Smartsheet is a Saas company that offers work collaboration software. Its software can be used to assign tasks, track project progress, manage calendars, share documents, and more.
Recently, one of Smartsheet's Directors, Jim White purchased 150,000 shares of stock. This was an investment of approximately $9.5 million.
Top Stocks Insiders Are Buying No. 10 Loandepot Inc (NYSE: LDI)
Loan Depot sells mortgage and non-mortgage lending products. At one point, it was the second-largest non-bank provider of DTC loans in the U.S. It's also one of the top stocks insiders are buying based on its CEO's recent filings.
Anthony Hsieh is the Chairman and CEO of Loan Depot. He recently bought 1.5 million shares for a total investment of $5.8 million.
I hope that you've found this article valuable! As usual, please base all investment decisions on your own risk tolerance and due diligence.
---