A lot has happened in the stock world already in 2022. And many investors are looking for the best to stocks watch. Since the beginning of the year, the S&P 500 index is down almost 10%. Adding fuel to the fire, the tech-heaving Nasdaq index is down nearly 16% year-to-date.
With interest rates set to increase this year, many of the pandemic's best-performing stocks have pulled back this year. On top of that, record-setting inflation has plagued the U.S. economy for the last few months. A potential conflict between Russia and Ukraine has also added worry to the stock market.
Readers may be hesitant to invest right now. With so much going on, you may be looking for the best stocks to watch in 2022. Let's look at some of the areas that have been beaten up but may be of interest to long-term investors.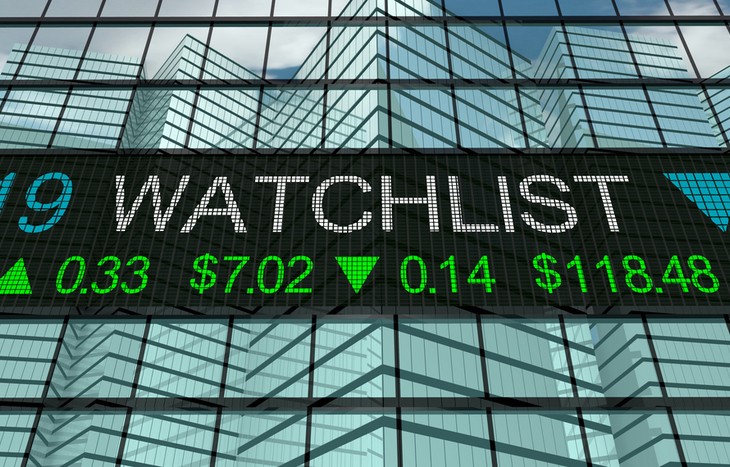 Tech Stocks to Watch
The space that has garnered the most attention is tech. As the pandemic has played out, tech stocks performed incredibly well. Many of the same stocks have sold off so far in 2022. The selloff may be because the Federal Reserve has told us that they will likely raise interest rates starting in a few weeks.
Many analysts believe that the value of a stock is based on the present value of its future earnings and cash flow. When interest rates rise, the present value declines. An increase in interest rates may also make it more difficult for tech companies to raise capital to cover losses until they earn a profit.
One tech stock to watch for 2022 is Intuit (Nasdaq: INTU). Intuit is the company behind TurboTax and QuickBooks. If you do your taxes yourself, you may have used TurboTax. The platform makes taxes simple and easy. TurboTax can also file your taxes electronically.
If you have a tax accountant prepare your taxes for you, chances are, your accountant uses QuickBooks. QuickBooks accounting platform is one of the most preferred platforms in the U.S. With every year that passes, users of TurboTax and QuickBooks build a history with each platform. Every year with Intuit's services makes the following year much easier for accountants and tax filers to come back.
Cannabis Stocks to Watch
Many cannabis companies have seen explosive growth in the U.S. As states legalize medical and adult-use of cannabis, sales of cannabis-related products have been flying off the shelves. As more states flirt with legalizing cannabis, opportunistic investors may have cannabis stocks on their list of stocks to watch in 2022.
Interestingly, cannabis stocks have been down across the board this year. For instance, the Global X Cannabis ETF (Nasdaq: POTX) is down over 17% year-to-date. There are a few potential reasons for cannabis stocks to be down.
The big one is regulation. After a state overcomes the negative image of cannabis and legalizes it, it must set up rules. Then, each county and municipality must issue cultivation and retail licenses. When cannabis companies overcome those hurdles, they can finally start selling products. Some states have been slow to get things going.
Another issue is that cannabis is still illegal at the federal level. Therefore, many cannabis stocks cannot trade on traditional stock exchanges like the New York Stock Exchange or Nasdaq. Large investors like mutual funds and ETFs cannot buy these stocks.
One cannabis stock to watch in 2022 is Ayr Wellness (OTC: AYRWF). The company has an enormous footprint in Florida. In a recent press release, Ayr told investors that it would increase its Florida retail locations to 65 by the end of 2022. In addition, the company estimated sales for 2022 to be around $800 million. That revenue level would be an increase of over 100% year-over-year (YOY).
Value Stocks to Watch
With high-growth companies performing poorly, I can see why investors would be interested in value stocks right now. There is enough to worry about today. Investors may want to pick stocks of companies that could perform well even if inflation persists throughout the rest of the year. Readers may also be interested in value stocks that won't be affected by escalating tensions between Russia and Ukraine.
If growth stocks continue to underperform, many may rotate into value stocks. A rotation out of growth stocks could pay off for value-oriented investors throughout the rest of 2022.
One value stock to watch is Paramount Global (Nasdaq: PARA). The company changed its name to reflect its strategy to extend its presence beyond the U.S. Recently, the company changed its name from ViacomCBS (Nasdaq: VIAC) to Paramount Global.
Readers may be familiar with Paramount Global's content, including Nickelodeon, Comedy Central, International Soccer, Paramount movies, and SpongeBob SquarePants (my personal favorite!).
Paramount Global has been rapidly growing its flagship streaming services over the last year. In its most recent annual earnings release, it expanded its streaming subscriber base 84% to over 56 million. Paramount Global shares trade at a much lower price-to-earnings ratio than streaming peers Disney (NYSE: DIS) and Netflix (Nasdaq: NFLX).
---