The best stocks with 1,000% upside potential may give your portfolio a huge boost over the coming months. In fact, investors are searching for diamonds in the rough as the stock market faces a long run of volatility and uncertainty. When stocks are down, investors who buy low can reap the rewards once the market recovers. Let's take a closer look at the top 10 stocks with 1,000% upside potential right now.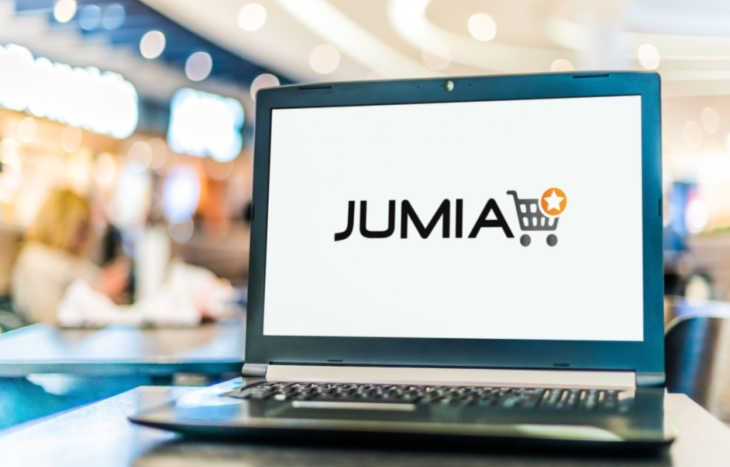 Best Stocks With 1,000% Upside Potential
Facing a recession and high inflation, the American economy is struggling at the moment. And as a result, we are in a bear market that is raising concerns for more impatient investors. However, a bear market does give you stock prices at a bargain.
Buying low is a popular move by many of the most successful investors, including Warren Buffett. Moreover, there are many stocks that do well in a recession and have even more upside potential moving forward.
10.UTStarcom (Nasdaq: UTSI)
UTStarcom is a global telecom infrastructure provider out of China. And it makes this list due to the United States recent $1 trillion infrastructure law.
UTStarcom's broadband technology provides more efficient wireless access for its customers. And better yet, the company offers a wide range of internet products that help companies better monetize their network infrastructure.
It's trading for less than $4 at the moment. Therefore, UTStarcom has the potential as one of the best stocks with 1,000% upside potential.
9. CymaBay Therapeutics (Nasdaq: CBAY)
CymaBay is a biopharmaceutical firm with a focus on treating chronic liver disease. In fact, it has a leading drug candidate in seladelpar. It's starting a global phase 3 trial for the treatment of patients with Primary Biliary Cholangitis (PBC).
CymaBay is an intriguing stock that has a lot of potential due to seladelpar. While a lot is riding on this drug candidate, recent data has been very positive and CymaBay is optimistic heading into a new phase of trials.
CBAY stock is trading below $5 at the moment. And while this is more speculative than most stocks on this list, it deserves a spot nonetheless.
8. Palantir Technologies (NYSE: PLTR)
Palantir is a somewhat controversial data company that went public in 2020. Its debut at $7.25 was strong and it began closing in on $40 a share by 2021.
It's cooled off since, like much of the market, and is trading for less than $12 a share right now. But its quarterly results are strong. Palantir's revenue is up to $442 million in Q1. That's a 30% increase year-over-year. Net income is also up close to 18%.
7. Skillz (NYSE: SKLZ)
Crypto is down. The traditional stock market is as well. Yet, the gaming industry continues to flourish. And mobile gaming, while controversial due to in-app purchases, has a committed fan base.
Skillz is a company that is sure to benefit from this craze in the long run. It hosts live eSports events and provides a platform for third-party developers to create their own gaming content.
Skillz stock is going for less than $2. So you might want to consider this stock before the eSports and gaming industry explodes even further.
6. UserTesting (NYSE: USER)
UserTesting provides a unique Software-as-a-Service (SaaS) platform. Specifically, it gives organizations the ability to know the experience consumers have as they engage and interact with products, designs, apps and brands in the U.S. and around the world.
And the Software-as-a-Service industry is experiencing an average growth of 18% yearly. This is because more companies are making digital business initiatives a priority. UserTesting stock is trading for $6.50 and it has massive upside as long as the SaaS industry continues its rapid growth.
5. Hecla Mining (NYSE: HL)
You can't have a list of the best stocks with 1,000% upside potential without considering commodities. And Hecla Mining is in a great position as the oldest silver company on the New York Stock Exchange (NYSE).
It's the largest silver producer in America with three mines and 10 exploration sites throughout the U.S., Mexico and Canada. Better yet, its stock is trading for less than $5.
4. GoPro (Nasdaq: GPRO)
GoPro is an industry leader when it comes to action camera technology. In fact, its branding has become synonymous with all-things action sports and outdoors.
The California-based company burst onto the scene in 2002 and quickly hit its stride. The brand recognition was off the charts and its stock price hit an all time high of $93.85 in 2014. However, this rise to prominence has slowed down as of late. GoPro stock is down more than 40% this year and is trading for less than $7 per share.
GoPro showed in the past that it has the potential to captivate customers and take control of its market. That is why it remains as one of the best stocks with 1,000% upside potential due to its high ceiling and low share price at the moment.
3. Snap (NYSE: SNAP)
Snap is a social media darling that took the world by storm in 2011. A decade later, its popular Snapchat mobile application is still topping charts on both the iOS and Android app stores.
Snapchat has more than 340 million daily active users. Furthermore, its revenue continues to grow, hitting more than $1.1 billion in Q2 of 2022. The real surprise is this stock is trading around $10 a share after hitting all-time highs in 2021.
2. Jumia Technologies (NYSE: JMIA)
Jumia is a popular stock with tons of upside potential due to its rapid growth and operations. This logistics tech company is one of the most influential brands in both the African and Egyptian markets.
Jumia's e-commerce website has more than 100,000 active sellers and millions of customers. Other divisions include its payment service and logistics operation.
Jumia stock is currently trading for less than $6 a share. However, it was trading for more than $60 in 2021 and it has the potential to push much further after the market downturn. This is why it's easily one of the best stocks with 1,000% upside potential.
1. Roku (Nasdaq: ROKU)
Roku is becoming a powerhouse producing digital media players for video streaming platforms. It manufactures its hardware and also licenses it out to other companies.
Roku is now a household name due to the video streaming boom. But its stock has taken a major hit during the recent downturn. It's trading around $80 after closing in on $500 per share in 2021. And this drop in share price is happening when revenue is up 18.49% year-over-year.
As you can see, Roku is set for a rebound in a big way once the market recovers. It's clear that Roku is one of the best stocks with 1,000% upside potential for the post-crash market.
Investing in Stocks With 1,000% Upside Potential
The majority of stocks on this list are more speculative investments. Therefore, you must consider the higher amounts of risks that come along with them. In general, companies that fall into the penny stock category come with additional risk. But the rewards can be even greater.
That is why it's so important to do your due diligence before making any investment decisions. You may even want to consider signing up for an investment newsletter for free expert analysis and stock insights. You may just find the next group of upcoming stocks with 1,000% upside potential as we close out the year.
---