Thanks to rising interest rates and high inflation, tech stocks have experienced one of the worst starts to a year ever. The tech-heavy Nasdaq is down nearly 30% to start 2022. Even traditionally invincible FAANG stocks are feeling the heat. For example, Apple is down 25%, Microsoft is down 25% and Meta Platforms is down 40%. With a recession looming, some stocks will weather the coming months much better than others. With that said, here are five tech stocks to avoid in 2022.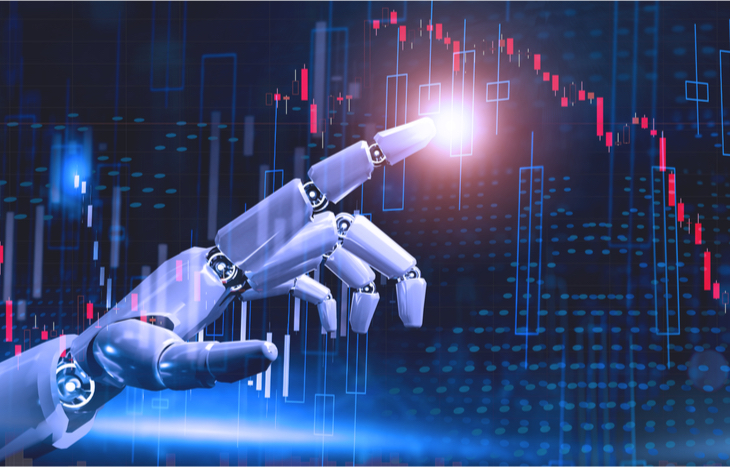 Top Tech Stocks to Avoid
No. 5 Affirm (Nasdaq: AFRM)
Affirm Holdings Inc is one of the most popular Buy Now Pay Later (BNPL) companies. Thanks to record low-interest rates and stimulus checks, these companies soared in popularity in 2020-21. Now, Affirm's stock is down nearly 85% from its all-time high. But, it might get even worse in the next few months. This is because Affirm could get set up for failure over the coming months.
Right now, inflation in the United States is hovering around 8%. This stat alone is already pretty bad. When you look at individual categories, the situation gets much worse. Rent is increasing between 20-40% in some parts of the country. The price of gas is also up to over $4.50 on average throughout the country. It's no secret that the American consumer is getting squeezed.
With more money going to rent, gas, and food people will have less spending money. BUT, they still need to buy goods to an extent. This makes Buy Now, Pay Later services like Affirm's very attractive for consumers. With Affirm, consumers can buy the things that they want for a fraction of the cost. Suddenly, people can get the new pair of shoes that they want for only $20…even though the shoes still cost $100.
There's a good chance that people start heavily leaning on Affirm's service in order to afford goods. But, that doesn't mean that these consumers will be able to pay off their loans in two to three months.
Keep reading for more on tech stocks to avoid.
A Mini 2008?
During the 2008 Financial Crisis, home loans became very easy to get. Lenders essentially handed out home loans to anyone who wanted one. During this time, plenty of people got approved for loans that were well outsideb of their budget range. This ultimately led to a mass nationwide mortgage default, which almost crippled the financial system. Although it probably won't be as severe, there's a chance that something similar could happen with Affirm.
Essentially, when people get easy access to credit they usually abuse it. It's just human nature. People take out loans that they have no means to repay. If Affirm isn't careful, their easy credit policy could actually put them out of business.
No. 4 Teladoc (NYSE: TDOC)
Teladoc is a virtual healthcare company that connects patients with doctors via smartphone. But, this competitive advantage is fairly easily copied. To differentiate itself, Teladoc acquired a Livongo Health for $18.5 billion in 2020. Livongo health was a fast-growing chronic-care management business. At the time, this probably seemed like a good acquisition.
Unfortunately, Teladoc hasn't been able to replicate Livongo's success. It's been so bad that Teladoc had to record a crushing $6.6 billion impairment charge related to its Livongo acquisition. So basically, last quarter Teladoc reported a net loss of $6.67 billion on revenue of just $565.35 million. This alone is reason enough to consider Teladoc one of the main tech stocks to avoid in 2022. But, there's one more factor to consider… the competition.
CVS Health is the 4th-biggest company in the United States. It also operates MinuteClinics out of most locations. Following the COVID-19 pandemic, most of these clinics now offer virtual visits. This basically erodes most of Teladoc's competitive advantage. Now, Teladoc will be directly competing with CVS.
No. 3 Peloton (Nasdaq: PTON)
Many stocks got overhyped during the pandemic. Peloton, as a stay-at-home fitness company, was leading the pack of pandemic stocks. Now it's leading a different pack: the top tech stocks to avoid. Peloton made one major flaw that spelled its demise. It mistook pandemic demand for real demand.
In 2021, Peloton's sales were soaring. But, this was mainly just because people had no gym access. Peloton's management, instead of prepping investors for a sales dropoff, started scaling quickly to compensate. It spent tons of money to scale its business, only for sales to plummet in 2022. This is part of the reason that its stock has tanked.
Granted, Peloton is taking steps to correct its mistakes. So far, it has hired a new CEO and laid off 2,800 employees. But, it could take years for Peloton to really turn the boat around.
No. 2 Paysafe (NYSE: PSFE)
Paysafe is a payment solutions provider that has been around since 1996. But, there's no telling how much longer it will be around. At the least, it's one of the main tech stocks to avoid for the coming months.
Paysafe reported a 2021 annual revenue of $1.49 billion and a net loss of $110 million. In the first quarter of 2022, it reported a net loss of $1.17 billion. This type of loss might be acceptable for a 5-year-old high-growth tech company. But not for a 26-year-old payment processing company. There are also two elephants in the room to talk about: Block Inc and Paypal.
Block Inc offers roughly the same service as Paysafe but posted a 2021 annual revenue of $17.66 billion. Same thing for Paypal, which posted a revenue of $25.37 billion. On top of that, the most valuable tech startup in the U.S. is Stripe. Stripe is another payment processing company that's valued at around $36 billion.
All three of these companies are much more widely accepted than Paysafe. With no major discernible competitive advantage, it's just hard to see Paysafe catching up anytime soon.
Tech Stocks to Avoid No. 1 Opendoor (Nasdaq: OPEN)
Of all the stocks on this list, Opendoor actually has the most potential. Opendoor is a company that lets people buy and sell homes virtually. It is revolutionizing the home buying process by making it easier than ever. The company is also growing incredibly quickly.
Opendoor delivered Q1 2022 revenue of $5.2 billion. This was up 590% year-over-year. It also posted a gross profit of $535 million compared to just $97 million in 2021. This all sounds pretty good. So why is Opendoor one of the five tech stocks to avoid in 2022?
Well, Opendoor also has an inventory balance of 13,360 homes. These are homes that Opendoor has bought but not sold yet. It pegs the value of these homes at $4.7 billion. As a digital broker, Opendoor is trying to buy and sell as many homes as it can. It then collects a percentage from each deal.
What Happens to Opendoor When these Home Prices Come Crashing Down?
Home prices jumped 20% nationally from Mar. 2021 to Mar. 2022. This is the largest jump on record, according to CoreLogic. The national housing market has been on fire in recent years. However, interest rates are rapidly increasing. This could put homes out of reach for many buyers and rapidly cool the market. If this happens, there's a chance that Opendoor could suffer a massive decline in the value of its inventory balance. This might not hurt Opendoor's long-term prospects, but it will definitely cause investors to re-evaluate the company. Most likely, this will result in a massive paper loss of Opendoor's assets.
I hope you've found this article valuable in learning about the best tech stocks to avoid in 2022! Please remember that I'm not a financial advisor and am just offering my own research and commentary. As usual, please base all investment decisions on your own due diligence.
---