Block Inc (NYSE: SQ), the company formerly known as Square, just held its first investor day in five years. This presentation couldn't have come at a better time for Block. Block stock was a major winner during the pandemic and reached an all-time high of $276 per share. But, so far through 2022, shares have crashed down 70% to pre-pandemic levels. Block has also been diversifying away from its core business. This investor day was the first time that investors really got some clarity on the company's future. With that in mind, let's discuss if you should buy Block stock or if it has more room to fall.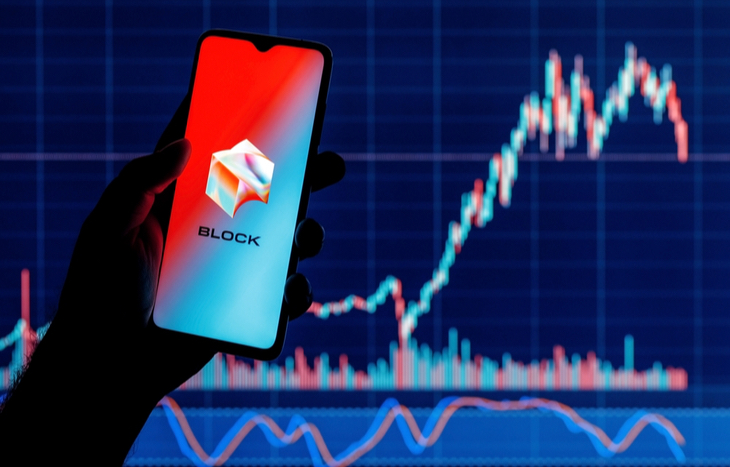 Block Stock Recap
Block Inc used to be best known for its point-of-sale payment processing tablets. Founded in 2009, its first product was a device that plugged directly into a phone and allowed the owner to process card payments. But Block Inc is a lot more than just a payment processing company. At least, that's what its management team told investors.
During its investor day, CFO Amrita Ahuja said that "calling Block a payments company is like calling Amazon a bookseller." He might have a point. Block Inc currently has its hands in a number of different businesses. This includes:
Core business: A two-sided digital payments ecosystem. Square sells products for both sellers and consumers.
Cash App: The popular app that lets friends send money to each other. Cash App also lets users buy and sell stocks and Bitcoin.
Afterpay: A Buy Now Pay Later company that Block recently acquired. Afterpay offers micro loans during the checkout process. This helps consumers finance purchases and pay for things over a few months.
Tidal: A music-streaming business created by Jay-Z.
Bitcoin businesses: Bitcoin mining and wallet.
Cash App and Square drive most of Block's revenue. But Block's management is prioritizing the diversification its business than growing these segments.
Block's investor day didn't have too much of an impact on investors. Block stock barely moved and is still down over 54% so far in 2021.
Investor Day Takeaways
The biggest takeaway is that Block wants to be known as an "ecosystem of ecosystems." It owns several different payment ecosystems that all overlap with each other. For the record, I actually wrote about this back in March. Essentially, Block stock owns so many different ways to pay that it could soon reach a tipping point in the market.
Block Inc made a point of highlighting its new business lines. But, a little ironically, its core business is what deserves attention.
Square has grown by a 50% CAGR over the past five years. From 2017 to 2022, gross profit has grown from $824 million to 4.42 billion. This profit is almost entirely driven by Square and Cash App. Both of these segments also still have plenty of room to grow.
Square operates in a $120 billion dollar market. Its products are popular with solopreneurs and small businesses. But management estimates that it has penetrated just 0.5% of the mid-market segment. Growing market share in the mid-market segment could be a huge growth driver.
Additionally, Cash App now has 46 million monthly active users. This might sound impressive, but it's still less than 15% of the U.S. population. Cash App clearly still has room to grow as well. However, CEO Jack Dorsey's attention has shifted away from payments.
Betting on Bitcoin
Dorsey has been a very vocal fan of Bitcoin for decades. In fact, he stepped down as Twitter CEO to focus on growing Block Inc. To do that, he's investing heavily in blockchain products.
Block is developing three different Bitcoin projects. First, it wants to offer a Bitcoin hardware wallet. Second, it is launching a Bitcoin-mining business to democratize Bitcoin mining. Finally, it announced an open-source business called TBD for developers. If that weren't enough, there's another bitcoin-focused business within Block called Spiral.
Despite this heavy investment, Bitcoin accounts for only 5% of Block's gross profit. The company also holds Bitcoin on its balance sheet. This means that the value of Block Inc as a company can fluctuate based on Bitcoin's movement. Tesla and MicroStrategy are two other companies that own Bitcoin.
So, what does all of this mean for Block stock?
Block Stock: Should You Buy It?
If you want to buy Block stock there's one big factor that should help you sleep at night. Nearly every single chart from Block's investor day presentation is up and to the right. Block's core businesses, Cash App and Square, are both doing incredibly well. They are growing impressively and have plenty of runway left. On top of that, these ecosystems could soon reach a network effect that makes them a "need to have" for businesses.
Right now, consumers can use Block Inc to pay in a number of ways. They can pay via Square, Cash App, Afterpay, and the Cash App debit card. Additionally, you have to imagine that paying via Bitcoin is a product that is on the way. What's more impressive is how these services complement each other.
Selling both hardware and software puts Block in a powerful position. Block can sell a Square terminal to a merchant. Then, it can let consumers pay over the terminal with the Cash App debit card, Cash App or finance through Afterpay. Block is there every step of the way to collect a percentage. It's a little bit like Apple selling an iPhone and letting the user download apps through its App Store.
The bottom line is that Block's core business is strong. Gross profit is up 12X since its IPO and five times in the past five years. If this continues, Block stock should continue trending up and to the right.
However, Block is also shifting away from its core business. This creates a risk that Block could lose sight of its main revenue drivers.
Will Block's Bitcoin Bet Payoff?
If you are thinking about buying Block stock, you need to believe in Bitcoin. Clearly, Jack Dorsey believes that Bitcoin is the future of the company. So much so, in fact, that he rebranded the company after blockchain. Blockchain is the technology that powers Bitcoin. If you believe that Bitcoin is the future then go ahead and invest in Block stock. But, if you aren't so sure, then you might want to hold off for now.
If you are on the fence, remember that when you buy your investments is just as important as what you buy. It's possible to believe in Block stock, and Bitcoin, but wait for the timing to improve.
Bitcoin is currently down over 50% from its all-time high. Due to several macroeconomic factors, this trend could continue. For example, there is currently a land war in Europe, record inflation, rising interest rates and a virus that could make a resurgence. In times like these, investors prefer stability over risk. This could cause Block Inc's stock to continue its free fall in the short term.
It might be worth waiting a few months and revisiting Block stock once things have died down. I hope you've found this article valuable in learning about Block stock! Please remember that I'm not a financial advisor and am just offering my own research and commentary. As usual, please base all investment decisions on your own due diligence.
---