After going public in 2017, Teladoc (NYSE: TDOC) quickly became a cornerstone in the emerging field of telemedicine and telehealth solutions. It wasn't until the start of the COVID-19 pandemic that the stock really took off, gaining more than 250% between 2020 and its peak in 2021. As more and more people turned to virtual medicine during the pandemic, Teladoc stepped in as a primary service provider.
Today, Teladoc stock is a long way off from its 2021 highs. The stock tumbled more than 75% since peaking and analysts were quick to label it a "pandemic stock." Yet, Teladoc might not warrant the criticism. In fact, the stock could well be undervalued when we consider the many opportunities it has in front of it. 
Here's a closer look at Teladoc stock: the current state of the company and opportunities in front of it.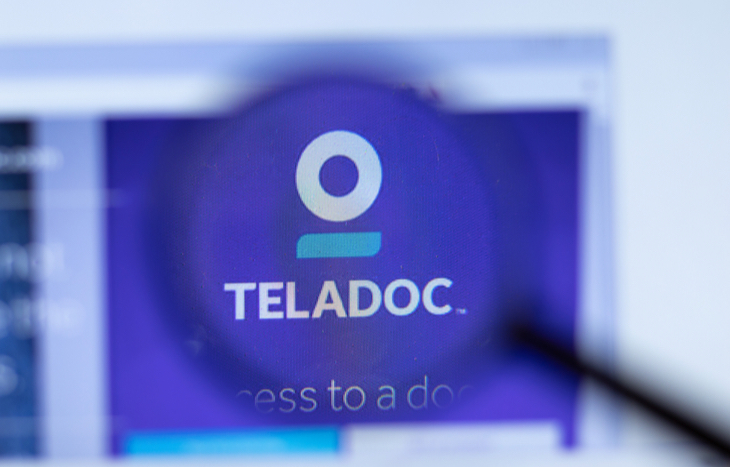 What is Teladoc?
Teladoc is an integrated telehealth company that leverages phone and video chat capabilities to enable quicker, more convenient access to healthcare professionals. From pediatricians to dentists, patients can participate in remote appointments with their regular healthcare provider through the Teladoc platform, or find and access medical professionals in a specific field. 
Teladoc segments its services into six categories that include platform and programs, guidance and support, medical services, mental health services, telehealth and integrated virtual care. Each segment of the business supports a different facet of total health, and the company's mission is to become the de-facto resource for remote medical care. 
There are several brands under the Teladoc umbrella, including Advance Medical, Best Doctors, BetterHelp and HealthiestYou. The company employs upwards of 3,100 licensed physicians and nurses and offers services in over 30 languages. As of 2020, Teladoc offered telemedicine services in partnership with 60 of the top 100 hospitals in the United States. 
Teladoc Financials and Stock Performance
Looking at its financials, Teladoc shows all the signs of a company that's still in growth mode. 
Over the past five years the company has posted exponential revenue gains, growing from $233 million in 2017 to more than $2 billion in 2021. Recently, the company also turned the corner on cash burn, as well. Cash flow operations reached $83.2 million in Q4 of 2021. This represents a significant improvement over a burn of $114.9 million in 2020. Quarter-to-quarter sales are up 80%.
Teladoc's business model needs some fine-tuning as it grows, but the fundamental building blocks are there. The company enjoys a 68% gross margin on its services and has an extremely low debt-to-equity ratio. The company continues to spend heavily on innovation such as AI and machine learning. This indicates an emphasis on maximizing its technology platform as it prepares for a future in which telemedicine is a primary mode of interaction between physicians and patients. 
Looking Ahead at Teladoc Stock
While Teladoc continues to reinvest in its own growth and innovation, it's also capitalizing on market tailwinds and partnership opportunities to drive positive prospects. 
In February 2022, the company signed a partnership with Amazon to enable voice-activated commands for Amazon Alexa-enabled devices. "Alexa, I want to talk to a doctor" or "Alexa, I have a medical question" will initiate a call with a Teladoc provider, further simplifying access to telemedicine for individuals who need their questions answered. And, with 40 million Alexa-enabled devices in the United States, Teladoc stands to benefit from a significant market opportunity. 
Amazon partnership aside, Teladoc is also primed to ride the telehealth wave. A bipartisan bill introduced to congress seeks to bolster traction in the U.S., particularly among the elderly and those receiving Medicare benefits. Named the Telehealth Extension and Evaluation Act, the bill has bipartisan support to better-fund access to telehealth services. Teladoc would be among the telehealth providers that would directly benefit from such legislation. 
Struggles Teladoc Might Face
Despite the strong case for Teladoc, there are a few considerations potential investors might take issue with. For starters, the platform operates as a service network. This means if your doctor isn't part of it, you'll need to find a new one. This in and of itself can be a dealbreaker for patients who might otherwise gravitate to the service. 
The other bearish case for Teladoc is the slow adoption by its core market demographic: seniors. Many people would still rather see a physician in-person, and they'll often wait to do so. Moreover, many seniors aren't comfortable with the technological medium that facilitates an appointment. This is opposite another demographic problem: younger individuals who are reluctant to seek healthcare in general, for fear of the cost. 
In many ways, Teladoc is at the mercy of the healthcare system and the stigmas attached to it. And while it's trying to change these stigmas, there's an uphill battle for Teladoc to capitalize on market share. 
More Than a Pandemic Stock
Looking at a stock chart, it's easy to see why Teladoc quickly picked up the "pandemic stock" moniker. The company's chart mirrors the severity of the pandemic in the United States. Yet, it's a company that has existed for two decades. And one that's played a significant role in bringing telemedicine into the mainstream. To call it a pandemic stock ignores its potential outside of a global crisis event. 
Is Teladoc stock a buy? All signs point to yes. Not only is there a strong case for the company's financials and the opportunities in front of it, technical charting signals are also pointing to positives in the near-term. A bullish engulfing pattern has pushed the stock up from 52-week lows and there's momentum that could send Teladoc back in the right direction as the company continues to pursue every opportunity available to it.
---