TGB stock is in the copper business. They mine and produce millions of pounds of useful metals and metal alloys each year. And, they're one of the largest mines across Canada. But, is it something you want to put your money into? I dove into the company myself. And below, I give you a rough outline of my findings. So, you can decide for yourself whether Taseko Mines (NYSE: TGB) stock is worth it or not.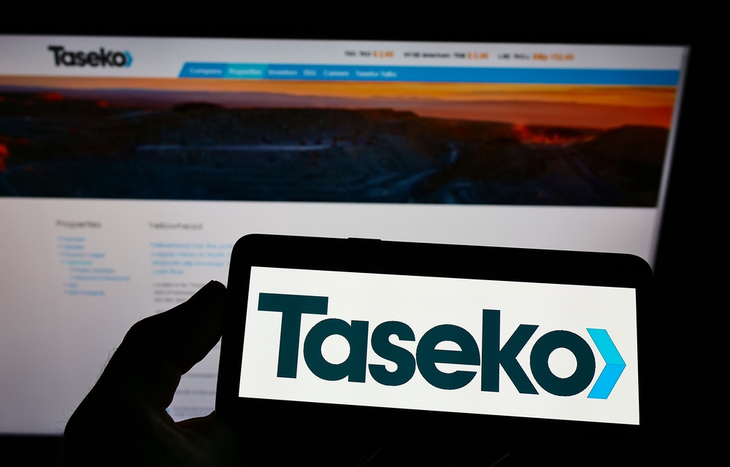 About TGB Stock
TGB stock is a copper mining company. Copper has uses in many different areas, including cars, computers and cables. And the $1.2 trillion infrastructure bill passed and is waiting to go into motion. So, it's only reasonable to think that the copper industry will be rising soon.
Taseko Mines operates the second largest copper pit in all Canada. And that's saying something. It produces 140 million pounds of copper each year on average. On top of that, it produces an extra 2.5 million pounds of molybdenum each year. Which is an essential mineral for humans. But molybdenum is also used to strengthen steel alloys. These alloys are then used for engine parts, saw blades and other metal tools.
And those figures are from one mine. Taseko also owns several other mines throughout Canada, and one in Arizona. One of these is called New Prosperity. It's measured and reported to contain billions of pounds of copper. Plus, millions of ounces of gold.
Taseko Mines Stock Leadership
TGB stock's management are all qualified. Each person in a leadership role has relevant expertise. Plus, many successes behind them. Plus, every single person has at least over a decade of experience. And many of them have 20 or 25 years under their belt.
The same goes with the Board of Directors. In this case, success rides in the front seat. And I appreciate that as an investor. Taseko made sure they have decades of experience and big wins. This entire team together is a force to be reckoned with.
TGB Stock News
TGB stock incorporated all the way back in 1966. This gives it a nice, long history. Which also should give investors some peace of mind. Taseko has some years and know-how to succeed. And it's delivered on that. Shortly after creation, TGB acquired the Prosperity mine. Then, optioned it to another company. Eventually, they owned the entire mine.
Then, they began the purchase of their largest mine and appointed an official CEO. Since then, they've been expanding and growing. And now, they are one of the largest and most successful mines in Canada.
Recently, TGB stock has been doing better than ever. In October of 2021, they reported a large increase in copper production. And so, they were able to adjust and increase their earnings for that quarter. And as a result, their reported earnings for all 2021 adjusted and increased by 85%.
On top of that, they've recently earned an Underground Injection Control permit. This permit is for TGB's mine in Arizona. It's handled by the EPA, and it allows them to begin building the facility for this mine.
Taseko Mines Stock Industry, Market and Revenues
TGB stock is part of a growing industry and niche market. Copper is a useful metal, and its demand is strong. It touches many areas of our economy, and it's a profitable metal to mine. Another thing to consider is weather. In 2021, the company's largest asset endured terrible floods. Lots of earth washed away. And as a result, their production took a hit.
But revenues for the past few years have been climbing. Prices, along with their increased production, have launched TGB stock revenues. And it's brought up share price from a low in 2020.
TGB Stock Market Cap and What that Means for Investors
TGB stock has a market cap of almost $530 million. It is only halfway to the $1 billion mark. So, it will still be considered a small cap company for some time. But, until then, now is an opportune time to get into the company while it's young.
Now, considering the history of Taseko Mines, progress may be slow moving. And the recent surge of energy in the markets won't last forever. But, it seems TGB stock is taking advantage of every boost it can get. This is great for investors. Because it shows they are eager to grow and flourish. Also, their long history shows us they can take the hard times. And they can keep building the company even when things are tough.
Bad Things About Taseko Mines Stock?
TGB stock seems to be a solid company. But, there are tons of outside factors that you also need to consider. And you'll have to decide whether the risk is worth the reward. One of those outside factors is the infrastructure bill.
Now, this is huge spending bill. Don't get me wrong. Even if most of the bill failed and we saw only some of it put to work? It would likely still pull up the copper industry. Along with dozens of other building materials industries.
But, my point is that this investment is partially dependent on that bill doing what it's supposed to do. And, things will probably go smoothly. But, it's always smart to have a backup plan, just in case things go awry.
But, don't rule out Taseko Mines. Because like I said, TGB stock is a great choice for those who want to profit from basic materials. And the infrastructure bill. Just make sure you have a backup plan, as with any financial decision.
The copper market is growing naturally. And it's growing fast. From 2010 to 2020, global copper reserves grew from 630 million tons to 870 million tons. Demand for copper is about 28 million tons per year. Plus, that's likely to increase in the next few years.
---