Reviews
The Smartest Investment Strategy of All Time Review
Chief Investment Strategist Alex Green and legendary news host Bill O'Reilly have done it again. The pair have formerly come together for The Great American Wealth Project in which they discussed the power of the stock market to make anyone a millionaire. And now they are back with The Smartest Investment Strategy of All Time. You won't want to miss it.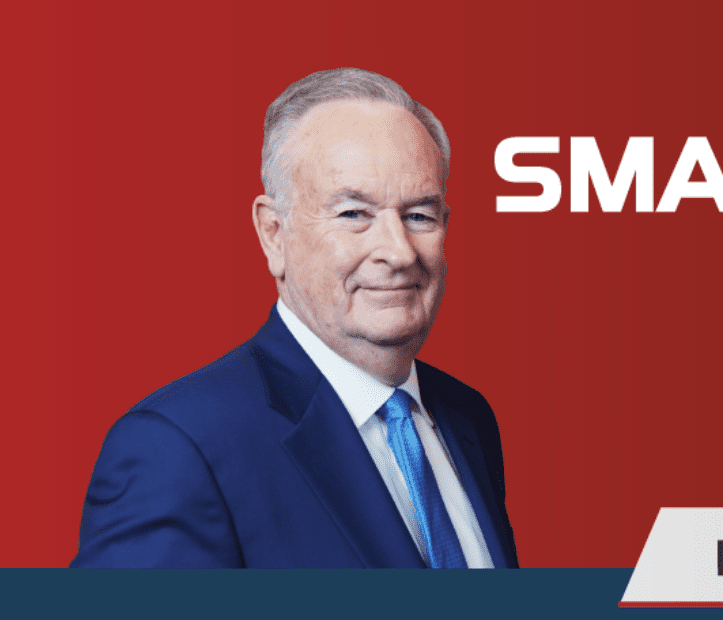 The Smartest Investment Strategy of all Time Review
The goal of the presentation is to share a technique that is perfect for investing during volatility in the markets. It is the definitive way to know if a stock is likely to rise or fall.
Wall Street insiders and the mainstream financial media often get it wrong. Just look at a company like Enron, which O'Reilly and Green discuss. Everyone thought it was a blockbuster. Instead it just blew up. But there was one way to know the truth about Enron.
Learning the secrets shared by Green and O'Reilly is like having your own personal "truth detector" for stock prices. You'll know which stocks are destined to fail and, more importantly, which ones are likely to succeed in a big way.
It's used by powerful traders like Warren Buffett, Carl Icahn and Jamie Dimon to generate hundreds of millions of dollars in profit. These are legends of investing, of course, but regular folks who follow Alexander Green also use this to pull in substantial sums of money.
Green also picks three stocks he's identified with this technique that could be big winners in the months ahead and he also discusses how you can use this truth-detection approach for yourself.
Building Your Wealth with O'Reilly and Green
Building wealth is more important than ever. And it's the stock market that is the greatest driver of wealth that the world has ever seen. The smartest investment strategy of all time uses a signal that tells us whether a stock is very likely to rise or fall.
And Green outlines the extensive proof behind it. A joint study by Harvard and Yale professors found that this strategy beat the market by double digits.
A University of Michigan professor of finance found it results in "abnormal returns." And a report by Foundation Capital said, "When it comes to investing, [this strategy] tilts the odds in your favor."
Bill O'Reilly, the highest-rated news host of all time, could trust many financial experts with his money. And he has decided to trust The Oxford Club's Alex Green. And this time, they are here to discuss the smartest investment strategy of all time.
Alex Green, often known as "the Millionaire-Maker" for his uncanny ability to show others the way to great wealth, uses his vast insight into the markets to earn great payoffs for himself and others.
Green is also one of the best stock pickers around, and Bill O'Reilly knows it. Netflix. Amazon. Celgene. Apple. These are all companies Green predicted in the past would make huge profits – and they did.
And Green run a research service called The Insider Alert. In it, he uses the strategy discussed in The Greatest Investment Strategy of All Time.
What You Get When You Sign Up
Subscribing to The Smartest Investment Strategy of All Time gets you the following:
A one-year subscription to The Insider Alert
12 Months of Insider Trade Recommendations – about 24 recommendations per year
Profit Alerts that notify you when to take profits on an investment
24/7/365 Access to the Insider Alert Model Portfolio
Model Portfolio Updates every week
Optional Text Alerts to get you the latest alerts fast
3 Bonus Reports
Reviews and Feedback of The Smartest Investment Strategy
Here are some of what the subscribers to Alex Green's The Smartest Investment Strategy of All Time have to say:
"My future retirement is looking rosier than ever! Keep up the good work and thank you so much for making this available." – Brian Cornwell
"Paid for the full-year service in less than seven days with a lot to spare. Thanks!" – Frank Richardson
"Made Nearly $52,000 on Continental Resources and more than $64,000 on Intercept Pharmaceuticals!" – Bob Rinehart
"Your picks have been fabulous lately. I have bought about 80% of them and made money on all… I am very pleased. " – Joe M.
"So we were reluctant to bite on your Insider Alert, but the concept made sense to us… Up 220% and up 411%… Great results so far, Alexander, many thanks." – Lara and Ben W.
This is just a taste of some of the feedback Alex has gotten on The Smartest Investment Strategy of All Time. And helping investors build their wealth and achieve a life of financial freedom is what motivates Green to do what he does each day.
The good news is that Bill O'Reilly and many more can vouch how successful he is at it.
Check out The Smartest Investment Strategy of All Time right now.
---
Brian M. Reiser has a Bachelor of Science degree in Management with a concentration in finance from the School of Management at Binghamton University.
He also holds a B.A. in philosophy from Columbia University and an M.A. in philosophy from the University of South Florida.
His primary interests at Investment U include personal finance, debt, tech stocks and more.