The Thoughtworks IPO is coming to the market soon. On September 7, the company set its terms to go public. Here are the latest updates…
Thoughtworks IPO: About the Business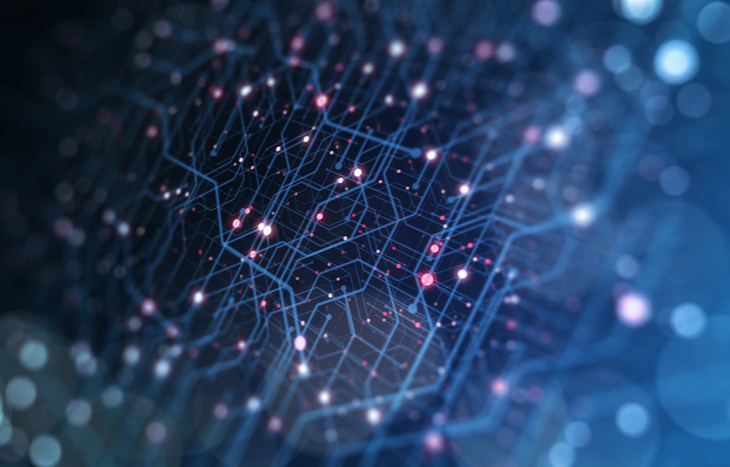 Thoughtworks is a leading technology consulting firm that helps businesses develop software or establish an online presence. The company was founded in Chicago in 1993 and is a pioneer in the industry. Today, the company has an international presence, with over 9,000 employees across 48 offices in 17 countries.
Thoughtworks integrates strategy, design and software to help businesses succeed online. It provides premium, end-to-end digital strategy, design and engineering services to assist companies with their digital transformation. Walmart, PayPal, Kroger, Bayer and other well-known companies have benefited from the company's services. Thoughtworks provides its services to over 300 companies.
COVID-19 Presents Market Opportunity
COVID-19 and mandated stay-at-home orders confirmed the need for digital transformation. In the Thoughtworks IPO prospectus, the company highlights…
IDC predicts that by 2022, 70% of all organizations will have accelerated use of digital technologies, and by 2023, 75% of organizations will have comprehensive digital transformation implementation roadmaps, up from 27% today, resulting in true transformation across all facets of business and society.
Innovation in the tech sector is skyrocketing and companies are going to have to keep up. The company included data from MarketsandMarkets that global spending on digital transformation is on track to grow from $470 billion in 2020 to more than $1 trillion by 2025. Many companies will seek out service providers to aid in the transition. In the S-1 filing, the company noted…
Most companies do not have access to the expertise they need to keep pace. This is why digital transformation services spending is expected to more than double to $1 trillion by 2025, according to MarketsandMarkets. At the same time, many other service providers lack the deep expertise, premium capabilities, proximity to clients and global presence required to innovate and deliver cutting-edge technology solutions rapidly and at scale.
This presents a massive opportunity for the company to grow. And investors could win big with the Thoughtworks IPO. Last year alone, the company achieved $79 million in net income. Let's dive into Thoughtworks' finances…
Thoughtworks IPO: Financial Information
The numbers below come from Thoughtworks' prospectus filing. It allows investors to gain key insights into the company's finances. If you're in the market for TWKS stock, let's look at the details.
Net Income: Thoughtworks' net income has grown. For the year 2019, the company recorded $28 million in net income and $79 million for 2020. This represents year-over-year growth of over 178%.
Cash: Thoughtworks' cash flows have decreased. The company recorded $491 million in cash as of December 2020. But as of June 30, 2021, the company's reported cash has gone down to $216 million.
Total Assets: Thoughtworks' total assets have grown. In December 2019, the company recorded $1 billion in total assets. By December 2020, Thoughtworks' assets grew by over 66% to $1.5 billion – representing year-over-year growth of 50%.
Total Liabilities: Thoughtworks' total liabilities have increased slightly. As of December 2019, the company recorded $633.6 million in total liabilities. By the end of 2020, Thoughtworks' total liabilities rose to $667.7 million.
To get a better insight into the company's finances, you can check out the Thoughtworks IPO prospectus. And for those interested in the filing, let's look at the details.
Thoughtworks IPO Filing Details
Thoughtworks filed paperwork under its parent company Turing Holding Corp. The company is planning to change it to Thoughtworks Holding before the completion of the IPO process. The company filed to go public on August 20 and set its terms on September 7.
Thoughtworks is offering 36.8 million shares priced at $18 to $20 per share. This means the ThoughtWorks IPO could raise up to $720 million. Investors can expect the company to price on September 14.
In the company's prospectus filing, the company stated it's aiming for a market cap of about $6 billion post valuation. The stock will list on the Nasdaq exchange under the ticker symbol "TWKS."
The TWKS stock is set to trade on September 15. Goldman Sachs and JP Morgan are leading the offering.
If you're interested in other tech investing opportunities, check out the FAANG stocks or these top semiconductor stocks.
As always, make sure to research before you invest. IPOs can be volatile for the first few months and share prices are constantly changing. But if IPO investing interests you, check out our top recent IPOs and our IPO calendar. It's updated daily to give you the latest news on upcoming and filed IPOs.
If you're looking for the latest investment opportunities, consider signing up for Liberty Through Wealth. This free e-letter is full of market insights from leading experts. You'll hear from bestselling author and investment expert Alexander Green. It's one of the easiest ways to stay on top of market news out there. All you need to do is enter your email address in the box below to get started.
---
Aimee Bohn graduated from the College of Business and Economics at Towson University. Her background in marketing research helps her uncover valuable trends. Over the past year, her primary focus has been researching IPOs and other trends.