Hot penny stocks are constantly changing. It's the investor's job to find out which are hot right now. And, which will likely become popular in the future. Lucky for you, I've pulled some hot penny stocks right now that would be great additions to your portfolio. And I've compiled them here, giving you a head start on your search for great ones.
It's important to diversify your portfolio. However, it's also key to make sure you research any company you plan to invest in.
So, research them all. Even the ones I've outlined here. They should be given full respect and due diligence before you decide to invest in them.
Dive in, do the work and make that money!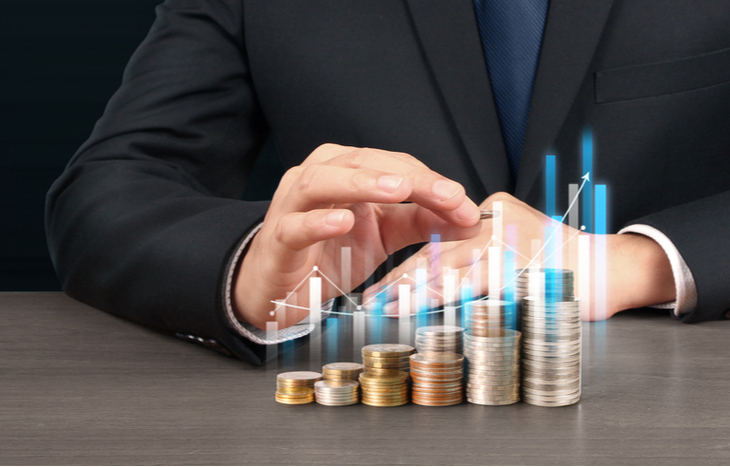 Hot Penny Stocks to Buy Right Now
Esports Entertainment Group Inc. (Nasdaq: GMBL)
Gerdau (NYSE: GGB)
China HGS Real Estate Inc. (Nasdaq: WTRH)
GEE Group Inc. (NYSE: JOB)
Sesen Bio Inc. (Nasdaq: SESN)
Marin Software Inc. (Nasdaq: MRIN)
Quoin Pharmaceuticals Ltd. (Nasdaq: QNRX)
What Are the Best Hot Penny Stocks to Buy Right Now?
Esports Entertainment Group Inc.
Esports Entertainment is a company I've recommended on several occasions. It's in the esports and gambling industries, and has a plan to take the gaming industry by storm.
It's even landed contracts with major sports affiliations. For example, the NHL, NFL and FIFA.
Leadership for this hot penny stock looks great. The CEO has experience with the gambling industry. In addition, the rest of the team has many years of experience in their respective roles and fields.
The Chief Financial Officer has 18 years in financial and leadership roles. That's not even including his experience in other related positions.
Recently, Esports has announced that it will be giving out dividends to stockholders. That's a huge accomplishment and achievement if they can stick with it.
Heck, just the ability to make that announcement is a great accomplishment on its own.
The announcement and dividend distribution will attract more investors. And that will give the company more money to do business.
If they're able to put the money to good use and create higher profits, that means more money for stockholders.
Gerdau
With Biden's infrastructure package, construction and materials businesses will do well in the coming years. Gerdau is one of the hot penny stocks right now that is already feeling the positive impact.
It's a long steel producer that works on a global scale. Plus, Gerdau is the largest producer in Latin America.
Brazil, Argentina, Canada and the United States are only a few of the countries they provide for. A large market cap of almost $8 billion gives them a huge advantage in the marketplace. And it makes it more likely for the government to see that success it's had already.
Even governmental interest in Gerdau would help the company's stock. But working to help create the infrastructure itself would be even better.
As of now, there's no news about any partnership or interest. But, keep an eye on it. Something could very well develop.
China HGS Real Estate Inc.
This hot penny stock is also known as the China Hanguang Mansion Real Estate Company. They put emphasis on developing large cities. And in particular, residential high-rise apartments.
With a few large projects behind them, they are quickly moving forward. Right now, a plan is in place for another large group of skyscraper apartment buildings.
This one is special, though. It has a lower-level base. This base has a few floors going up. And shooting up out of that base building are several skyscrapers.
There is plenty of acreage where those tall buildings are not covering the base building, too. So, they covered it with plants. And turned that extra space into a garden park.
When one is taking an aerial view, they would see that there is a large park on the roof of a wide building. And in that park, there are also skyscrapers.
GEE Group Inc.
GEE Group is a staffing agency that helps companies find great employees. This hot penny stock serves the IT, Finance and Accounting industries. Plus, a few more. Including Healthcare and Legal.
Recently, GEE announced they received full forgiveness of a small business loan of almost $20 million. That is an incredibly large amount of debt that they don't have to worry about anymore.
This could give them a huge step up when it comes to profitability within the company. And, that could also mean explosive growth in the coming months and years.
Sesen Bio Inc.
Sesen Bio is one of the hot penny stocks right now that saves lives. It has programs that help cancer patients. And Sesen also strives to make those patients' quality of life better.
They're in late stage clinicals. And their product is very different from other cancer solutions. This is a protein that is given straight to the area that's having problems. Likely through a needle.
Recently, they've hired more people to the medical team. As well as the executive leadership team. These are huge steps in the right direction as the company develops its products.
Marin Software Inc.
Marin Software is a hot penny stock that helps businesses identify opportunities. And they do so in their current marketing strategy. It also helps those same companies put the new opportunities into motion.
Marin promises to save time and never miss an opportunity. This is thanks to its strategic use of AI.
Its website touts that customers usually get a 20-30% lift when they start using MarinOne. That's a great offering for any business. And in addition, they've helped many huge companies strengthen their approach. Which leads to higher revenues.
Best Hot Penny Stocks: Quoin Pharmaceuticals Ltd.
Quoin Pharmaceuticals finds solutions to rare diseases. Ever heard of palmoplantar keratoderma? Few people have.
This rare condition creates excessive production of skin on the palms and bottoms of the feet. This isn't just a nasty corn, though. For instance, the condition can create skin that gets a couple inches thick. And sometimes it can be painful, too.
Quoin is one of the hot penny stocks right now that aims to find a treatment or cure for this disease. And many others, also.
---