Penny stocks generally come from small companies that have something to prove. They provide an 'in' for novice investors who are looking to win big on the next revolutionary company. Moreover, some of the companies behind these penny stocks are attractive to investors across the board.
There's so much opportunity to make big money with some of them. However, penny stocks are very volatile. They can increase steeply in a short amount of time. Penny stocks can make you some serious cash, usually in a short amount of time.
On the other hand, this also means they can decrease as steeply or even more so in that same amount of time. Sometimes even quicker. Which means you can lose your entire investment, especially if you sell at a bad time.
So, it's important to do your research to find promising companies and learn the risks. In addition, it also takes a plan. Investment skills and commitment to see it through the low trends are also very important.
Good news for you, I've researched the following stocks a bit already.
Here are the 10 best penny stocks and solid companies that have great potential…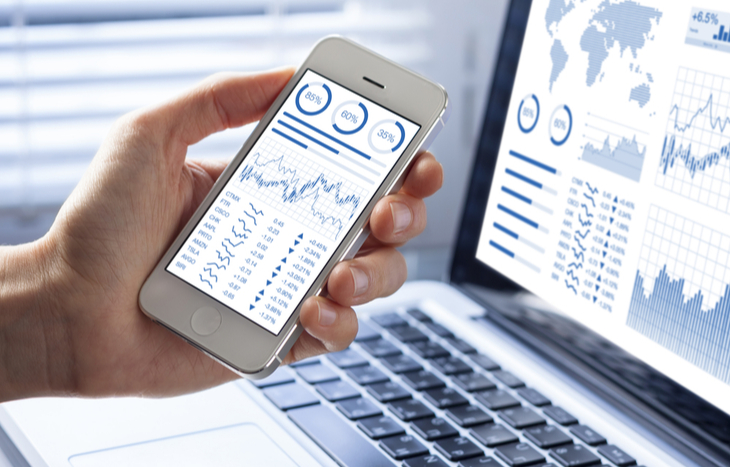 Penny Stocks to Watch
1. Ever-Glory International (Nasdaq: EVK)
Ever-Glory is a Chinese apparel company. The first of its kind to appear on the American Stock Exchange.
It owns several apparel brands and offers services that cover the full supply chain. A growing economy can help any business out, and China has a great reputation in that area.
With EVK's small market cap and lofty, yet attainable goals, it will likely be a rewarding stock to grow your money. It also had a recent up spike then quick correction, which is exciting and promising.
If you're looking for more Chinese investing opportunities, consider these top Chinese tech stocks.
2. Citius Pharmaceuticals (Nasdaq: CTXR)
The health field is full of useful, inventive companies and products. Citius creates a few different medical products. One of those is a solution for infection from catheters and other tubes going into the body.
Their goal is "development and commercialization of innovative and cost-effective products that address compelling market opportunities."
According to their most recent shareholder letter, Citius has scored $20 million in investor financing. Plus, another $4.5 million through investor warrants. This recent activity makes it one of the top penny stocks to watch.
3. BorrowMoney.com, Inc (OTC: BWMY)
BorrowMoney.com is like the Travelocity of loans. This website compares and helps you shop around to find the best deal. And not just home loans or car loans. Almost any loan you can imagine.
It even helps with real estate listings, mortgages, advertising and health insurance. It also has an educational feature to help with credit, personal loans, etc.
People are becoming more money conscious and want control over how it works. The company still has a small market cap and plenty of room for growth. These factors make this a penny stock with some great potential.
4. Zosano Pharma Corporation (Nasdaq: ZSAN)
For migraine sufferers, life can be rough. Migraines bring nausea, vomiting and other strange, debilitating symptoms. It can put a stop to whatever you are doing. Plus, there can be any number of triggers that bring one on.
Fast relief isn't exactly in the cards, either. You can take some medicine, but it usually takes at least a half hour, and they aren't always reliable.
Zosano has created a patch to help ease the headaches. The patch allows the medicine to go right to the bloodstream, giving fast relief.
The company has a plan to reinvest the cashflow from stocks sold. On top of that, their leadership and board of directors is rock solid. Every single person growing this company is a professional in their field. They all have incredible accomplishments to back up that statement, too.
5. Celsion Corporation (Nasdaq: CLSN)
Another one of the best penny stocks comes from this health company. The medical field is unique in that technological advances thrive and are useful.
Celsion specializes in therapeutic technology to help cancer patients.
Its recent spikes in stock price are a good indicator of the stock picking up some speed soon. The stock seems to be lifting its head from a long, five-year bear run.
6. Waitr Holdings Inc. (Nasdaq: WTRH)
Waitr is a "more convenient way to eat". When you're hungry, you go on the app, order what you want and decide between picking it up or having it delivered. It seems to focus on targeting small to medium local cities. Their competitors focus on national growth, while Waitr focuses on "hyperlocal" experiences.
The delivery and food industry continue to expand. Here are some of the top restaurant and food stocks to consider as well.
7. Rolls Royce (OTC: RYCEY)
I was so surprised to find out that Rolls-Royce is a penny stock. And its brand helps make it one of the best penny stocks to watch.
Luxurious cars are not the its only product. It also provides sophisticated nuclear, defense and aerospace services. On top of that, it provides solutions for cutting-edge power needs.
In 2017 through mid-2018, it saw some nice growth, where the stock topped out at $14.54. Since then, it's had a few bulls, but it's been bearish overall. A lot of that has to do with the big downturn in 2020.
Transport needs halted, and Rolls-Royce stock plummeted with it.
Now, it looks like it's bottomed out, and is beginning to stabilize. This could be a prime opportunity to snap some up and see some great returns with this stock.
8. SOS Limited (NYSE: SOS)
SOS focuses on AI and blockchain technology. These are two areas that have huge potential for growth. SOS uses this tech to bring emergency services to customers. Services like financial bailout, emergency care and many others.
There is a huge scope of services their technology can provide to businesses. The tech they are using is also speculated to grow like crazy in the upcoming years. Given these two factors, plus it is SaaS (Software as a Service), there is no telling how high this penny stock might fly.
9. Alexco Resource Corp (NYSE: AXU)
Located in Canada, Alexco is one of the highest-grade silver mines in the world.
Because of the downturn and events in 2020, many people have recently been looking for a hedge. The price of silver has climbed over the past few years and AXU's share price has gone up with it.
Shareholders who bought towards the end of 2018 could have seen over a 300% increase.
10. DeFi Technologies, Inc. (OTC: DEFTF)
Crypto is making its way into our lives a little a at a time. DeFi takes crypto blockchain technology and applies it to finances.
DeFi strives to disrupt the financial landscape. It's breaking the bureaucracy of centralized finance. Consumers get full control of their financial assets. DeFi also strives to provide financial services to those who have none.
Behind this penny stock is a solid leadership team. They poses a strong commitment to the mission. And they're at the front of a transformative industry. DeFi might be a great "speculative" business to invest in.
If you're interested in crypto, consider checking out these top 10 cryptocurrencies. Similar to small stocks, there's a lot of volatility. But with that comes more upside potential.
The Bottom Line on Penny Stocks
I did some research on these companies and am comfortable saying I would invest in them myself. But that's my opinion.
You should always research any investment before you take the plunge. If you don't know what to look for in a company, there are lots of courses and tips out there.
---
Vanessa Adelman graduated with an Interdisciplinary degree. She majored in Entrepreneurship, Painting, Music and Film. Shortly after, she received a copywriting mentorship with Mark Morgan Ford. Then, she earned her AWAI Verification. Now, Vanessa freelances in the financial direct response industry. She's been investing since 2016. In her free time, she enjoys books about money and wealth. She loves being with her boyfriend, hunting, fishing and going on outdoor adventures.