Stock shorting is a way for traders to make money as they speculate on the decline of a share price. Top shorted stocks are usually those that are overvalued and thus have a high probability of experiencing a loss in value. In short, this allows traders to make money from those willing to pay market rates for the stock.
When a trader opens a short position, they borrow shares of the stock they believe will decrease in value. They then sell the shares and later buy them back if the stock has dropped as they expected. Then, the trader returns the shares to the original owner and can pocket the difference between the purchase price and the (hopefully higher) sale price.
In addition, shorting stocks may allow some traders to make a large sum of money rather quickly. Michael Burry famously $100 million shorting the housing market amidst the Great Recession, plus $750 million in profits for investors.
However, shorting stocks is a high-risk strategy that can lead to infinite losses due to the margin calls. To clarify, this is an advanced strategy usually reserved for professional traders and investors. Nevertheless, if you are interested in shorting, here are the top shorted stocks to buy:
Esperion Therapeutics Inc.

(Nasdaq: ESPR)

Heron Therapeutics Inc.

(Nasdaq: HRTX)

Biofrontera, Inc.

(Nasdaq: BFRI)

Beyond Meat, Inc.

(Nasdaq: BYND)

Blink Charging Co.

(Nasdaq: BLNK)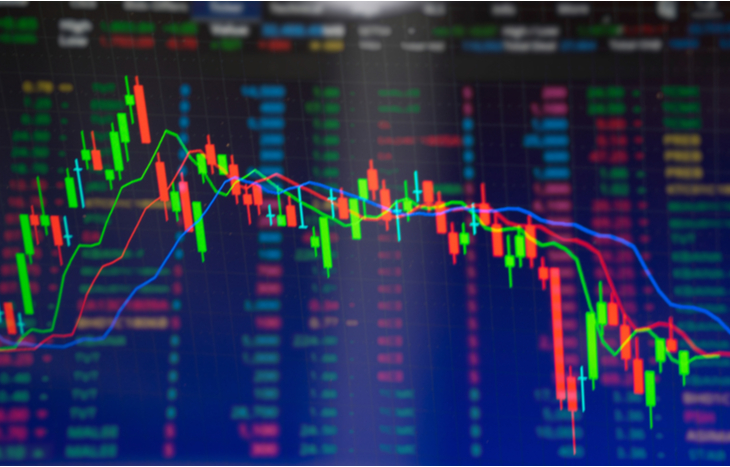 Top Shorted Stocks to Buy
Now, we'll take a closer look at each of these top shorted stocks. And why they make the list.
Esperion Therapeutics Inc.
Esperion is a therapeutics company focused on developing and commercializing medicines to reduce cardiovascular risk. It is based in Ann Arbor, Michigan. The company has two products, Nexletol and Nexlizet. Both medications are for those requiring additional lowering of LDL-C.
Helping drive short positions in ESPR is the company's recent public offering of $225 million of stock. However, the offering did not go as planned, and Esperion's shares dropped 40% to $5.39 on December 3. As of November 2021, nearly 35% of ESPR's float position was shorted.
Biofrontera, Inc.
This top shorted stocks company specializes in dermatology. Biofrontera develops and provides photodynamic therapy and topical antibiotics. Its products include Xepi and Ameluz, both of which are skin creams for topical use. In addition, it also manufacturers the BF-RhodoLED, an LED lamp used in exam rooms. The company is based in Leverkusen, Germany.
Biofrontera, founded in 1997, went public in late October 2021. It debuted with a share price of just under $4.50. And it climbed to about $13.15 in late December. Since then, its shares are down more than 30%. More importantly, BFRI is one of the top shorted stocks right now. It has more than 89% of its float position shorted.
Heron Therapeutics Inc.
Heron Therapeutics is a biotechnology company focusing on acute care and oncology care. On the acute care side, its products help reduce postoperative pain as well as nausea and vomiting. For oncological care, it helps reduce the negative side effects of cancer treatments. Heron's products include Sustol, Cinvanti and Zynrelef.
Recently, Heron (HRTX) has been heavily shorted. Shares are down more than 50% since early December 2021. And Heron currently has a negative earnings per share (EPS). Its profit margin is also negative, as is its cash on hand. Its stock is considered highly overvalued at the moment as well. In November 2021, nearly 32% of its float position was shorted.
Keep reading for more info on the top shorted stocks.
Top Shorted Stocks No. 2 Beyond Meat, Inc.
Beyond Meat is a top shorted stock that produces plant-based meat substitutes. A product that has gained popularity in recent years. Along with Impossible Foods and similar companies, some see Beyond Meat as the future of the food industry. It produces plant-based burgers, sausage, chicken and more.
Despite this, Beyond Meat has a target on its back for short-sellers. BYND is well off its high after the company's IPO. But even compared to its most recent peak of $192 in early January 2021, it is down significantly. It's down less than $65 per share. To make matters worse, the company is not profitable and is losing cash. As a result, more than 34% of its float position is currently being shorted.
Top Shorted Stocks No. 1 Blink Charging Co.
Blink Charging designs, manufactures, owns, and operates EV charging stations. Its products include both level 2 and level 3 or "DC fast" charging stations. Its charging stations can deliver up to 175 kW of power. And it also manufactures mobile charging stations. As of 2020, it has over 23,000 charging stations.
Electric vehicles and EV charging are growing industries. However, Blink struggles to keep up with larger competitors such as ChargePoint. Perhaps that is partly to blame for BLNK's volatile price. Which has fallen from over $60 per share in early 2021 to around $26 in December 2021. Plus, Blink is losing money every quarter. All of this adds up to more than 34% of Blink's shares being shorted.
---
Bob Haegele is a personal finance writer who specializes in investing and planning for retirement. His hefty student loan burden inspired him to pay off his loans, and now he's helping others get their finances in order. When he's not writing, he enjoys travel and live music.