The world's largest offshore drilling company, Transocean (NYSE: RIG), is up close to 50% since the start of the war. Despite missing Q4 earnings expectations, the latest Transocean stock news is pushing the drilling company to pre-pandemic highs.
For one thing, surging oil prices attract investors back to the energy sector. In fact, energy stocks are leading the market right now with the Energy Select Sector SPDR Fund (NYSE: XLE) up 34% YTD.
But Transocean is unique in that it contracts its services to oil companies. The company generates revenue by providing drilling rigs, work crews, and other equipment.
That being said, Transocean is a leader in oil equipment & services, playing a critical role in the world's oil supply. Likewise, the iShares U.S. Oil & Equipment Services ETF (NYSE: IEZ) is up over 20% since Russia's invasion of Ukraine.
Most important, the Switzerland-based firm operates in all corners of the globe with offices on five continents. Keep reading to find out why the recent Transocean stock news is causing the company's value to soar.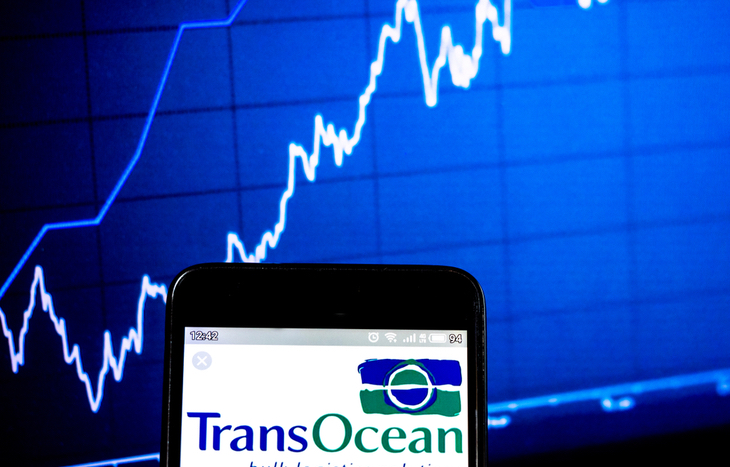 Transocean Stock News Moving RIG Higher
As investors, keeping up with the market news can be a full-time job. To make it easy for you, below you will find the latest Transocean stock news and what to expect going forward.
No. 1 Inflation & Soaring Oil Prices
The Consumer Price Index (CPI) data released yesterday shows inflation trending higher, led by energy up 25.6% annually. With this in mind, the news is not ideal for consumers because essentials become more expensive when inflation rises.
Yet the few people that benefit from rising inflation are oil companies. When oil prices rise, companies in the oil industry generally see higher profits.
With this in mind, after soaring to over $130 per barrel, oil prices are settling around $110. Despite some relief the past two days, prices are still up almost 70% in the past year.
Furthermore, higher oil prices are promoting more drilling activity. If oil companies can sell at higher rates, they are more willing to drill. As a result, Transocean sees more business as demand for equipment picks up.
In particular, U.S. oil companies are adding a significant presence in the shale basins after many shutdown operations.
Keep reading for more info on Transocean stock news.
No. 2 The War in Ukraine
A major reason why inflation is soaring to this extent is because of the war in Ukraine. With this in mind, the war is significant for oil stocks for several reasons.
War historically benefits oil stocks.
Russia is a major oil producer (3rd largest petroleum producer in 2020).
Europe is largely dependent on Russian oil (up to 80%).
Meanwhile, the U.S. banning Russian oil imports is likely to pressure the market this year. Although only about 8% of oil in the U.S comes from Russia, the news could be significant for Transocean.
If oil companies in the U.S. ramp up production, then they will generally contract the extra services to avoid debt.
No. 3 Drilling Day Rates
The most direct Transocean stock news affecting the company right now is rising drilling rates. Not only that, but more oil companies are outsourcing their work to contractors.
For example, in the latest offshore rig data from Petrodata, despite less supply than last year (-48), more rigs are being contracted (+7). This opens a big opportunity for Transocean as leaders look to increase oil supply and ease the market.
Most important, average drilling day rates are soaring as they continue building momentum. Therefore, higher day rates will go directly to the company's top line making drilling profitable again.
During the pandemic, offshore drilling became unprofitable, and as a result, companies abandoned new projects. Now, oil is a hot commodity again, and drilling is in high demand.
No. 4 Fourth Quarter Earnings
RIG stock rallied over 40% within two weeks of earnings despite missing top and bottom-line results. Then again, the company's Q4 earnings was on Feb 22, right before the war started and oil stocks surged.
EPS: Actual (0.19) vs. Est. (0.10) = Miss (0.09)
Revenue: Actual $621M vs Est. $658M = Miss ($37M)
On the positive side, the company's revenue efficiency reached 97% in 2021, the highest rate in Transocean's history. Moreover, according to the company's latest Fleet Status Report, Transocean has $6.5 billion in backlog.
Included in the report are several contracts awarded in the quarter. These include:
Two contract extensions in the Gulf of Mexico at a rate over $305,000 per day.
Two new contracts in the Gulf of Mexico, one at $395,000 per day and the other $290,000.
One contract in the North Sea paying $160,000 per day.
Altogether, the company posted a net loss of ($260M) in the quarter and ($592M) in 2021.
How to Analyze the Recent Transocean Stock News
Even though the company is losing money right now, it's getting back on track after a devastating blow from the pandemic. The latest Transocean stock news suggests the company could see more business as oil supply remains tight.
Transocean is trending and making a case to be one of the best oil stocks during war. With offshore drilling activity picking up, expect the world's largest drilling company to continue winning contracts.
Most important, with oil prices remaining elevated, it gives extra incentive to drill. And with the oil market needing a supply injection, it looks more likely drilling activity will continue picking up.
With this in mind, the oil market tightness doesn't look to be easing anytime soon. If more nations move to ban Russian oil or limit their exposure, it could further pressure the market. But several energy projects have been delayed or stopped due to Covid. This is another area Transocean can accelerate its business.
And lastly, being a Switzerland-based company, Transocean could see its country's "neutral status" to be a benefit. Although Switzerland is joining the E.U.'s sanctions against Russia, it is best known for its neutral status.
If the war escalates, some nations may rather deal with "Swiss neutrality" instead of taking sides. Either way, the market is setting up in Transocean's favor. Look for the company to continue trending in the right direction.
---