Even with the markets going through a rough patch, rumors are picking up for a TripActions IPO. According to a few news outlets, the company has confidentially filed to go public. But if this comes to pass, will TripActions stock be a good opportunity for investors? Let's dive into the details…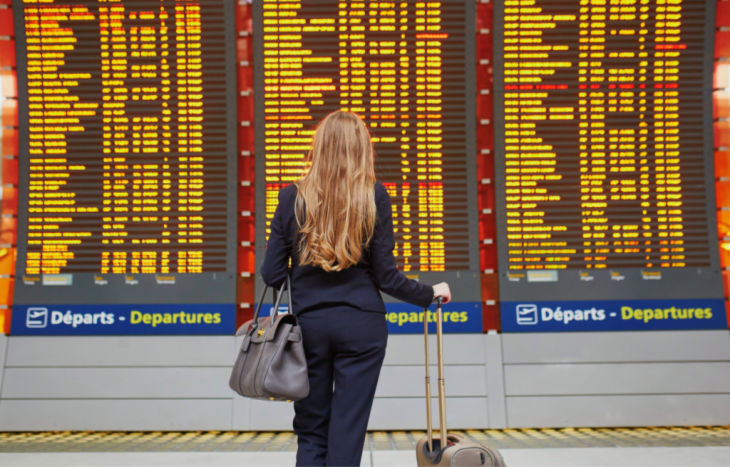 TripActions IPO: About the Business
TripActions is a travel and expense management company. It helps businesses with technology to keep employees informed and safe. TripActions is in a competitive industry, but it's bringing new innovation to the game.
In May of 2015, Ariel Cohen and Ilan Twig founded the company. And prior to that, they founded StreamOnce, a company acquired by Jive Software. These leaders have a solid track record of success. And it appears to be continuing with TripActions.
To expand its corporate travel platform in 2020, the company launched TripActions Liquid™. It's an expense management suite that pairs with the travel solution. It gives finance teams better insight into spending.
The company is growing at a rapid pace. As a result, the growth is bringing more attention to the potential TripActions IPO…
In the past two years, the company has acquired two businesses to expand into new markets. In April of 2021, it acquired Reed & Mackay, a high-end corporate travel management solution. Then in February of 2022, it added Comtravo to the mix. Comtravo is a leading modern travel solution in Germany, Austria and Switzerland.
These efforts to expand have been paying off… TripActions has customers such as Lyft, Pinterest, Yelp, Wayfair, Shopify and Zoom, just to name a few. Overall, TripActions is trusted by more than 8,000 companies. So it's no surprise that investors are looking out for TripActions stock to hit the markets.
TripActions Stock and Financials
Since TripActions is still a private company, we have little insight into its financial position. But if the confidential filing went through, that could change soon. Nonetheless, here's some info we've been able to dig up…
TripActions led its Series A funding round in early 2016. The company raised $14.6 million. And since then, there have been multiple rounds of funding…
Series B (2017): Raised $12.5 million
Series C (2018): Raised $154 million
Series D (2019): Raised $250 million
Series E (2021): Raised $155 million
Series F (2021): Raised $275 million
These rounds of funding have helped TripActions expand. And this money has come from a wide range of experienced investors. For example, Andreessen Horowitz and Lightspeed Venture Partners participated in multiple rounds.
The most recent round of funding puts the company's valuation above $7 billion. That's a big price tag for a private company and also makes it an investment unicorn. And based on recent rumors, the confidential filing puts the new valuation at $12 billion.
As far as underlying business growth, the company has released a few details on its site. From January 2022 through March 2022, total spend value processed via TripActions Liquid™ grew 114%. March 2022 saw a 1,681% YoY increase in spend.
TripActions has reported big increases in both travel and non-travel spending. But unfortunately, we don't have much more insight into the company's finances. We'll be keeping a close eye out for more details.
When Will TripActions IPO?
The number of IPOs has dropped to record lows as the economy is going through a downturn. It might not be the best timing to go public. The TripActions IPO is still up in the air and if that changes, we'll update readers here on Investment U.
For another company that might be going public, check out details for the Waymo IPO. And if you're looking for other IPO opportunities, check out our IPO calendar.
On top of that, here are the best investment newsletters. They're free and packed with tips and tricks from investing experts. Here at Investment U, we strive to deliver the best investment ideas…
---