Undervalued stocks are a great way to boost your portfolio's yields as you are essentially buying stocks at a discount. When you add dividends to the mix, those stocks also become a source of income, meaning undervalued dividend stocks will pay you every quarter rather than only when you decide to sell shares.
Keep in mind that dividends aren't guaranteed; companies could decide to cut dividends for any number of reasons. Whether it's because they are struggling or because they want to invest more in R&D, it definitely happens.
That being said, you shouldn't necessarily target the highest dividend possible. Very high dividends are sometimes given out by startups looking to attract investors, but they may not be sustainable. That's why these undervalued dividend stocks are from names you may already know:
Invesco Ltd.

(NYSE: IVZ)

Merck & Co., Inc.

(NYSE: MRK)

Lockheed Martin Corporation

(NYSE: LMT)

Bristol-Myers Squibb Company

(NYSE: BMY)

AT&T Inc.

(NYSE: T)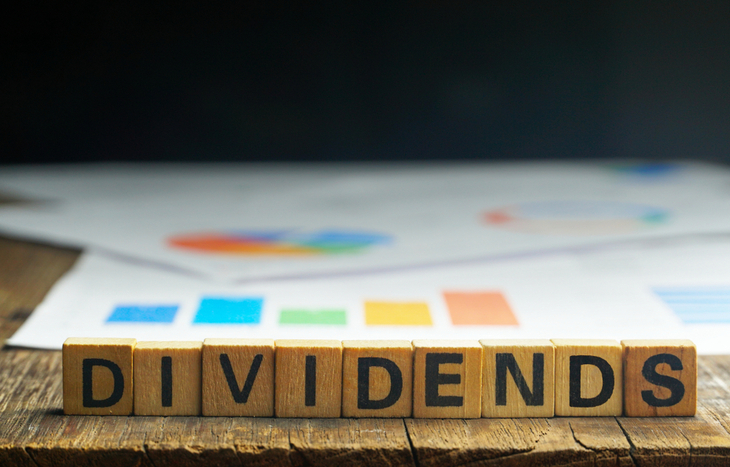 Best Undervalued Dividend Stocks
These are some of the undervalued dividend stocks to buy, and we'll take a look at why you should consider adding them to your portfolio.
No. 5 Invesco
Invesco is a name index fund investors will know as they may be invested in Invesco funds such as QQQ. However, you can also invest directly in Invesco itself; the company has headquarters in Atlanta, Georgia, and has offices in 20 additional countries. Invesco offers a variety of investment products, including index funds, mutual funds, money market funds and unit trusts.
Invesco stock (IVZ) has a market cap of nearly $11 billion. Its P/E ratio is 9.33 and its earnings per share (EPS) is 2.53. As far as dividends, it has a yield of 2.99%. This stock is seen as moderately undervalued and should continue to increase in price. In Q3 2020, Invesco has increased its year-over-year (YOY) net income by 55% while posting a net profit of 22%. It's a great addition to your list of undervalued dividend stocks to invest in. 
No. 4 Merck
Merck is an American pharmaceutical company based in Kenilworth, New Jersey. This undervalued dividend stock develops vaccines, medicines, biologic therapies and animal health products. Merck has also been developing a drug that will treat those who become infected with COVID-19, which will reduce the chances of hospitalization and death.
Merck's stock price (MRK) has been mostly flat over the past year, hovering in the $70 to $80 range. However, analysis shows that is both highly undervalued and high quality. Its stock has a P/E ratio of 25.83 and an EPS of 2.83; it also has a dividend yield of 3.76%. Analysts look for the stock to increase its price by a quarter over the next year. For Q3 2020, Merck increased its YOY net income by 55% while posting a net profit of 35%.
No. 3 Lockheed Martin
Lockheed Martin is a large corporation that provides products and services for a number of industries. These include aerospace, arms, defense, information security and technology. The company has more than 100,000 employees to support all of those operations. It has locations all over the United States and in other countries, too. 
Lockheed Martin stock (LMT) has a market cap of $94 billion. Its P/E ratio is 15.71 and its EPS is 21.71, and the stock has a dividend yield of 3.30%. Its share price is slightly lower than it was a year ago, though it has seen ups and downs. Nevertheless, this undervalued dividend stock may see a slight increase over the next year. Its Q3 2021 earnings were a letdown, though; YOY numbers were down in almost every category.
Undervalued Dividend Stocks No. 2 Bristol-Myers Squibb
Bristol-Myers Squibb is a Fortune 500 pharmaceutical company based in New York. The company produces pharmaceuticals in a number of therapeutic areas, including cancer, HIV/AIDS, diabetes and hepatitis. The company has locations across the globe. Bristol-Myers and Squibb were two separate companies before merging in 1989.
The company's stock (BMY) has seen a slight rise recently but has since cooled; now, its price is a little lower than it was a year ago. It has a market cap of nearly $128 billion and pays a dividend of 3.45%. It does have an EPS of -2.42, which is something to keep in mind. Still, it is a high-quality, undervalued dividend stock, which means we could see a slight increase in its price. Most recently, the company's net profit is 13%.
Undervalued Dividend Stocks No. 1 AT&T
AT&T is the largest wireless provider in the United States, meaning it is always on the radar of anyone thinking about communication companies. Like many integrated companies today, it also provides related services, such as home internet and TV. AT&T is based in Dallas, Texas.
AT&T stock (T) has a market cap of over $165 billion. Its P/E ratio is a bit high at 179.61, and it has an EPS of just 0.13. Its share price has also been on a downward trend for the past year, going from over $31 to around $23. However, it has a high dividend yield of 9%. This undervalued dividend stock may increase in price over the next year. For Q3 2020, AT&T's revenue has been down slightly YOY for a decrease of 5.7%. Nevertheless, it increased its net income by 110% and posted a net profit of 14.8%.
---
Bob Haegele is a personal finance writer who specializes in investing and planning for retirement. His hefty student loan burden inspired him to pay off his loans, and now he's helping others get their finances in order. When he's not writing, he enjoys travel and live music.