Vanadium is a metal with some unique properties. It's primarily used with making steel but it's useful in some newer technologies as well. This is why I've tracked down some of the best vanadium stocks today.
To start, let's take a closer look at the vanadium industry. This top down approach can help determine if investing in vanadium is a good move…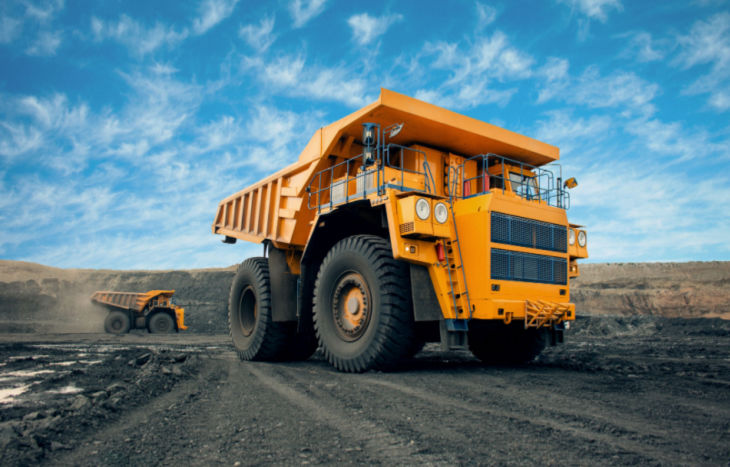 Why Invest in Vanadium?
Vanadium is a silvery-grey transition metal. Its atomic number is 23 and it's rarely found in nature. It was discovered roughly 200 years ago and has since been used in many applications.
In the early 20th century, scientists discovered it could strengthen steel. From that point on, you could find vanadium steel in axles, bike frames, crankshafts and gears. And today, roughly 85% of vanadium produced goes towards steel and other ferrous alloys.
You can also find vanadium in jet engines, dental implants and even batteries. So, as EV battery demand grows, vanadium demand might grow as well. You can find it in various lithium-based battery technologies. As a side-note, here are some EV charging station stocks to consider as well.
This demand bodes well for the best vanadium stocks. And on top of that, there's a push to improve resource supply chains…
China and Russia are two of the largest vanadium producers. As a result, western countries are trying to widen their access to the metal, as well as many other materials. This might lead to more support and demand for vanadium mining and processing.
Best Vanadium Stocks
Syrah Resources (OTC: SYAAF)
NextSource Materials (OTC: NSRCF)
Neometals (OTC: RRSSF)
Before jumping into some company highlights, here's an important note… These are all over-the-counter (OTC) stocks. They come with less strict listing requirements compared to the major exchanges.
As a result, these vanadium stocks can come with more risk. They're headquartered outside of the U.S. and have small market caps, as well as lower trading volumes. But nonetheless, these companies are some of the best ways to invest in vanadium production and processing…
Syrah Resources
Syrah Resources is an Australian-based company that focuses on graphite. Although, vanadium is a significant by-product from its Balama mine in Mozambique. And this mine has a life expectancy of more than 50 years.
The Balama mine is the company's flagship operation. But on top of that, Syrah Resources has a downstream Active Anode Material facility in the United States. And this positions the company to be one of the only major suppliers outside of China for certain anode battery supply.
Syrah Resources is bringing in revenue but isn't yet profitable. It has a ways to go but the future looks promising. The company has agreements with large automakers, like Tesla, to provide battery materials.
NextSource Materials
NextSource Materials is a Canadian mine development company. It's based in Toronto and it focuses on both graphite and vanadium. It owns the Molo Graphite Project in southern Madagascar. And not far from that is its Green Giant Vanadium Project…
This project is one of the largest known vanadium deposits in the world. It's an advanced stage exploration project with a resource estimate of 60 million tonnes of vanadium pentoxide.
This is a very valuable asset and it might lead to some big sales in the years ahead. But for now, the company is not generating sales. Due to its early stages and small market cap, many investors overlook it. Although, this might be one of the better times to buy this vanadium stock.
Neometals
Neometals is another Australian company. It's also focused on producing materials for energy storage. And it has three core projects…
One upstream effort is the Barrambie Titanium and Vanadium Project. It's one of the world's highest-grade hard-rock titanium-vanadium deposits. It's been granted a mining permit and the company continues to develop and evaluate the project.
Neometals' two other projects are focused on recycling. One is a joint venture to recover vanadium from processing by-products from Scandinavian Steel maker SSAB. And the other is for recovering metals from ion-lithium batteries. With higher battery production, this will lead to more recycling opportunities in the years ahead.
Final Thoughts on Vanadium stocks
The vanadium stocks above are some of the best around. With continued demand for steel, these companies should continue to do well. And growing EV battery demand should help as well.
Although, there are many investment opportunities to consider today such as these rhodium stocks and nickel stocks. And it might be good to diversify across different sectors and countries.
If you're looking for opportunities beyond metal and vanadium stocks, continue exploring our recent research here at Investment U. On top of that, feel free to subscribe to one of our free investment newsletters. They're packed with insight from investing experts.
---