Crypto
What is Celsius Crypto? The Controversial Crypto Lender
What is Celsius Crypto and why is this popular network making headlines for all the wrong reasons as of late? The Celsius Network is one of the leading cryptocurrency lending platforms on the market today. However, it's recent pause on withdrawals, swaps and transfers has put the crypto market into a tailspin. It also has its own digital token, Celsius (CEL). The CEL token is taking a major hit as well due to the recent news. Let's take a closer look at this platform and its decision that is shaking the crypto community.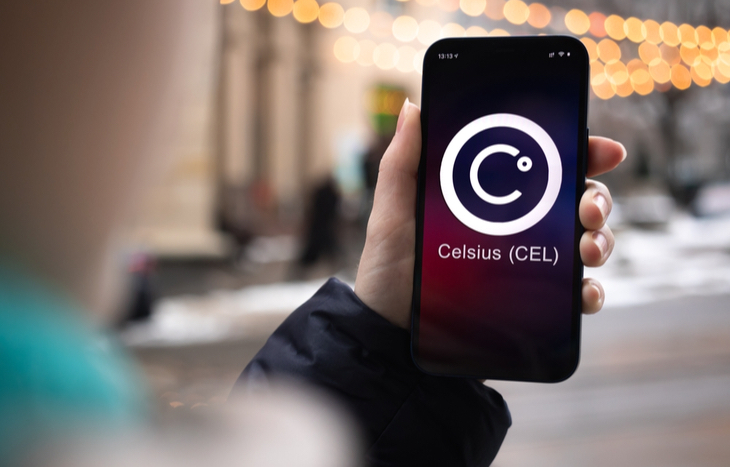 Crypto Lending: What is Celsius Crypto?
The Celsius Network is a regulated lending platform that gives users the ability to receive interest on deposited cryptocurrencies. You can also take out collateralized crypto loans. In fact, Celsius is SEC compliant and considered one of the largest crypto lenders in the world.
Overall, it's an attractive platform for the crypto community. It's integrated with the blockchain as a decentralized finance (DeFi) platform. And it offers high yields on deposits with quick transactions and little to no fees. You can also download their mobile application on the Apple Store (iOS) and Android devices. It's ideal for beginning investors within the crypto space.
However, Celsius doesn't come without controversy. It's been sent cease-and-desist letters from four U.S. states for various violations of securities law. For example, Kentucky ordered Celsius to discontinue offering accounts in its state because it offerered unregistered securities in violation of state law and didn't sufficiently disclose to customers what the firm did with their deposits.
But what is Celsius Crypto going to do moving forward after its recent decision is shaking the crypto market to its core? Will Celsius recover or is this a sign of things to come?
Celsius Network Concerns
Celsius released a memo on Sunday, June 12, 2022, that is making an immediate impact on its users and the crypto market overall. Specifically, its pausing all withdrawals, swaps and transfers between accounts on its platform. The company's statement raises many questions and concerns for the community:
"Due to extreme market conditions, today we are announcing that Celsius is pausing all withdrawals, Swap and transfers between accounts. We are taking this action today to put Celsius in a better position to honor, over time, its withdrawal obligations," the memo stated. "Acting in the interest of our community is our top priority. In service of that commitment and to adhere to our risk management framework, we have activated a clause in our Terms of Use that will allow for this process to take place. Celsius has valuable assets and we are working diligently to meet our obligations."
The memo reads as a caution to its users, but also a necessary action to "stabilize liquidity and operations." It's clearly not a good sign for Celisus or its CEL token. The token is down upwards of 50% since the memo was released. And the rest of the crypto market is feeling the affects as well. In fact, Bitcoin is down as low as its been since 2020. The powerhouse Bitcoin is down below $24,000 after hitting $31,000 a week earlier. As you can see, Bitcoin looked to be heading back in the right directions before the Celsius news sent it into a tailspin.
Celsius Outlook: What Happens Next?
What is Celsius Crypto looking to do now in hopes of restoring these account transactions? Well, Celsius didn't lay out any specific plans of action. And the memo did note that this will take time and delays will happen. To make matters worse, their competitors are reaching out to help. This can be seen as compassion or an embarrassment.
For instance, Nexo is another crypto lending firm that is looking to help. Nexo offered to acquire Celsius' collateralized loan portfolio shortly after the memo became public. As expected, Celsius declined the offer.
"As a sign of goodwill and in an attempt to support the digital asset ecosystem in these difficult times, yesterday we reached out to the Celsius team to offer our support, but our help was refused" Nexo CEO Antoni Trenchev told CNBC. "We firmly believe that much can be done to help Celsius' clients in various different ways."
Investing in the Cryptocurrency Market
The cryptocurrency market is full of controversy. And the Celsius Network is at the forefront of this controversy at the moment. There's clearly a shift taking place in the market. But much of the market is in a dowturn. Cryptocurrencies aren't the only ones taking a beating. The traditional stock market is also struggling as the American economy faces its highest inflation ever and the threat of a recession.
But what is Celsius crypto going to do to turn things around? Is it even possible? Many analysts believe CEO Alex Mashinsky is buying time for his company. And at this moment, it's hard to blame him. Volatility is getting worse and everything comes with hightened risk at the moment. That is evident by the up's and down's of Bitcoin and Ethereum.
For the time being, you may want to keep a close eye on the Celsius Network's movement and decisions over the coming months. It will certainly affect the market as well, including the CEL token. You may also want to discover some of the best investment newsletters by leading experts in the crypto community and stock market. The more analysis the better. And these newsletters provide insights for both novice and seasoned investors. This will help you make better investment decisions that can bring balance to your portfolio.
---