Crypto
Will Crypto Go Back Up or Continue Its Slide?
Is the latest cryptocurrency crash a sign of the future or will crypto go back up and reach new heights? This is the question many investors are considering at the moment. In fact, Bitcoin's major crash led to many uncertainties in the market. This includes many popular altcoins that took a hit in value as well. Let's dig a little deeper and determine what the future outlook of cryptocurrencies may be.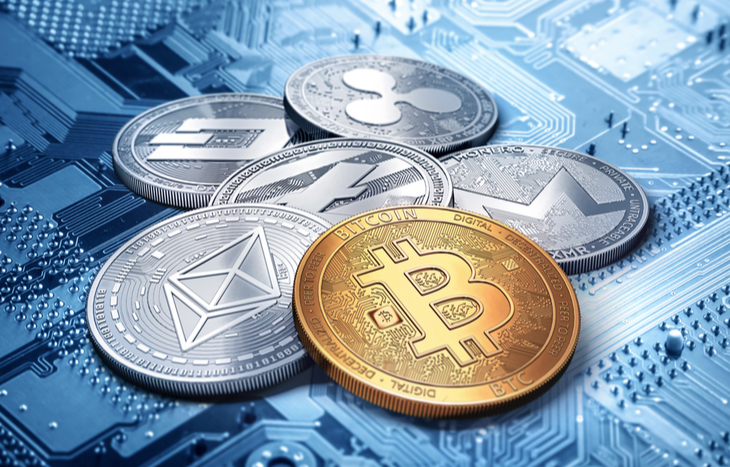 Will Crypto Go Back Up and Recover?
Cryptocurrencies have been the market darling of 2020 and 2021. And as a result, new digital currencies and non-fungible tokens (NFTs) are popping up each and every day. It's hard to keep track of them all.
Yet, almost every crypto analyst will point to Bitcoin's performance as a key indicator for the crypto market overall. And who can blame them? Bitcoin is the largest, most prominent cryptocurrency in the world. It's the crown jewel of cryptocurrencies.
And more recently, Bitcoin has taken one hit after another. Specifically, it dropped below $30,000 for the first time since January of 2021. The all-time high of $64,828.14 in April was completely erased.
So, will crypto go back up or is Bitcoin's slide a sign of the times to come? One thing is for sure, volatility is extremely high at the moment. But Bitcoin seems to be regaining momentum as it's hovering around $35,000 with a market cap of $645 billion.
Will it completely recover and push to new all-time highs in the near future? That's another question altogether. And most analysts believe it has a long road ahead and many roadblocks to consider.
The Crypto Crash and Future Outlook
The most recent crypto crash was due to a wide range of issues. This includes market uncertainty, government regulations and public influence.
For example, China's crackdown on digital currencies played a major role in the drop. The Chinese government ordered crypto miners to shut down operations throughout the country.
This led to a panic and major sell-off of Bitcoin. On the other hand, other countries are showing their support of cryptocurrencies. This includes powerhouses such as France, Germany, Japan and the United States. And this support is continuing to grow.
Will crypto go back up or will this support begin to falter? It's important to consider recent news within the community.
For instance, Mexican billionaire Ricardo Salinas Pliego is making headlines for his push to become the first Mexican lender to accept Bitcoin. Pliego has an empire of businesses with a net worth of $15.8 billion. He's also considered close to Mexican President Andrés Manuel López.
He recently tweeted his support for Bitcoin which led to an instant boost for the popular cryptocurrency.
"Me and my bank are working to be the first bank in Mexico to accept #Bitcoin," he said. "I think that any investor should start learning about cryptocurrencies and their future. At @BancoAzteca we are working to bring them to our clients," he added in another tweet in Spanish.
Pliego has even called Bitcoin "the new gold." He's one of many public figures to become an advocate of cryptocurrencies in general. This could bode well for the future.
Investing in Cryptocurrencies
Bitcoin is destined to regain value after the recent crash. How far it will go is up for debate. Some analysts believe it's only a matter of time before Bitcoin hits new highs and becomes more accessible around the world.
To stay ahead of the crypto market, you can join expert Andy Snyder on his investing journey. Sign up for the Manward Financial Digest e-letter below for access to Andy's daily crypto insights, technical analysis and trend updates.
Will crypto go back up or is this recent drop going to cause more problems going forward? Now may be the perfect time to invest in Bitcoin and popular altcoins as they begin to recover.
---
Corey Mann is the Content Manager of Investment U. He has more than 10 years of experience as a journalist and content creator. Since 2012, Corey's work has been featured in major publications such as The Virginian-Pilot, The Washington Post, CNN, MSNBC and more. When Corey isn't focusing on Investment U, he enjoys traveling with his wife, going to Yankees games and spending time with his family.