Crypto
1inch Crypto: Why This Token Could Attract Some Conspicuous Attention
The 1inch crypto token recently hit a benchmark when it hit the 500 million mark in terms of circulating supply. As such, it should surprise nobody that the value of this token dropped a bit in the process. After all, a quick infusion of supply that outpaces demand is going to drive prices down.
That being said, the timing of unlocking additional 1inch crypto tokens was kind of fortuitous. The crypto markets haven't exactly been red hot of late. So its temporary dip in value was mostly in line with the rest of the markets.
On top of that, it's worth noting this shouldn't be seen as long-term bad news for holders. Most of these tokens were sold to institutional investors last December. And the 1inch foundation raised $175 million in funding in the process.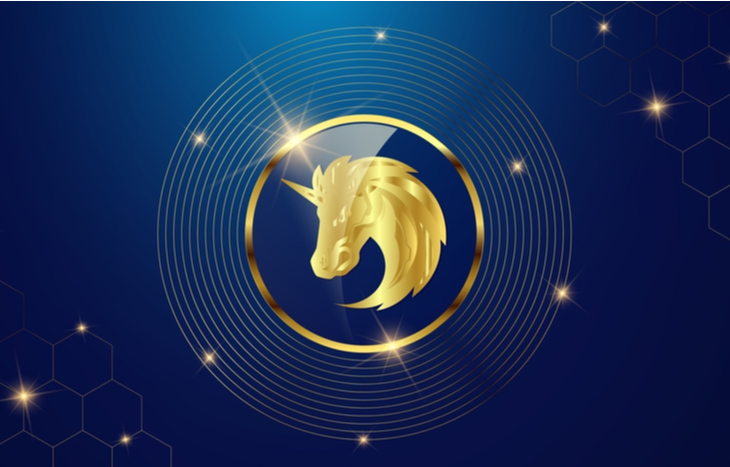 That's good news for the 1inch Network and the increasingly popular decentralized aggregate exchange it powers. Any exchange is only as good as the services it provides. And an extra $175 million in funding can help bring a lot of new innovation.
Even though there doesn't appear to have been much added to the exchange since the recent round of funding, use of the 1inch dApp is up significantly. And that bodes well for the 1inch crypto token that helps power it.
The 1inch Crypto Token Use Case Is Growing More Useful
Leading up to the 1inch Network Series B round of funding that raised $175 million, 1inch was approaching 1 million users on the Ethereum network. And there were 195,000 folks that had used it in the past 30 days. Since then, it's exceeded the 1 million user threshold. Even more impressive, the amount of folks that have used it in the past 30 days has grown to more than 779,000 people.
That's impressive growth. And because the 1inch crypto token is both the governance and utility token of the 1inch Network, this kind of growth could mean big things for its value. Especially if the $175 million raised is put to good use.
According to a press release, the funding will be used to help traditional financial institutions gain entryway into decentralized finance (DeFi). The 1inch team will also be adding new protocols and adding new utilities to the 1inch crypto token.
Growth is almost always good. But that's particularly true when a project is able to bring dozens of new investors into the fold. Especially when some of those investors include the likes of Jane Street, VanEck, Celsius and Gemini Frontier Fund.
"While continuing to keep the existing DeFi audience happy by delivering state-of-the-art products, 1inch also aims to become a gateway for institutions that want to be part of the DeFi space," 1inch Network co-founder Sergej Kunz said in a press release. He then noted:
"The next $1 trillion of assets entering DeFi will come from institutions rather than retail users, and 1inch would like to facilitate entry for them," he adds. "We have already started work in that direction by attracting some key players from the traditional finance markets, and this collaboration will only accelerate over the next few years."
Leveling the Playing Field
The 1inch Network has set out to provide investors with easy access to liquidity across various protocols and blockchains. And as you can see on its dApp, it's managed to do just that. Building channels that connect a patchwork of liquidity pools has the potential to give simplified access to myriad assets in the crypto-verse. Furthermore, it can cut costs in the process.
Some investors might balk at the idea of a protocol that makes it more accessible for both institutional and regular investors. But increased exposure is likely to be a net positive for investors of all stripes.
Cryptocurrency isn't a secret club anymore. It's out in the open. Crypto hedge funds are a thing now. Crypto.com has a Visa card that allows staking of its native CRO crypto. The Federal Reserve has acknowledged they are not a financial-stability concern. Even meme stock target Citadel Securities appears to be entering the crypto fray now. This despite the company's CEO referring to so-called "crypto-mania" as a jihadist call against the dollar. But hey, it's hard to ignore the spigot of possibilities pouring out of the crypto world… Even for a billionaire.
All of this could lead to a very bright future for both the 1inch crypto token and the network it supports. If it becomes the de facto avenue for institutional investors to enter the crypto verse, who's to say how high it could go?
In the past month, 1inch has grown to be one of the top decentralized exchanges out there. Second only to Uniswap by some estimates. The partnerships 1inch has secured surely led to some of that growth. But there's likely more to this story than just that.
The Bottom Line on 1inch Crypto
When it comes to reporting and investing, you could do a lot worse than following the money. And there's evidence that a whole lot of money may be coming through the 1inch Network pipeline. And it wouldn't be hard to imagine that some of that money will also be directed to the 1inch crypto token. As a governance token, holders will get a seat at the table to help decide current and future 1inch Network protocols. And that could be a useful seat to sit in for those who will be using it most.
Is 1inch crypto heading "too the moon?" We'll leave that question up to the hyperbolic YouTubers and Twitter feeds to make that call. So we'll keep things more levelheaded and suggest that 1inch crypto could turn out to be a lucrative investment. But that's contingent on two big factors from our vantage point…
One, we hope to see an increasing number of networks added to the exchange over time. Two, we'd see for more proof that institutional money is actually coming through the 1inch Network. But by the time that proof comes to light, the 1inch crypto token isn't likely to still be trading under $2.50. To see how crypto investments can grow, check out our Crypto Calculator.
---