Crypto
The Jerome Powell Crypto Comments Should Spark Optimism
The Federal Reserve had a busy meeting this week. A lot of announcements were made. And the greater markets reacted positively. But it was the Jerome Powell crypto comments that piqued our interest. But before we get to that, let's look at all of the news that came out of the Fed that seems to have buoyed markets.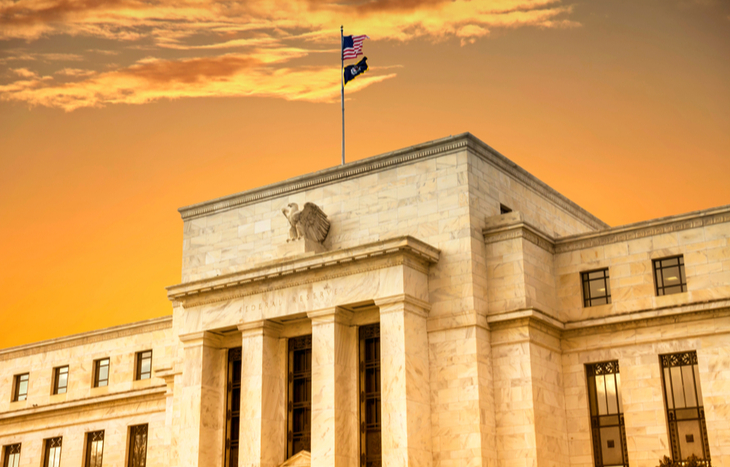 As the Fed met, the stock market was about flat. And crypto markets were limping along as they have been most of the past month. But then came news that its money-printing apparatus would be slowing down soon. You can check out the minutes from the meeting here. But here are the important things to note:
The Federal Reserve will halt asset purchases early next year that were driven by the pandemic
We can expect three interest rate hikes in 2022
Fed Chairman Jerome Powell described asset valuations as "somewhat elevated"
Inflation might not be so "transitory" after all. In fact, it could remain persistently high
The labor force remains in a weakened state
Cryptocurrencies are not viewed as a financial-stability concern
Stablecoins are in need of regulation
These seven points were the key takeaways we noted. And for the most part, nothing was particularly shocking. One of the exceptions was the first point above. The phasing out of the Fed's bond-buying program will be by March, which is a bit earlier than anticipated. But as for the interest rate hikes, valuations and labor force evaluations, that was about on par. But what we like is that the Fed is taking a closer look at stablecoins.
Why the Jerome Powell Crypto Stance Is Warranted
We're glad to hear that Fed Chair Jerome Powell doesn't see crypto as a burden on financial stability. That could have led to rounds of unnecessary regulation. Or even worse, it could end up in some sort of crypto ban. While that would be an extreme take, it wouldn't be the first time a government tried to ban cryptocurrencies. So nuclear option or not, there is precedent. And there's no predicting the reckless policies that come out of Washington D.C.
But it looks like we've dodged that bullet. At least for the time being. On top of that, stablecoins are indeed in dire need of some sort of regulation at this point.
Look, many of them are quite sound. They follow the rules they've set up. And most are indeed backed by the asset they proclaim to be. But at this point, Tether (USDT) needs a thorough examination. Because if it blows up, it could send shockwaves through the entirety of the crypto markets. Here's why this matters…
The Biggest Threat to Crypto Right Now
When Tether first came out, it was supposed to have 100% of its reserves backed by actual cash. Then a couple of years ago, it revealed it would be backed by 74% of cash and cash equivalents. Those equivalents, it turned out, were "commercial paper." This is a far riskier asset than Treasury Bills.
But fast-forward to earlier this year, and this popular stablecoin looks less stable by the day. It's actually backed by 2.94% treasury bills. You can read about what kind of impact this revelation had on the crypto markets back in June here.
The problems with Tether appear even shakier now than they were. In the past couple of weeks, $1.5 billion of Tether was minted out of thin air. This is arguably worse than the Fed's money printing addiction. Tether now has a fully diluted market cap of more than $80 billion.
The total value of Tether floating around in wallets, being used in exchanges and being traded for other tokens is huge. And should it collapse, it is likely to drag down a big swathe of the crypto markets with it. This is why we agree with the Jerome Powell crypto comment that the stablecoins need regulation. At least in the case of Tether, it simply wasn't able to live up to the promises it set out to fulfill.
Cryptos Pivotal Moment
Tether has been ruffling the feathers of regulators for a while. And in principle, we've got no problem with that. After all, the disruptive nature of crypto was part of its initial draw. But this "dollar-backed" token is wearing out its welcome. On top of all the other points mentioned above, Tether and its sister crypto exchange Bitfinex were suspended and fined $18.5 million this year. The New York District Attorney's office did so because of "illegal activity" in the state.
The organization behind Tether has a track record of deception. It's overstated its reserves. And, according to the District Attorney's office, it's already covered up around $850 million in losses.
We've got high hopes for both cryptocurrencies and the underlying blockchain technology. But if they are to live up to their promises, something needs to be done about stablecoins in general. To further expand on the Jerome Powell crypto comments, we also believe that "Stablecoins can be a useful, efficient, consumer-serving part of the financial system…" But that's only going to be the case if they are properly regulated. Because it doesn't appear they'll be self-regulating to the extent they should be.
---
Matthew Makowski is a senior research analyst and writer at Investment U. He has been studying and writing about the markets for 20 years. Equally comfortable identifying value stocks as he is discounts in the crypto markets, Matthew began mining Bitcoin in 2011 and has since honed his focus on the cryptocurrency markets as a whole. He is a graduate of Rutgers University and lives in Colorado with his dogs Dorito and Pretzel.