Crypto
Crypto Hedge Funds: Information Investors Need to Know
Cryptocurrency has continued to steal the spotlight in the market. The rise of Bitcoin, Ethereum and Dogecoin has opened the door for crypto hedge funds.
Certain hedge funds are loading up on crypto securities. This new market continues to grow with the backing of major banks, companies and investors. But it's important to note that hedge funds are usually restricted to accredited investors. They often require higher minimum investments.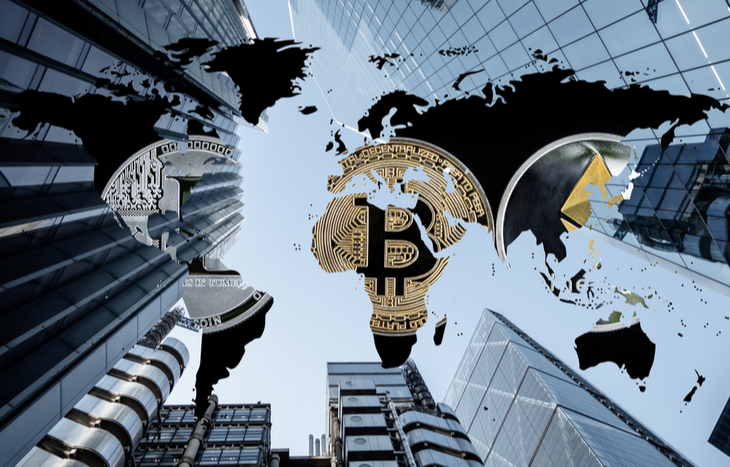 How Crypto Hedge Funds Work
A hedge fund is a pool of funds that uses different investment strategies. Its funding can come from investors, Wall Street banks and other hedge funds.
A hedge fund's purpose is often to maximize returns and minimize risk. Hedge funds are also somewhat similar to mutual funds. Although, hedge funds tend to have more aggressive investment strategies.
Unlike most mutual funds, hedge funds may invest money in a wider variety of assets using nontraditional investing techniques. The funds can invest in land, real estate, currency and other alternative investments.
Hedge funds are less regulated than many other funds. They don't have as many protections in place for small retail investors. As a result, a hedge fund manager's investment decisions face fewer constraints. This is allowing the rise of crypto hedge funds and can make them riskier than your traditional investments.
For most hedge funds, you have to meet a certain criteria for income and net worth to become an investor. Usually only accredited investors can invest in these funds. They also tend to have high management fees.
Rising Popularity of Crypto Hedge Funds
The future of money is uncertain. Cryptocurrencies are ushering in a movement to decentralize financial services. While ups and downs will continue, they continue to take big steps toward mainstream adoption.
Founder of Manward Press Andy Snyder gave insight on the future of money and the old system…
A decentralized currency like Bitcoin requires no central server. If one computer goes down, others are there to instantly patch the holes. The blockchain never sees a blip.

It's like Scaramucci said. Currency is little more than technology. It's a replacement for the barter system.

Right now, our technology relies on green paper and a computer system designed decades ago.

There's new tech available.

And all signs say a replacement of the old is coming soon.

What it looks like, truly nobody knows. But it will be transformative. It will involve the blockchain, and it will involve some sort of cryptocurrency – and most likely several of them.
Nobody can tell us for certain where the future of money is going. But it's looking up, with many major banks and funds taking steps toward adopting cryptocurrency.
Cryptocurrency is still in its early stages. It's just over a decade old, and its potential is attracting newbies and experienced investors across the board. Although, the volatile nature of cryptocurrencies still keeps many investors at bay.
On top of that, there are few regulations surrounding digital currencies. Laws tend to lag new innovation. So if you can afford this uncertainty and other risks, you might win big long-term.
With this big potential, hedge funds have gotten in on the action. They're spurring demand for many crypto products. Banks are also helping to streamline the process. They're taking banking into the next generation. Let's look at some of the top crypto hedge funds to keep an eye on…
Popular Crypto Hedge Funds
I've included highlights from some popular crypto hedge funds. They might be worth considering if you have the funds to invest. Let's take a closer look…
Polychain Capital
Polychain Capital is one of the most popular cryptocurrency hedge funds to date. The fund is considered the world's premier digital asset hedge fund.
This fund gears toward institutional investors, with a minimum investment of $1 million. According to Polychain Capital, the firm values "long-term vision, fierce intelligence, quantitative reasoning and low-ego, open-minded people."
This fund invests in global blockchain assets that contribute to advancing the adoption of cryptocurrency. The fund was founded by Olaf Carlson-Wee, who is ex-head of risk and product manager at Coinbase.
Pantera Capital
Pantera Capital manages nearly $5 billion in assets. Its first crypto hedge fund has been around since 2013 and is one of the oldest and most credible funds of its kind.
Pantera Capital is the first institutional asset manager to invest solely in blockchain technology and digital assets. However, you have to have $100,000 to be eligible to invest in this fund. This fund is best for institutional investors or investors who have a lot of money to invest.
Coin Capital
Unlike the second hedge fund, Coin Capital gears toward retail investors. The fund has a relatively low criteria for investment. In order to be considered, your net worth must be at least $2.1 million.
This fund is known for investing in blockchain technology, individual coin offerings and cryptocurrencies. It currently manages more than 40 cryptocurrencies. Some of the fund's holdings include Bitcoin, Ethereum and Ripple.
Crypto Hedge Funds: Risk or Reward?
Cryptocurrency and hedge funds are both high-risk, high-reward by nature. When you combine the two, you could win – or lose – big. The future of digital assets is uncertain. And crypto hedge funds are a gamble.
There is no way to predict the future of the market, and only time will tell if the crypto wave will continue. If you're risk tolerant with deep pockets, crypto hedge funds might be on your radar. But you should always do your own research before investing.
To find even better crypto investing opportunities, consider signing up for Manward Financial Digest. It's a free e-letter that's packed with insight. Andy Snyder (quoted above) delivers some unique crypto tips and tricks.
---
Aimee Bohn graduated from the College of Business and Economics at Towson University. Her background in marketing research helps her uncover valuable trends. Over the past year, her primary focus has been researching IPOs and other trends.