The Allbirds IPO could fetch the company a valuation over $2 billion. The sustainable footwear brand just set its terms for its public debut. Let's break down the filing…
Allbirds IPO: About the Sustainable Footwear Brand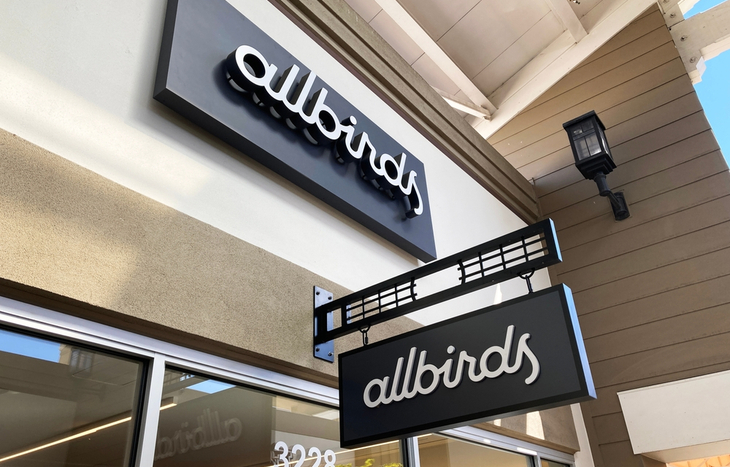 Allbirds is a San Francisco-based company founded in 2015. It's a global lifestyle brand that makes footwear using naturally derived materials. The company uses resources like wool, trees, crab shells, eucalyptus and sugarcane.
The company behind BIRD stock started with three core beliefs…
These consumers recognize that climate change is an existential threat to the human race.
These consumers connect their purchase decisions with their impact on the planet, demanding more from businesses.
These consumers do not want to compromise between looking good, feeling good and doing good.
Allbirds' footwear has a 30% lower carbon footprint than a regular pair of trainers according to its S-1 filing. In addition, the global lifestyle brand claims its supply chain has been carbon neutral since 2019.
The company's sustainable efforts are a great selling point for the Allbirds IPO. However, the company goes beyond sustainability. Allbirds are coined the "world's most comfortable shoe." But more recently, the company extended its offerings to clothing. The Allbirds IPO is coming as the company expands into t-shirts, sweaters, jackets and other clothing…
Our expertise with materials allows us to expand in basics and functional casual apparel, and has significant application to natural performance apparel, which we believe will be a complementary offering to our newly established credibility in performance footwear.
The company only has a slim retail offering. Its presence is mostly online with around 85% of its net revenue through its digital channel. The company has put efforts into physical retail in recent years. But the pandemic and mandated stay-at-home orders disrupted company growth.
Allbirds Growth Disrupted by COVID-19
While Allbirds' sales are small compared with the athletic industry giants, the company has big ambitions. New stores should propel the company's expansion. Allbirds also hopes to grow by appealing to a new generation of consumers concerned about climate change that are shifting their shopping habits.
In Allbirds IPO filing, the company noted that its stores became disrupted by the effects of the pandemic. As of June 2021, the company has 27 stores across the globe. The company expects to grow with the increase of fleet operations…
With strong pre-COVID-19 unit economics, our store operations have historically been capital efficient and provided strong investment returns. We are in the early phase of a ramp towards hundreds of potential locations in the future, with strong unit economics.

Furthermore, as our store fleet expands, we expect our growth to accelerate, as compared to 2020, through more efficient customer acquisition, while also receiving the benefit of increasing digital traffic as more people learn about our brand through our stores. Based on our stores' pre-COVID-19 performance, we believe our new stores will also be highly profitable, have attractive payback periods, serve as good capital investments, and be positioned well to take advantage of physical retail's recovery from the pandemic.
Added locations will help promote the brand and speed up growth in the coming years. Allbirds plans to expand its stores are a sign that the company is recovering from the effects of the pandemic.
COVID-19 caused a lot of uncertainty in the market. However, the market has made a strong comeback as investors embrace the chaos caused by world events. This year's IPO market has been one for the books. And these final months could tip the 2021 IPO market into record territory.
Furthermore, the push for sustainable efforts positions Allbirds IPO for success. Let's look at Allbirds' finances…
Allbirds Filing Reveals Net Losses Since Inception
Detailed financial information is in the Allbirds IPO prospectus, allowing you to gain more insight into the company's finances. If you're in the market for BIRD stock, let's look at the details.
Allbirds highlights some key information for investors. The company's statement of operations and balance sheet data are as follows…
Net Revenue: The company recorded an increase in net revenue. Allbirds recorded $193.7 million in net revenue for the 2019 fiscal year. In 2020, Allbirds reported over $219.3 million for the year.
Gross Profit: Allbirds has recorded gross profit growth. The company recorded a gross profit of $98.8 million for the 2019 year. In 2020, the Allbirds recorded over $112.7 million in gross profit for the year.
Net Income (Loss): Allbirds has reported net losses since inception. For the year 2019, the company recorded a net loss of over $14.5 million. But for the year 2020, the company's net losses increased to almost $26.9 million.
Cash: Allbirds' cash flow continues to increase. The company recorded $74.3 million in cash for the 2019 fiscal year and $126.6 million for the 2020 year. In a year, the company's cash grew about 70%.
Total Assets and Liabilities: Allbirds' total assets and total liabilities have grown. As of December 31, 2019, the company reported $154.6 million in total assets and $61.4 million in total liabilities. As of December 2020, Allbirds has over $244 million in total assets and $65.5 million in total liabilities.
Allbirds raised $25 million through a funding round in January 2020  that gave the company a $1.7 billion valuation. Let's take a look at the filing details for the Allbirds IPO…
Allbirds IPO Filing Worth Estimated $250 Million
Allbirds filed on August 31 and set its terms on October 25. The company plans to list on the Nasdaq under the ticker BIRD.
The company is offering 19.2 million shares of common stock. Shares will price between $12 and $14 per share.
If the company prices at the low end of its range, it will raise $230.4 million. At $14 per share, Allbirds could raise up to $268.8 million at the top end of its range. Allbirds is targeting a valuation of as much as $2.2 billion in its IPO, according to its updated filing.
Morgan Stanley, JP Morgan and Bank of America are leading the offering.
When Allbirds filed, the company said it was going public through a "sustainable public equity offering." The company recently scrapped its plans and swapped them for a traditional initial public offering.
The Allbirds IPO is coming amid a hot IPO market. Furthermore, investors are tapping into sustainable offerings as the world moves away from fossil fuels. Some sustainable companies to watch out for are GlobalFoundries and Fluence.
As always, make sure to research before you invest. IPOs can be volatile for the first few months and share prices are constantly changing. But if IPO investing interests you, check out our top recent IPOs and our IPO calendar. We update the calendar daily to give you the latest news on upcoming and filed IPOs.
If you're looking for the latest investment opportunities, consider signing up for Liberty Through Wealth. This free e-letter is full of market insights from leading experts. You'll hear from bestselling author and investment expert Alexander Green. It's one of the easiest ways to stay on top of market news out there. Enter your email address in the box below to get started!
---
Aimee Bohn graduated from the College of Business and Economics at Towson University. Her background in marketing research helps her uncover valuable trends. Over the past year, her primary focus has been researching IPOs and other trends.