A GlobalFoundries IPO is coming to the market. The company confidentially filed in August, and the paperwork is now public for potential investors.
GlobalFoundries IPO: About the Company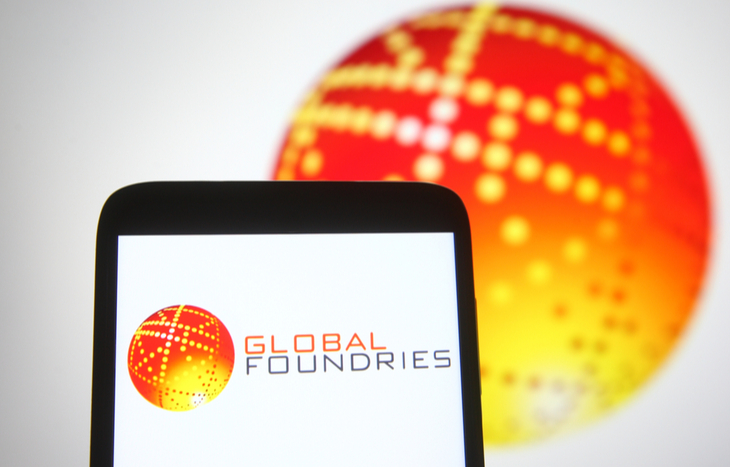 GlobalFoundries is one of the world's leading semiconductor foundries. Mubadala, an investment arm of the Abu Dhabi government, owns GlobalFoundries. The Malta, New York-based company was founded in 2008 when it was spun off by Intel rival Advanced Micro Devices.
GlobalFoundries manufactures complex, feature-rich integrated circuits to serve a broad range of customers. It provides differentiated foundry solutions that enable data-centric, connected, intelligent and secure technologies.
The company claims to be the only semiconductor manufacturer with a truly global footprint. It currently has…
14 locations across three continents
Around 15,000 employees
200-plus global customers.
GlobalFoundries is redefining the foundry model to offer customers feature-rich solutions. It can quickly and easily develop innovative products for a growing number of applications across broad markets.
Since 2009, the company has built multiple state-of-the-art facilities across three continents with a combined investment of more than $23 billion. As semiconductor technologies become more complex, advanced integration requirements will require more comprehensive solutions and services. The company believes it can deliver these solutions to enable customers to reach the market faster and at a lower cost.
Mobile devices, the Internet of Things, communications infrastructure, the automotive sector and personal computing are some of GlobalFoundries' core markets. As of December 31, 2020, the company had formed strategic partnerships with more than 200 customers. Some of these customers include Qualcomm, Advanced Micro Devices and Samsung Electronics.
GlobalFoundries Corporate Responsibility
GlobalFoundries is committed to sustainable manufacturing and operations. The company's commitment to environmental sustainability presents an investment opportunity as the world turns away from fossil fuels. If interested, check out these green energy penny stocks with high reward-to-risk ratios.
On GlobalFoundries' website, the company's corporate responsibility report highlights its commitment to sustainable efforts.
In August 2021, the company announced its "journey to zero carbon." GlobalFoundries is committed to reducing its carbon footprint by 25% by 2030 as it expands its global manufacturing capabilities.
Over the past two years, the company's sustainability and efficiency efforts have saved nearly 40 million kilowatt-hours of electricity. For reference, that's enough to power approximately 4,000 U.S. households for a year.
In the last two years, the company has implemented projects saving 415,000 cubic meters of water annually – roughly the amount used by 1,700 households in one year. In 2020, water recycled and reused water from water reclamation programs accounted for 40% of GlobalFoundries total water use.
GlobalFoundries IPO Amid Supply Chain Crisis
The GlobalFoundries IPO is appealing to investors as interest in the semiconductor industry hits an all-time high. Chip factories have become more valuable to the economy due to supply shortages in response to the pandemic and mandated shutdowns.
We're in the middle of a global chip shortage, and demand will only continue to grow. COVID-19 impacted supply chains across nearly every industry. And some industries aren't expected to bounce back from the supply chain crisis until 2023. This could create a great opportunity for investors.
Investment U's Brian Kehm highlighted the investment opportunities within the semiconductor industry…
The global chip shortage is delaying production in many industries. With these big supply constraints for vital technologies, the U.S. government has stepped in. The shortage will persist for a while, but the government's support should help.
This is great for investors in the industry. Even with the shortage, semiconductor demand continues to climb. Some analysts project the semiconductor equipment industry will grow at a compound annual growth rate of 9% until 2025. And it should continue growing at a decent rate for many years after that.
As demand exceeds supply, the chip shortage is now predicted to continue until 2023. This could present some meaningful opportunities for the company in the future. Let's look at the company's finances for the GlobalFoundries IPO…
GlobalFoundries Financial Information
Detailed financial information can be found in the GlobalFoundries IPO prospectus, allowing you to gain more insight into the company's finances. If you're in the market for GFS stock, let's look at the details.
GlobalFoundries highlights some key information for investors. The company's statement of operations and balance sheet data are summarized as follows…
Net Revenue: The company has recorded drops in net revenue since 2018. GlobalFoundries recorded $6.2 million in net revenue for the 2018 fiscal year. In 2019, GlobalFoundries reported just $5.8 million for the year. In 2020, GlobalFoundries reported nearly $4.9 million in total revenue.
Gross Profit (Loss): GlobalFoundries has recorded gross losses every year since 2018. The company reported $450 million in gross losses for the fiscal 2018 year. Losses rose to $532 million in the 2019 fiscal year. By 2020, the company reported $713 million in gross losses. But for the six months ended June 2021, the company has recorded $330 million in gross profit.
Cash: GlobalFoundries' cash flow has decreased over the years. The company recorded $997 million in cash as of 2019. By 2020, cash went down to $908 million. The company's cash is continuing to decrease with $805 million reported as of June 2021.
Total Debt: GlobalFoundries' total debt is decreasing. The company recorded $2.7 billion in debt as of December 2019. Debt lowered to $2.3 billion by December 2020. As of June 2021, GlobalFoundries has $2.2 billion in total debt.
The company plans to use the proceeds from the offering for capital expenditures and general corporate purposes. So how much money can the GlobalFoundries IPO raise? Let's look at the filing details…
GlobalFoundries IPO Filing Details
GlobalFoundries confidentially filed for a listing in August. The company has not set terms for the offering yet. Check out this step-by-step guide to going public to learn more about the initial public offering process.
The company has not made announcements for the number of shares or price range for the GlobalFoundries IPO. Check back here for the latest updates.
GlobalFoundries plans to list its common stock on the Nasdaq exchange under the ticker symbol GFS. The offering is worth an estimated $1 billion. However, Renaissance Capital reported that this is likely a placeholder for a deal estimated to raise up to $2 billion.
According to Reuters, the terms of the public offering could value the chipmaker at around $25 billion.
Goldman Sachs, Morgan Stanley and JP Morgan are leading the offering.
For other supply chain investing opportunities, check out these semiconductor stocks to consider for your portfolio.
As always, make sure to research before you invest. IPOs can be volatile for the first few months and share prices are constantly changing. But if IPO investing interests you, check out our top recent IPOs and our IPO calendar. We update the calendar daily to give you the latest news on upcoming and filed IPOs.
If you're looking for the latest investment opportunities, consider signing up for Liberty Through Wealth. This free e-letter is full of market insights from leading experts. You'll hear from bestselling author and investment expert Alexander Green. It's one of the easiest ways to stay on top of market news out there. All you need to do is enter your email address in the box below to get started.
---
Aimee Bohn graduated from the College of Business and Economics at Towson University. Her background in marketing research helps her uncover valuable trends. Over the past year, her primary focus has been researching IPOs and other trends.