The Amplitude IPO is coming to the market. The intelligent analytics company filed to go public via direct listing. Here's the latest update…
Amplitude IPO: About the Business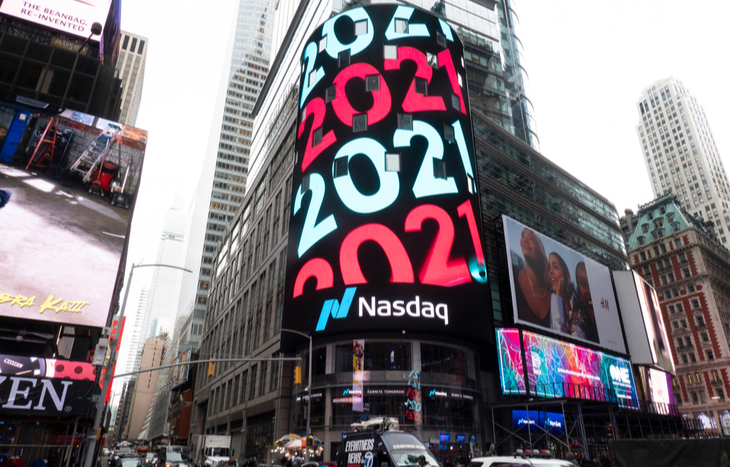 Amplitude provides digital business optimization through customer behavior analytics. The platform provides companies with product intelligence tools that help to drive business.
Using intelligent analytics, the company enables customers to optimize their products to achieve better results for their businesses. A company can see how certain features of its website or app are being used and how that could result in more revenue in the future.
Amplitude is a pioneer of digital optimization software. The company built the industry's first Digital Optimization System. It consists of three integrated solutions…
Amplitude Analytics. A product analytics solution that provides teams with fast, self-service insights into customer behavior.
Amplitude Recommend. A no-code personalization solution that can increase customer engagement by intelligently adapting digital products and campaigns to each user based on their behavior.
Amplitude Experiment. An experimentation solution helps companies deliver the most impactful product experiences to their customers with A/B tests and controlled feature releases.
The company's customers include Ford, Walmart, Square, Instacart, PayPal and Twitter. Amplitude has over 1,200 customers, including 26 of the Fortune 100.
The company has benefited from high demand during the pandemic. The push for businesses to move online makes the Amplitude IPO an intriguing prospect. Let's take a look…
COVID-19 Accelerates Demand for Digital Business
Demand for Amplitude's product spiked during the Covid-19 pandemic. Businesses were forced to go digital and engage with customers online.
In a Forbes report from May 2020, the company's tracking data spiked 44% to one trillion "customer behaviors" recorded per month. Companies can use this information to better understand their customers. CEO and Co-Founder of Amplitude, Spenser Skates, said…
The acceleration of the digital world has put digital products at the center of business. Digital products are driving how businesses operate, go to market and generate revenue. As organizations make the shift to product-led growth, they are turning to Amplitude to help drive business outcomes… We believe we are in the very early stages of a large opportunity and that we can help companies of various sizes and digital maturities build great products through data.
But the digital analytics space is occupied by industry giants like Adobe Experience Cloud and Google Analytics. So how does Amplitude compare? Let's look at the finances…
Amplitude IPO: Finances
Detailed financial information is in the Amplitude IPO prospectus, allowing you to gain more insight into the company's finances. If you're in the market for AMPL stock, let's look at the details.
Amplitude highlights some key information for investors. The company's statement of operations and balance sheet data are summarized as follows…
Revenue: The company recorded an increase in revenue. Amplitude recorded $68 million in revenue for the 2019 fiscal year. In 2020, Amplitude reported $102 million for the year – representing year-over-year growth of nearly 50%.
Gross Profit: Amplitude has recorded gross profit growth. The company recorded a gross profit of $46 million for the 2019 year. In 2020, the company recorded $72 million in gross profit for the year.
Net Income (Loss): Amplitude has reported net losses in each period since inception. For the year 2019, the company recorded a net loss of over $33 million. But for the year 2020, the company's net losses decreased to $25 million. In the S-1 filing, the company warned that losses will increase in the future…
We expect our costs and expenses to increase in future periods. In particular, we intend to continue to invest significant resources in the development of our Digital Optimization System… the development or acquisition of new products, features, and functionality, and improvements to the scalability, availability, and security of our platform," with other expenses.
Cash: Amplitude's cash flow continues to increase. The company recorded $80 million in cash as of December 2019 and $118 million in December 2020. By June 2021, Amplitude's cash had climbed to over $291 million. In less than a year, the company's cash grew over 147%.
Total Assets and Liabilities: Amplitude's total assets and total liabilities have increased. As of December 31, 2019, the company reported $113 million in total assets and $38 million in total liabilities. As of June 2021, Amplitude has over $377 million in total assets and $81 million in total liabilities.
Amplitude raised $150 million through a Series F round of private funding in June that gave the company a $4 billion valuation. But the company will not raise capital in the offering because Amplitude is going public through a direct listing. Let's take a look at the details…
Amplitude IPO: Filing Details
Amplitude is set to go public on September 28. On July 4, the company confidentially filed for a direct listing. Details for the Amplitude IPO went public on August 30.
Shares are expected to price at $35.41 per share. The company is offering 35.4 million shares of common stock.
At the $35.41 price range, Amplitude could have a market value of $4.6 billion in its stock market debut. The company filed for the Amplitude stock to trade on the Nasdaq Exchange under the ticker symbol "AMPL."
There are no underwriters on the deal. Instead, Morgan Stanley, Bank of America, Citi, KeyBanc Capital Markets, Baird, UBS Investment Bank and William Blair will serve as financial advisors.
Check out these SaaS stocks for other intelligent software investing opportunities.
As always, make sure to research before you invest. IPOs can be volatile for the first few months and share prices are constantly changing. But if IPO investing interests you, check out our top recent IPOs and our IPO calendar. We update the calendar daily to give you the latest news on upcoming and filed IPOs.
If you're looking for the latest investment opportunities, consider signing up for Liberty Through Wealth. This free e-letter is full of market insights from leading experts. You'll hear from bestselling author and investment expert Alexander Green. It's one of the easiest ways to stay on top of market news out there. All you need to do is enter your email address in the box below to get started.
---
Aimee Bohn graduated from the College of Business and Economics at Towson University. Her background in marketing research helps her uncover valuable trends. Over the past year, her primary focus has been researching IPOs and other trends.