The stock market is starting to give us some better investing opportunities. Even if the market hits new lows, the best value stocks shouldn't fall much further. And when looking at their long-term potential, they might reward investors with market-beating returns.
This list of value stocks gives investors access to a good mix of companies. They span different countries and continents. And each has a different set of risks, but also comes with huge cashflows.
Investors have beaten down these shares for different reasons. So, let's take a look at why that's the case and if investors are overreacting to short-term news? Looking at some company highlights should help put things in perspective…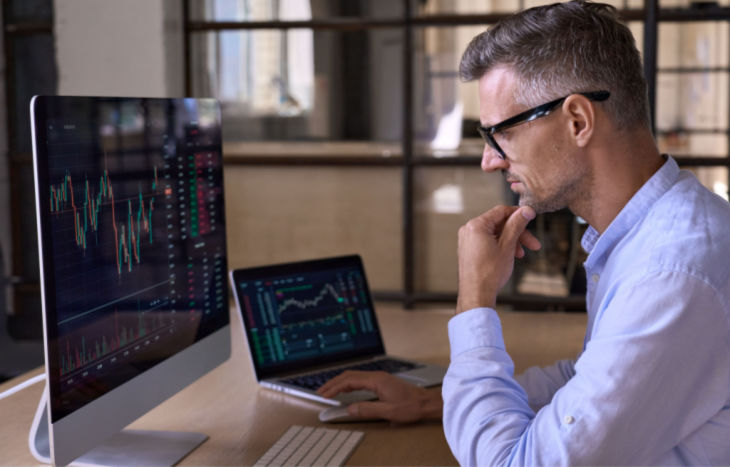 Best Value Stocks to Buy
Intel (Nasdaq: INTC)
Altria (NYSE: MO)
Meta Platforms (Nasdaq: META)
Alibaba (NYSE: BABA)
Intel
PE Ratio: 7.1
Dividend Yield: 4.4%
Up first, Intel is one of the best semiconductor companies. Over the past few years, it's lost some ground to competitors such as Advanced Micro Devices (Nasdaq: AMD). Although, Intel is more diversified and in a stronger financial position.
Intel's largest segment is its Client Computing Group. The pandemic helped push a lot of demand for these products forward. But recently, there's been a pullback. And Intel's other segments have helped pick up some of the slack. Its next largest segment is Datacenter and AI, followed by Network and Edge.
On top of that, Intel has talked about a Mobileye IPO. By taking this autonomous driving tech company public, it can free up cash for Intel's big expansion. The company is under new management with CEO Pat Gelsinger back at the company. And he's pushing to build new fab capacity.
One overlooked indicator for this value stock is that Pat Gelsinger is personally buying shares. He recently invested close to $500,000. And it's a good sign when a CEO further aligns their interest with investors.
Altria
PE Ratio: 47
Dividend Yield: 8.2%
Altria is one of the best value stocks, but it might not be for everyone. It's a tobacco company and is considered a sin stock. That might disqualify it for some portfolios. However, sin stocks have outperformed the broader market in many timeframes.
The government heavily regulates Altria and there's ongoing political risk. Although, it's a double-edged sword. Some of the same regulations also protect the company from competition.
Altria has had some blunders in recent years, like paying a steep premium for Juul. As a result, it's taken a hit on the financial side. Although, the company continues to produce steady cashflows. This has helped it continue paying bigger dividends each year.
Meta Platforms
PE Ratio: 13
Meta Platforms gets a lot of media attention thanks to Facebook and Mark Zuckerberg. Most of it is negative press. But if you take a closer look, you'll see it's easily one of the best value stocks to buy. Close to half of the world's population continue to use its free services such as Facebook, Instagram and WhatsApp.
Negative press has pushed some investors away and the share price down. Although, the company is a cashflow machine and spending heavily on future technologies. It's taking a bold bet to push into augmented reality, virtual reality and the metaverse. The company has made our list of the top VR stocks. And for now, it's losing billions of dollars each year on these efforts…
Although, the company easily has the cashflows and balance sheet to take this risk. If it plays out even half as well as expected, this should produce even larger cashflows towards the end of this decade.
Meta Platforms is trading at a discount compared to big tech. But not only that, it trades at a discount to the broader market, with a PE ratio well below the S&P 500. This helps make it one of the best value stocks to buy this year.
Alibaba
PE Ratio: 45
Alibaba is a Chinese tech giant that's somewhat comparable to Amazon. Although, this value stock has taken a big hit with a clampdown from the Chinese government. And even though there's been some recent easing, there's still plenty of geopolitical risk to consider.
Nonetheless, this foreign tech giant now trades at a steep discount. And investors might be getting a lot more bang for their buck. As China overcomes some of its short-term pressures, its middle class should continue to grow. And this leads to more sales potential for Alibaba.
Alibaba hit my radar a few years back and more recently, Charlie Munger made a big bet on the company. It's one of his largest positions with the Daily Journal Corporation (Nasdaq: DJCO). And on top of that, some other value investors have invested in and highlighted Alibaba as a value stock.
Investing in Value Stocks and Beyond
If you're looking for good deals, these are some of the best value stocks to buy. They each come with different risks, but the reward potential is high. And these companies already create products and services that billions of people use.
When it comes to investing, it's hard to track down the best opportunities. There are thousands of investments to consider and it's good to diversify. So, feel free to continue exploring our free research and check out these best investment newsletters.
---