Today we'll pick up from my recent look at energy stocks. Bloom energy stock has radically underperformed the market this year, as well as the energy sector in particular. Why is that? Today we'll take a look at Bloom Energy Co (NYSE: BE), and analyze the company's outlook moving forward.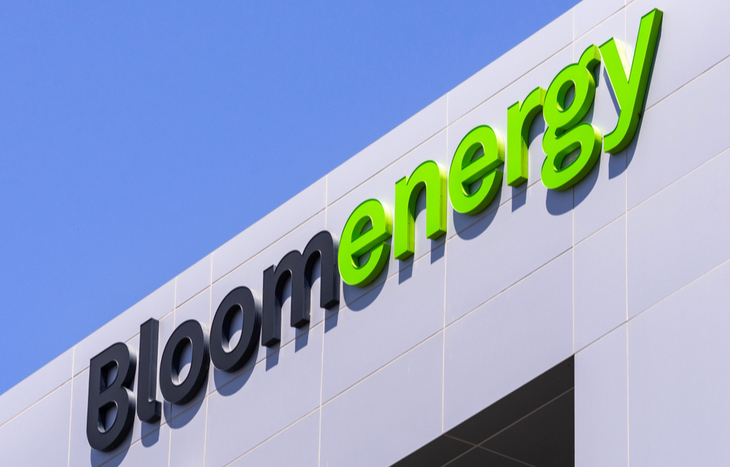 Bloom Energy Stock Background
Founded early in 2001, Bloom Energy focuses on generating power from natural gas and biogas. The company does this by manufacturing and installing their own power generators. Essentially, the company supplies fuel cells, which are marketed as a "green" alternative to power plants, to businesses.
Fundamental Analysis
Bloom Energy Co has been in business for over 21 years. There have been numerous spikes, and crashes, in energy demand in that large period of time. Yet, Bloom has yet to record a profit. Given that the company only expects revenues to grow 16%, it isn't as if they are a hyper-growth stock. Bloom has consistently increased revenues, last year bringing in just above $970 million. However, the company has failed to beat on an earnings report for over a year. Most recently, on May 5, Bloom reported a miss of over 200%.
Net losses actually increased from 2020 to 2021, going from $157.5 million to $164.4 million. However, that is still a marked improvement from the $304 million loss it reported in 2019. EBITDA losses almost doubled from 2020 to 2021, going from $27.5 million to $53.9 million.
Thus far in 2022, seven financial institutions have released update price targets for Bloom Energy stock. The price targets range from $20 to $32, with a mean of $27.3. Given that the current price is below $13, that represents a potential upside between 53.9 and 146%. Two financial institutions released price targets on May 2 and 10, respectively, and those specific price targets were $20 and $28. Essentially, even with the recent poor performance, financial institutions still have optimism regarding the future of Bloom Energy.
The biggest flaw with Bloom isn't in its financials. First, the company isn't that green, hazardous waste and CO2 emissions are massive knocks against the. Second, the company has been caught lying about company financials and prospects. Third, the energy it produces is very expensive, far more than the national average or renewable energy. There are many more points against them, which can be found in a Forbes article published two years ago.
Technical Analysis
Given that Bloom Energy stock just missed on earnings a few days ago, looking for a stock pattern would be a fruitless endeavor. In fact, given that it just hit a 52-week low yesterday, it's unclear where the support line is. Once the price action stabilizes, and the stock finds a relative floor, normal charting efforts can resume.
The current state of the oscillators and moving averages around Bloom mirror that of Docusign. With most of the moving averages being bearish, and most oscillators being neutral, there are no real signs of strength. While volume has spiked, the vast majority is selling, which is depressing the stock price even further. Until the volume normalizes, or becomes majority positive, it will stand to reason that retail sentiment remains bearish.
Overall, Bloom Energy stock has had a downright dreadful last 12 months. The stock is down over 37% over the last year, and down over 44% year-to-date. It is down over 64% over the last six months, over 21.6% over the last three, and over 47.1% over the last month. On the week the stock is down over 40%. To say that the stock has underperformed the market, and the energy sector specifically, would be a massive understatement.
Conclusions on Bloom Energy Stock
Despite strong projections from Wall Street, I see very few reasons for optimism in Bloom Energy stock. In fact, outside of general hope regarding hydrogen power, I don't see any. Honestly, given the company's poor track record with known commodities like natural gas, I don't see much reason to hope it can figure out hydrogen.
With an expensive product, which fails to be as "green" as advertised, it doesn't stand out as an energy company. Having a CEO making some questionable statements is also cause for concern. In sum, if you are looking for a good investment in energy stocks, make sure to do your due diligence and research the companies to make sure it's the right investment for you.
---