A Canoo IPO is coming to the market. On Tuesday morning, the company put out a press release announcing a merger with SPAC Hennessy Capital Acquisition Corp IV. This means Canoo stock will be available to investors.
But is Canoo a good investment? Here's what we know…
Canoo IPO: The Business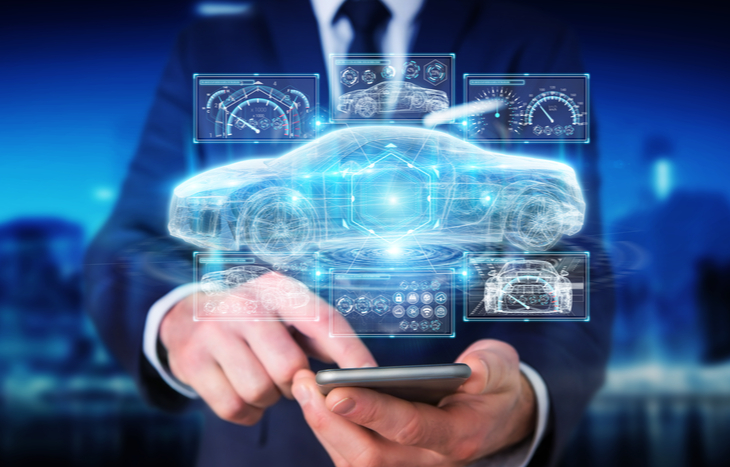 Stefan Krause and Ulrich Kranz founded Canoo in 2017 as Evelozcity. The company rebranded to Canoo in 2019 after the debut of its first vehicle in September 2018. Canoo is an electric vehicle (EV) company based in Los Angeles. Although Krause was originally CEO, he left the company in August 2019. Kranz, an auto industry veteran with over 30 years of experience with BMW, took his place.
Canoo has a unique product it uses for its EVs. The company refers to it as a "skateboard." According to the company, the skateboard houses aspects of an EV, such as battery systems and the electric drivetrain. It also features a steer-by-wire platform. The skateboard will be usable with all of Canoo's models. Unique vehicles will be created by using different cabins attached to the skateboard. This technology led to a partnership with Hyundai, who will be using it in future Kia and other hybrid and EV models.
On August 18, the startup announced Canoo stock would be coming to the market. But instead of a traditional Canoo IPO, the company is pursuing a SPAC IPO.
Canoo Stock Launches via SPAC
A special purpose acquisition company (SPAC) is also known as a blank-check company. It has no business or product. The company raises capital with an IPO in order to buy another company. In this case, Hennessy Capital Acquisition Corp. IV (Nasdaq: HCAC) is the SPAC.
In Canoo's press release, Kranz said…
"Today marks an important milestone of Canoo's effort to reinvent the development, production and go-to-market model of the electric vehicle industry. We are excited to partner with Hennessy Capital and we are energized to begin our journey through a shared passion to deliver an environmentally friendly and versatile vehicle development platform to the market."
Daniel Hennessy, chairman and CEO of Hennessy Capital, said…
"We are thrilled to partner with Canoo on their mission to reinvent urban mobility with a greener, simpler and more affordable portfolio of EV solutions. HCAC has an abiding commitment to sustainable technologies and infrastructure, and we are excited to serve as a catalyst to advance the launch of the Canoo vehicle offerings."
Canoo plans to introduce its first vehicle to the market in 2022. And the company hopes the Canoo IPO will raise the funds to make it happen. It's the fifth EV company to go public via SPAC this summer. After the success of Nikola's reverse merger with VectoIQ, other EV companies are choosing it as a way to raise capital. Other companies include Hyliion, Fisker and Lordstown Motors.
So let's look at what the sale of Canoo stock would fund.
The Canoo Lifestyle Vehicle
Canoo's first vehicle has a unique design. Because the skateboard houses the vehicle's hardware, it allows the company to utilize more space than a traditional design. And it has some interesting features.
22 windows
28-minute charge time (80%)
250-mile range
Seven seats
125 mph top speed
Thermoplastic outer skin
The vehicle also has no screens. Drivers will download the company's app on their smartphones and use it for GPS and other functions. You can find the full specs here.
Canoo also designed a B2B vehicle expected to be available in 2023. It will also use Canoo's skateboard technology. It's meant to meet demand for small, city-built, last-mile-delivery solutions. The company claims competitors aren't addressing the issue, meaning the market is open for the taking.
Lastly, Canoo plans to implement a subscription model. Fisker is also looking at flexible leasing options based on today's increase in subscription services. But Canoo's looks a little different…
"Canoo's consumer go-to-market strategy capitalizes on changing consumer preferences to deliver a month-to-month, commitment-free, subscription-based business model. With a single monthly fee and no upfront payment, Canoo members enjoy the benefits of an all-inclusive experience that, in addition to your own Canoo vehicle, includes maintenance, warranty, registration and access to insurance and vehicle charging. This go-to-market model is designed to deliver an affordable and simplified customer experience while also enhancing lifetime vehicle revenue and margin to shareholders."
It seems like Canoo has some exciting ideas. And the launch of Canoo stock can hopefully help the company move toward its goals. But if you're interested in the Canoo IPO, you want the details.
Canoo IPO: The Details
Canoo and Hennessy Capital entered a business combination agreement. It values Canoo at $2.4 billion at $10 per share. The company will get about $600 million of proceeds from a $300 million PIPE and another $300 million cash in a trust. The two companies plan to complete the merger in the fourth quarter of 2020, subject to market conditions. Canoo will list on the Nasdaq under the ticker symbol CNOO.
You can look at Canoo's investor presentation here. Furthermore, you can look at Hennessy Capital's Form 8-K here.
If you're looking for the latest investment opportunities, Investment U is the place to be. Sign up for our free e-letter below! It's full of useful tips and research from our experts. Whether you're a beginner or an experienced investor, there's something for you.
Canoo stock is exciting for investors interested in adding the EV sector to their portfolio. But with other EV companies hitting the exchange, the Canoo IPO will need to be well-timed to beat the competition.
---
Amber Deter has researched and written about initial public offerings (IPOs) over the last few years. After starting her college career studying accounting and business, Amber decided to focus on her love of writing. Now she's able to bring that experience to Investment U readers by providing in-depth research on IPO and investing opportunities.