Crypto
Three U.S. Crypto-Friendly Banks That You Can Invest In
Cryptocurrency was supposed to completely disrupt the banking industry. This is because crypto provides a service that eliminates the need for financial middlemen (AKA banks). However, it actually looks like crypto is becoming more of a value-add for modern banks instead of a replacement. By this, I mean that banks are starting to offer cryptocurrency products to attract more customers. There's a good chance that the most crypto-friendly banks will gain a competitive edge over others during the next five to ten years.
By this point, cryptocurrency is becoming too big to fail. It also has several obvious perks that are hard to ignore. For example:
Sending money instantly
Value as an investment
However, these perks are mainly only available through using decentralized tools. And, honestly, most people aren't comfortable using decentralized tools. Crypto-friendly banks have a big opportunity to bridge the gap between the crypto community and the rest of the world.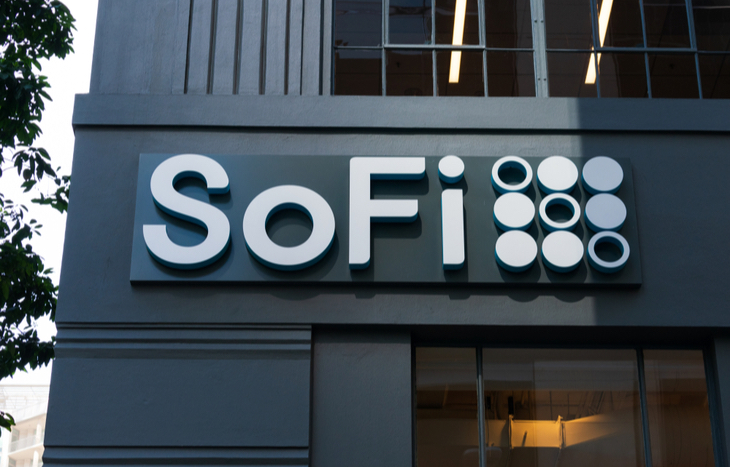 What Defines Crypto-Friendly Banks?
The world's cryptocurrencies currently have a market capitalization of $2 trillion. Despite this, most of the world's major banks are still just starting to embrace cryptocurrency. The few that do mainly offer cryptocurrency services for institutional investment managers. There are still not many consumer products available (i.e. "Bitcoin checking accounts").
Additionally, most of today's companies operate in many different industries. For example, Apple obviously makes iPhones and Macs. But, it also offers financial services like Apple Card, Pay, and Cash. In fact, in 2020 Apple Pay controlled a staggering 92% of the mobile debit market. So, is Apple a bank? Well, kind of. The same is true for some of the companies on this list.
As far as crypto-friendly banks go, we'll assume that any financial company that offers a crypto-related product/service counts. With that said, let's take a look at three crypto-friendly banks that you can invest in.
Still hesitant to invest in crypto? Check out four ways to get free crypto.
Crypto-Friendly Banks
SoFi Technologies (Nasdaq: SOFI)
SoFi Technologies is one of the newest official banks in the United States. This company has offered financial products for a while. However, it just recently received approval for a bank charter. This bank charter means that SoFi can now offer its own loans instead of relying on a partner bank. Essentially, this will instantly improve the profitability of SoFi's loans. SoFi will also now be able to offer traditional banking services like checking and savings accounts.
On top of that, SoFi already offers a robust investment platform. This platform allows users to invest in stocks, ETFs, and retirement accounts. Now, it also allows users to buy cryptocurrency.
On SoFi Invest, users can buy from 30 available cryptocurrencies. In addition to Bitcoin, SoFi users can buy coins like Ethereum, Polkadot, Dogecoin and Litecoin. This, in addition to SoFi's slew of traditional financial products, makes it one of the most crypto-friendly banks out there.
Block Inc. (NYSE: SQ)
Block Inc, formerly Square, is mainly known for its point-of-sale checkout services. However, it offers a major service that makes it one of the most crypto-friendly banks: Cash App. Cash App is a service that allows people to easily send money to each other. It also has the Cash App debit card that links to your Cash App balance and can be used as a regular debit card. On top of that, Cash App lets its users buy/sell cryptocurrency.
Cash App is turning into a major profit puppy for Block. For the full year 2021, Block reported a gross profit of $4.42 billion. Of this, $2.07 billion came from Cash App. Right now, Cash App only allows its users to buy Bitcoin. But, CEO Jack Dorsey is a vocal fan of cryptocurrency. In fact, Dorsey stepped down as CEO of Twitter to focus on Block Inc. When he did, he stated, "there is nothing more important for me to work on right now" in reference to crypto and blockchain. For this reason, there's a very good chance that Block will continue to expand its crypto offerings.
Block could also be reaching an inflection point for its payment ecosystem. Its services are starting to become so popular that merchants who don't use them will miss out on potential customers. This will encourage even more merchants to accept Square, Cash App and AfterPay (which Block recently acquired).
Keep reading for more info on crypto-friendly banks.
Ally Financial (NYSE: ALLY)
Despite being over 100 years old, Ally Financial was one of the first companies to popularize digital banking. Today it has products for auto/home loans, consumer/commercial banking, and investing. Although it doesn't directly offer crypto investing yet, it offers a range of crypto-specific funds and stocks. This includes:
Crypto trusts
Bitcoin futures
Crypto stocks: Coinbase, MicroStrategy, PayPal, etc.
Through these services, members of Ally Bank can invest in cryptocurrency.
Ally financial is also coming off a very strong 2021. Last year, it reported annual revenue of $8.67 billion and a net income of $3.06 billion. These numbers were up 39% and 182% respectively. Additionally, Ally approved $2 billion in stock repurchases. It also increased its quarterly dividend by 20% to $0.30 per share. These are all signs that things are going very well at Ally.
Interestingly though, Ally did not really discuss cryptocurrency during its most recent earnings report.
Granted, there was plenty of other good news to talk about related to its strong ​​auto finance and insurance product growth. These positive areas may have just overshadowed the company's crypto initiatives. Or, the company could just be waiting before making any bigger moves into the crypto space.
However, keep an eye on Ally Financial to be one of the most crypto-friendly banks over the coming years.
Please remember that I'm not a financial advisor and am just offering my own research and commentary. As usual, please base all investment decisions on your own due diligence. With that in mind, I hope that you've enjoyed learning about three crypto-friendly banks that you can invest in.
---