Crypto
Dogecoin Price Prediction: Is Another Rally Coming?
Investors are turning to forecast models to determine whether the current Dogecoin price prediction will come true. In fact, many experts believe this is just the beginning for the "meme cryptocurrency." Let's take a closer look at the real prospects and value of Dogecoin going forward.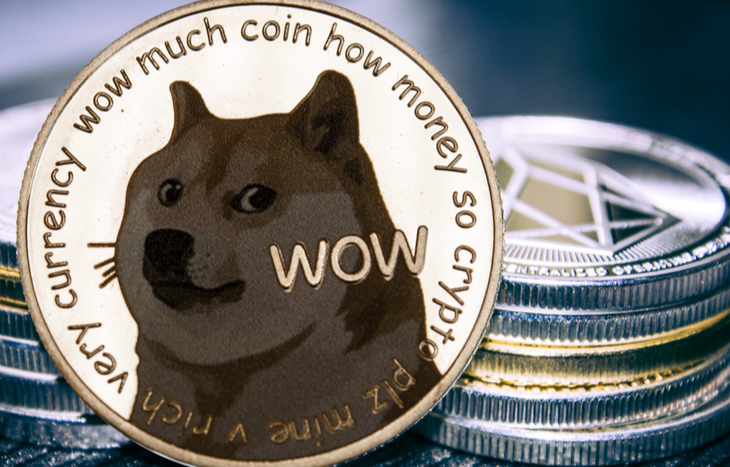 Dogecoin Price Prediction in 2021
Dogecoin's value is skyrocketing. And while it remains one of the cheapest cryptocurrencies available, it's become a real investment opportunity.
However, it's very difficult for experts to put a Dogecoin price prediction in place. This is because of a new wave of social media interest and influence.
Crypto is in the spotlight due to Bitcoin's consistent rise and the overall evolving landscape of investing. Younger people are showing more interest in investing. And this is leading to new trends and more unique investment opportunities, such as nonfungible tokens (NFTs) and a growing list of cryptocurrencies.
Some experts believe this is a digital bubble that will burst very soon. Others believe crypto is here to stay and those who join in will reap the rewards.
Dogecoin is currently trading around $0.15. That may not seem like much, but that accounts for more massive gains since its inception. Specifically, Dogecoin ended 2021 at $0.17 after finishing 2020 at $0.0057.
As you can see, an updated Dogecoin price prediction is extremely important. The popular cryptocurrency is driving a high volume of activity that is making headlines and piquing the interest of investors both new and old.
But will it remain on its current path? That is the big question…
Dogecoin History and Outlook
Dogecoin is a community-based meme currency that made its debut in 2013. In fact, it began as a complete joke. A man by the name of Jackson Palmer took the likeness of an internet meme and made a digital currency out of it.
Little did he know how far it would come. Right now, there's more than 130 billion DOGE in circulation. That makes Dogecoin one of the best-performing cryptocurrencies on the market.
It's currently the sixth-biggest digital currency in the world, with a value closing in on $50 billion. That's quite impressive for a crypto with an all-time high of $0.74. But this is where a Dogecoin price prediction comes in handy.
Most analysts expect the value of Dogecoin to rise above its all-time high in the near future. And if it does, there's a high likelihood that another rally will follow soon after.
The interest in Dogecoin is through the roof. It isn't just reaching young investors and social media influencers. Tech giant Elon Musk is an avid supporter who regularly promotes the cryptocurrency on his Twitter page. There's also a petition with more than 130,000 signatures to push Amazon to accept Dogecoin as a payment method.
As interest continues to rise, more investors will begin to consider Dogecoin's potential as an investment. Therefore, it looks like Dogecoin is here to not only stay but also make a major impact as one of the most prominent digital currencies available.
How to Invest in Dogecoin
It's important to learn more about the various cryptocurrency exchanges before making a Dogecoin price prediction. And here at Investment U, we have done extensive research on some of the most popular and reputable exchanges. For example, you may want to consider…
Coinbase
Robinhood
Changelly
Kraken
Bittrex.
Each of these exchanges comes with its own set of fees and guidelines. Coinbase (Nasdaq: COIN), which just went public, is the most popular choice along with Robinhood.
Coinbase provides an intuitive application that is designed specifically for cryptocurrency investing. It's also become a market hit that is trading for close to $200 after the Coinbase IPO.
Investing in Cryptocurrencies
Bitcoin has become the poster child for cryptocurrencies. But there's real potential in a wide variety of crypto investments. For example, you may want to consider other digital currencies, such as Elongate, Binance Coin or Ethereum.
You may not want to miss out on the potential of Dogecoin while it continues to heat up. The current Dogecoin price prediction favors an upward trajectory and all-time highs.
---
Corey Mann is the Content Manager of Investment U. He has more than 10 years of experience as a journalist and content creator. Since 2012, Corey's work has been featured in major publications such as The Virginian-Pilot, The Washington Post, CNN, MSNBC and more. When Corey isn't focusing on Investment U, he enjoys traveling with his wife, going to Yankees games and spending time with his family.