Crypto
Ethereum Price Forecast Following Crypto Uncertainty
The current Ethereum price forecast suggests a volatile road ahead. However, Ethereum is the second-largest cryptocurrency in the world, behind Bitcoin. But the recent crypto uncertainty has led to volatility within the market and throughout the crypto community.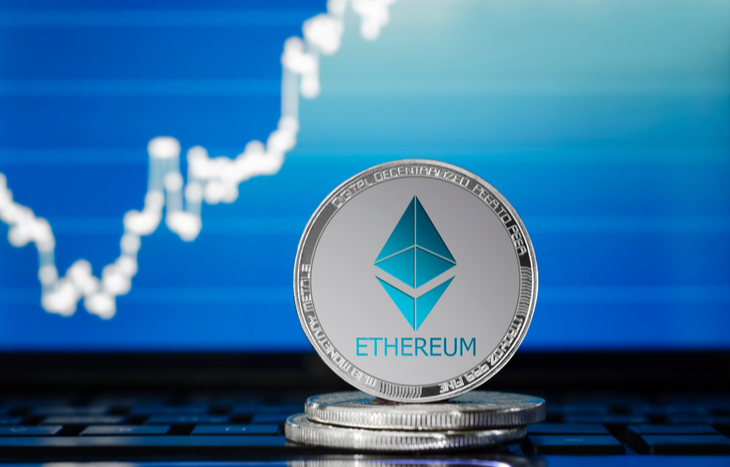 Ethereum Price Forecast and History
Bitcoin is the face and star of the cryptocurrency boom that made headlines in 2020 and exploded in 2021. There's no debating that. Yet, Ethereum has quickly found its way into the spotlight. And it's no surprise.
Ethereum works in similar ways to Bitcoin. Just like Bitcoin, Ethereum has its own blockchain with a global network.
Ethereum operates as a software platform that enables decentralized applications to be built and run without third-party interference or potential fraud. Furthermore, this entire platform runs by way of the Ethereum token. And that is why this cryptocurrency is so sought after by investors and developers alike.
The Ethereum price forecast has steadily risen since its initial release in 2015. But it's taken on a life of its own due to the recent crypto uncertainty and the resulting loss of value.
Nevertheless, Ethereum has as much power as any token on the market outside of Bitcoin. It's currently trading around $2,700 despite a difficult start to 2022. However, you must consider the massive hit the entire crypto market is undertaking at the current moment.
Ethereum's all-time high is $4,865.57. This alone gives investors a true look at the potential of altcoins. But it didn't last long. Government crackdowns and market uncertainty led to a dip that put the market into a tailspin. And no one was safe from the fallout.
Bitcoin took a major hit. As did other popular coins like Tether, Litecoin and Dogecoin. Ethereum felt the effects as well.
This is why the current Ethereum price forecast is up for debate. Many analysts believe the slide will continue throughout the summer. Others see a resurgence coming that will push the price higher than precrash highs.
Can the Crypto Market Recover?
The crypto crash in May was followed by a volatile June. This led to more uncertainty and damaging headlines throughout the investing world. And it seems like the hits keep on coming.
The Federal Reserve flagged digital assets for the very first time in its semi-annual Monetary Policy Report to Congress on July 9, 2021. The report notes that the "surge in the prices of a variety of crypto assets also reflects in part increased risk appetite."
Risk appetite is the level of risk you are willing to take on. And, in this case, investors are willing to take on more risk because of the huge crypto spikes from before the crash.
Now the question becomes this: Were these massive gains an anomaly? A social-media-fueled frenzy? Or possibly a sign of the potential of the cryptocurrency market as a whole? And how will this affect the Ethereum price forecast going forward?
It's clear that investors are still willing to put a chunk of their portfolios into cryptocurrencies despite the crash. While some analysts and experts remain in doubt, the crypto community believes it's only a matter of time before Bitcoin and Ethereum regain momentum.
Investing in Ethereum
As I mentioned above, Ethereum remains the second-largest cryptocurrency in the world. The crypto crash wasn't good for anyone, but Ethereum has staying power and a market cap of more than $300 billion. It's not going anywhere. And neither is its support from public influencers and investors across the nation.
To stay up to date with the latest Ethereum news and crypto trends, you may want to watch popular figures and politicians within the market. For example, Elon Musk regularly makes headlines for his opinions of cryptocurrency and the Biden administration is working to provide more clarity on America's stance when it comes to digital currencies.
The crypto market has ruled the headlines of major publications and will continue to do so. Therefore, you may want to keep a close eye on the Ethereum price forecast if you are considering this popular cryptocurrency as an investment.
---
Corey Mann is the Content Manager of Investment U. He has more than 10 years of experience as a journalist and content creator. Since 2012, Corey's work has been featured in major publications such as The Virginian-Pilot, The Washington Post, CNN, MSNBC and more. When Corey isn't focusing on Investment U, he enjoys traveling with his wife, going to Yankees games and spending time with his family.