Fertilizer stocks are rising. Why? It's kind of a strange thing to see go up. The answer is oil. Oil is used to make fertilizer. So, high oil prices also make fertilizer more expensive. And now, many companies around the world, including the U.S., are boycotting Russian oil. So, the U.S. is tapping its own reserves, which is driving up the price even higher. That means it isn't unrealistic to assume fertilizer will also continue to rise. Which of course will affect fertilizer stocks, too.
Here are some fertilizer stocks that have the potential to continue rising in the future.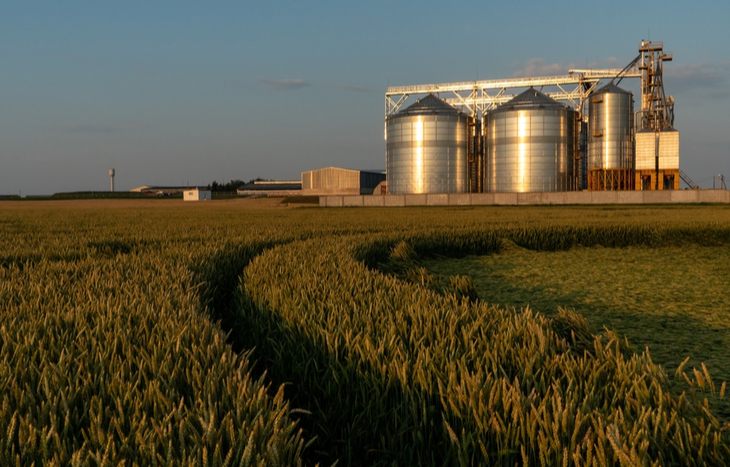 Fertilizer Stocks to Buy
CVR Partners, LP (NYSE: UAN)
ICL Group Ltd. (NYSE: ICL)
Compass Minerals International, Inc. (NYSE: CMP)
Scotts Miracle-Gro Company (NYSE: SMG)
CF Industries Holdings, Inc. (NYSE: CF)
Nutrien Ltd. (NYSE: NTR)
Intrepid Potash (NYSE: IPI)
Best Fertilizer Stocks
No. 7 CVR Partners, LP
This United States-based fertilizer stock has been seeing high run-ups. And that's reflected in its most recent profit margin, up 847% year-over-year (YOY). As well as its high dividend yield of over 18%. On the company website, it boasts that it is 'America's only petroleum coke based nitrogen fertilizer producer.' And this is a great advantage. Because investors are looking for companies that are using petroleum. That's the main ingredient driving up the prices of fertilizer and their stocks.
No. 6 ICL Group Ltd.
ICL is a fertilizer stock that works to produce minerals for related markets. Specifically, food, industrial and agricultural. Recently, they passed the milestone of 30 years as a public company trading on a stock exchange. And that's something to be proud of. Considering most companies don't make it past ten years.
The company has a focus on making sure that social issues are getting attention, too. And such issues addressed are clean and affordable energy and a world where there is no hunger. They even strive for innovation and infrastructure.
And its stock has stayed relatively steady despite recent market volatility. It's actually up just under 3% so far this year.
No. 5 Compass Minerals International, Inc.
This fertilizer stock produces several different minerals to help plants grow. It operates on a global scale with mines in North America and the United Kingdom. In addition to operations in South America, which provides strong geographic diversification.
The company has a strong focus on making itself better. But also, making the world around them better. It aims to use its power to build a strong foundation for generations in the future.
It's also now a partner with Sporting Kansas City. So, it will be advertised on jerseys for the Major League Soccer Club. It's obvious the company is searching for advertising and promotion opportunities to help build better brand awareness.
No. 4 Scotts Miracle-Gro Company
Scotts started as a lawn company in 1868. It's very old, with lots of good history of success behind it. Plus, it offers a wide variety of products. So, it's less likely for them to be greatly affected by one industry or another. And fertilizer is just one of the many products the company offers. It also owns dozens of brands in various sectors of its business. Some of the main sectors include pesticides, weed control, gardening and lawn care.
It posted revenue of $1.19 billion in Q2 2022, with a net loss of $443.9 million. These numbers are both down YOY, but with continually high oil prices the company could rebound in the coming quarters.
No. 3 CF Industries Holdings, Inc.
This fertilizer stock keeps gaining more momentum as the months go on. And, it's a large producer of ammonia-based fertilizers. Including, urea and ammonium nitrate.
The company has committed to strong environmental and social governance (ESG) promises. It's aiming for net-zero carbon emissions by 2050. Which is well in line with its mission to, "provide clean energy to feed and the fuel the world sustainably."
The company does a great job of informing. Specifically, why materials we have now are best-equipped to help green initiatives. Plus, addressing key issues on their website to help keep everyone on the same page. This is definitely one of the best fertilizer stocks to invest in for the environmentally-conscious investor.
No. 2 Nutrien Ltd.
Canada was likely to show up on this list. Nutrien is a Canadian company that is also the largest potash producer in the world. And it's the third largest producer of nitrogen fertilizer. This fertilizer stock is very open and honest about its cash flow and other financials.
Recently, it's seen results better than ever before. In Q2 2022 it posted $14.3 billion in revenue, which is up just under 50% YOY. In this same quarter is also posted a net income of $3.6 billion, which is up an impressive 224% YOY. This is on top of consistent YOY growth in the past three quarters as well.
Its stock is up around 20% this year, which is especially impressive given the market volatility. But if the company can keep up the consistent growth, it will certainly remain an interesting fertilizer stock to watch.
Fertilizer Stocks No. 1 Intrepid Potash
Intrepid Potash is a fertilizer stock that specializes in providing potash. It also offers salt and fluids for other farming purposes such as animal feed. The company owns three mines, and all of them are in the United States. Something else interesting and valuable: it sits on one of the globe's biggest langbeinite reserves. This mineral is not found in many places on Earth. Plus, it's popular all around the world as a natural fertilizer.
In 2020, Intrepid's east mine received the "Sentinels of Safety Award." One of the great features of this fertilizer stock is that it has its own oil mines. So, the company likely uses its own oil to make fertilizer. And that, in turn, would cut down the costs passed on to the customers.
Final Thoughts on Fertilizer Stocks
Although oil prices are slowly coming down, they're still pretty high in the meantime. And these fertilizer stocks should be well positioned to benefit from these high prices. But as per usual, make sure to base all investment decisions on your own research and personal risk tolerance. Remember, past performance does not guarantee future results.
---