We are only a few days into the new year, and social media stocks are at it again. The latest startup, Gettr (GETTR), is getting all the attention with high-profile podcaster Joe Rogan joining. But is GETTR stock worth looking into?
The social media platform is commonly compared to Twitter (NYSE: TWTR) with similar style and functions. The app features a follower-type style where users post ideas and gain followers.
However, GETTR is promoting the idea of free speech while rejecting censorship. The move comes as Twitter is under fire as the social media giant attempts to censor certain information. In particular, the permanent suspension of former President Donald Trump created a stir among investors and activists alike.
As a result, several social media startups popped up vowing to allow free speech. Most notably, apps like Rumble (Nasdaq: CFVI) started gathering millions of users with heavy media coverage.
Having said that, keep reading to learn more about GETTR stock and what to expect from the platform.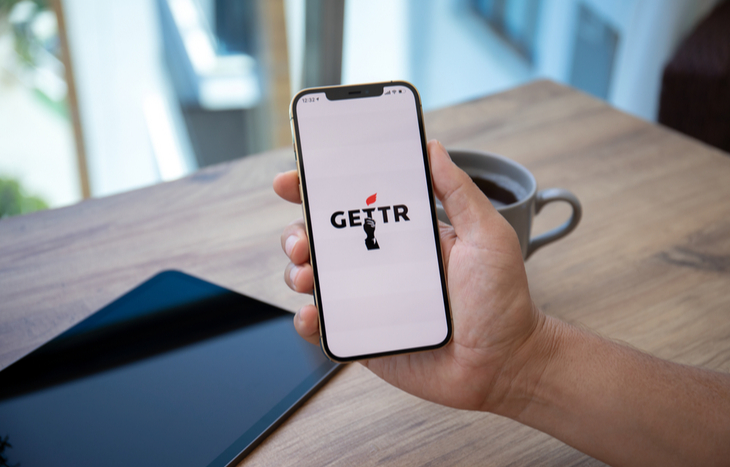 A Briefing on GETTR
On GETTR's website, the platform promotes itself as "a brand new social media platform." Being "founded on the principles of free speech" and "rejecting political censorship."
From the post, you can tell GETTR aims at big tech companies like Twitter and Facebook. The app is relatively new. However, it's gaining followers looking for an escape from big tech.
The app features 777 max character posts and Livestream capabilities. Not only that, but users can import their content from Twitter to make the transition easier.
Former President Trump spokesperson Jason Miller is leading the platform. Despite the relation with Trump, it is yet to be said if the former president will join the app or not.
On the other hand, several notable figures use the platform. This includes politicians and journalists. So far, reports are showing GETTR is growing. But, technical difficulties are limiting the app's abilities.
Since launching last summer, GETTR reportedly has over 4 million users. Yet compared to big social media sites like Twitter, it still has a long way to go.
Why Is GETTR Stock Trending
The biggest news around GETTR is the popular podcaster, Joe Rogan, joining the free speech app. On Rogan's Twitter, he posted his new profile, with the caption "Join me on GETTR."
Following the post, GETTR announced over 700,000 people joining the app, pushing the total to over 4 million. The company even went as far as calling it the "Joe Rogan Wave" and a "massive migration" from tech giants.
Moreover, CEO Jason Miller said, "GTTR's momentum has been consistently building," and the users moving over "represents a significant turning of the tide." Before adding, "The clear message has been sent to Silicon Valley."
The move comes as social media giants continue enforcing their policies. For example, Twitter suspended Representative Marjorie Taylor Greene last week, citing she violated the platform's misinformation policies. And YouTube also took down one of Joe Rogan's interviews with vaccine scientist Dr. Robert Malone. So, the move shouldn't come as that much of a surprise.
At the same time, a new report from Business Insider detail Rogan claiming the app falsely boosted his following count. Even more, he went as far as saying, "it's not real."
How to Buy GETTR Stock
GETTR is currently a private company meaning shares are unavailable on any exchanges. Unlike public companies, retail investors cannot invest in GETTR stock at the moment.
Even though there's speculation the company will list its shares for public investing, nothing is set in stone yet. With the excitement around other "free speech" stocks this past year, it wouldn't be a surprise to see GETTR stock available to invest in soon.
But, until then, investors will have to wait for the company to make that decision. If you are looking for another free speech social media stock available to invest in, check out CFVI stock. The SPAC merged with the video-sharing app Rumble, also promoting a neutral sharing environment.
What to Expect From GETTR
Seeing that we had a record year last year in the IPO market, I believe GETTR will list shares at some point. We could see GETTR stock become publicly traded in a few different scenarios.
First, it can go public via a SPAC. If a blank check company merges, it can help GETTR raise funds to fuel growth.
On the other hand, the social media company could also hold a traditional IPO. In that case, they could also raise funds, but it's generally the more expensive route. Nonetheless, with many tech stocks selling off, they might be waiting for calmer conditions.
That said, keep GETTR stock on your watchlists because if it does come to market, expect there to be a lot of eyes on it.
---