Since October, TWTR stock is down over 27% despite the S&P 500 hitting new all-time highs. Although several popular growth stocks are selling off, Twitter's latest downfall is the latest in a series of disappointments for investors.
The big news surrounding Twitter (NYSE: TWTR) right now is CEO Jack Dorsey stepping down. The company announced at the end of November that founder and longtime leader of the social media empire will step down from his position immediately.
Jack is being replaced by Parag Agrawal, a longtime Twitter employee, and Chief Technology Officer since 2017. The news doesn't come as much surprise as investors have been calling for his replacement for years now with TWTR stock underperforming.
At the same time, the company's latest controversy is getting it into hot water yet again with investors. Can Twitter overcome the odds and bounce back in 2022?
Keep reading to learn why TWTR stock is down and what new leadership is doing to change it.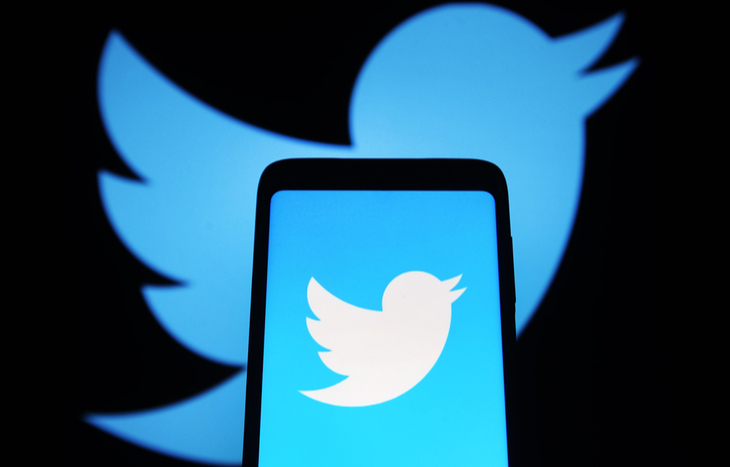 Why TWTR Stock Is Underperforming
Even though social media usage is at an all-time high, investors seemingly avoid Twitter. Having said that, new research from Cloudflare shows viral app TikTok is now the most popular site. Even more, the social media app edged out longtime leader, Google (Nasdaq: GOOG), and rival Facebook (Nasdaq: META) to top the list.
The pandemic pushed people online, and as a result, video consumption increased significantly. In fact, according to one study, 96% of participants noted increased video watching.
With this in mind, Twitter is a clear lagger when it comes to short-form videos. Rivals Facebook, Snapchat and Pinterest are transitioning into the video space with some success. Meanwhile, you can share videos on Twitter, but the app lacks features that make it worthwhile.
At the same time, the app has its fair share of controversy with the content shared on the platform. It first started with former President Trump being permanently banned from the platform.
Then, more recently, the app decided its suspending Majorie Taylor, GOP Rep from Georgia. The move comes as Twitter flagged one of the Taylors tweets for misleading information relating to Covid19 deaths.
More importantly, the downfall in TWTR stock accelerated after a disappointing third-quarter earnings report in October.
Disappointing Q3 Earnings
Despite big tailwinds from the pandemic pushing TWTR stock higher throughout 2020 and into early 2021, it's been disappointing ever since. And especially after the company's latest earnings report dropped.
If you skim the report, it seems like a solid business.
Revenue rose 37% from 2020 to reach $1.28 billion.
Twitter's ad business continues expanding with 41% YOY growth.
Monetizable daily average users (mDAU) reached 211 million, up 13% YOY.
But the devil is in the details. Twitter's expenses grew significantly in the quarter leading to a net loss of $537 million.
What's more, the huge increase in costs is due to +30% employee growth in 2021. Not only that, but the company also paid executives more with stock-based compensation, up 42% YOY to $164 million or 13% of total revenue. The hiring spree is causing Twitter's expenses to outpace its income.
On the other hand, the company's ad business is pushing revenue higher with 41% yearly growth. The company is seeing higher demand for ads, with consumers spending more time online.
Twitter's Fundamentals
Despite the disappointing earnings report, Twitter is still expecting to continue its growth. Before Jack's departure, he said on the company's earnings, "We continue to expect total revenue to grow faster than expenses in 2021, and we expect to continue our investment posture as we enter next year."
Furthermore, the company continues to expand globally, which presents a big opportunity to continue its ad momentum.
Twitter is currently worth 36.43 billion compared to June when its market cap reached over 54 billion. More importantly, when looking at EV/Revenue, TWTR stock is much cheaper than earlier in the year (7.18 vs. 46).
At the same time, many social media stocks are falling recently, with Facebook leading the group higher. Although Twitter lags behind Snapchat (NYSE: SNAP), it's still ahead of Pinterest (NYSE: PINS).
Additionally, the company's recent sale of its mobile ad platform, MoPub, will cause a slight dip in earnings. In Twitter's recent Letter to Shareholders, the company is expecting revenue loss between $200 and $250 million.
Besides this loss, Twitter is in a strong place fundamentally. The social media company's balance sheet is a strength with a solid cash position and low debt. If the company can get its headcount under control while still growing, TWTR stock could become the stock everyone wants it to be.
On top of this, with new CEO Parag Agrawal now holding the reigns, Twitter might have it in them. Before taking over as CTO in 2017, Parag was initially hired by Twitter as an Ads Engineer.
Can TWTR Stock Bounce Back
As you can see, Twitter is at a defining moment in the company's history. With Jack Dorsey out and Parag now leading the charge, can TWTR stock bounce back to all-time high territory?
With social media playing an ever-increasing role in our lives, Twitter has the chance of capturing a fair share of the market. But, with increasing competition and a threat to innovation, the company will need to do more to continue staying relevant.
The growth in ad revenue is a good starting point. If the company can continue attracting ad buyers with more users, it will find itself in a favorable position.
But if the market sees better value elsewhere, they will chase it. Facebook leads the way into the Metaverse, and Snapchat seems to have the picture market, so where does that leave Twitter?
The company needs to stay competitive to retain its users and attract investors. So far, it's been Twitter's inconsistency holding them back.
Nonetheless, the company has also shown it has what it takes to turn a profit. If Parag can get them on a consistent path, TWTR stock should get back on track.
---