Crypto
Golden Cross: Why This Is Huge Bullish News for Crypto
This is it. The moment Bitcoin bulls have been waiting for. The king of cryptos just made a "golden cross" – perhaps the most bullish chart pattern of them all.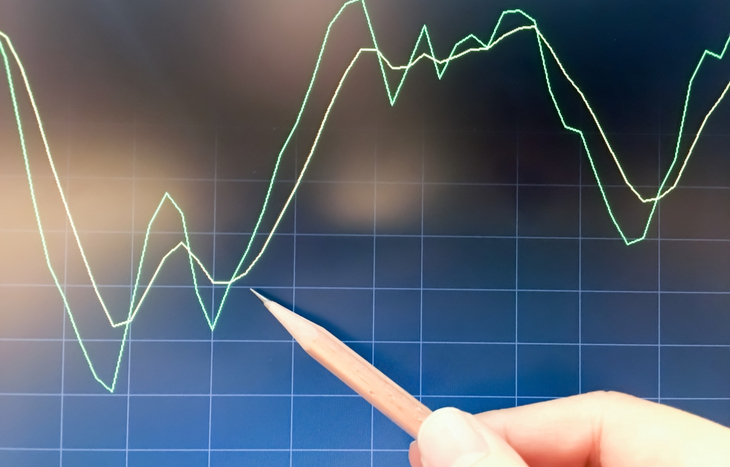 The last two times this happened, the coin's price soared by five times on the first run and by three times on the second. And folks got rich. If you've been on the fence about buying crypto, this is the signal you've been waiting for. It's essentially the opposite of the "death cross" pattern that sent crypto prices tumbling.
The headlines lit up this week after the formation appeared in the charts.
"BTC golden cross achieved! A bullish indicator and all-around great news for bulls!" one proclaimed.
"Bitcoin bull run expected as 'exhausted' bears sell at a loss," another read.
But India's Economic Times summed it up best… "Bitcoin on verge of eighth golden cross, portending run to new high," it declared.
Crypto's Golden Cross: Bitcoin to $1,000,000?
With previous crossovers leading to 3X and 5X returns, does this mean the calls for $100,000 Bitcoin by the end of the year are back on the table? Famed crypto bull Cathie Wood sure thinks so. She's calling for a $500,000 price tag in just five years.
This week's chart formation suggests that the market backs her math. Because again, this is only the eighth time this has happened in Bitcoin's history – a short history that has seen the icon go from just a few cents to highs of more than $60,000 per coin.
Each golden cross – which is a chart pattern formed when an asset's 50-day moving average crosses above its 200-day average – notches another big long-term move for the digital currency. In other words, as pundits celebrate this week's move, it marks the start of another chapter in this economy-jolting story.
But here's the thing…
This is not about just Bitcoin. Scanning the markets, we see several other coins that have just went through similar golden crosses. And these are coins with even more explosive potential.
That's the thing with all of this. Bitcoin may set the direction, but it doesn't set the speed.
Good, Better… BEST
In the stock market world, we use the simple idea of "beta" to compare an individual stock's relationship to the overall market.
If a stock has a beta of 2, it tends to move twice as far as the S&P 500 does. So, if the market is up 1% in a day, the stock would likely be up 2%. A beta of 2, by the way, is quite high and means the stock is very volatile.
In the crypto world, we tend to use Bitcoin – for obvious reasons – as the base metric. Like the S&P 500, it serves as a general barometer… the benchmark to beat.
Unlike beating the S&P 500, though, beating Bitcoin isn't all that hard any more. And it doesn't require additional volatility in the form of a higher beta.
Looking back through some of the market's biggest winners, we see many cases where low-beta cryptos have easily beaten the 60-day return of Bitcoin by 2, 3 or even 5 times… especially after a bullish setup like the golden cross we're seeing now.
Our advice is simple. Now looks like an excellent time to invest.
However, it's worth mentioning that Bitcoin might set the tone… But it's the smaller, lesser-known coins that we believe will see the biggest share of the gains.
That's why we're looking to next generation cryptocurrencies for the biggest share of the gains. To get more details on the coins we're looking at check out our latest video here. It's a magical market. After that, we sit back and watch as this latest golden cross does its work.
And if you'd like to sign up for my free e-letter, Manward Financial Digest, simply enter your email address in the box below.
---
Andy Snyder is the founder of Manward Press. An American author, investor and serial entrepreneur, Andy cut his teeth at an esteemed financial firm with nearly $100 billion in assets under management. In the years that have followed, he's become sought after for his outspoken market commentary.
Andy and his ideas have been featured on Fox News, on countless radio stations, and in numerous print and online outlets. He's been a keynote speaker and panelist at events all over the world – from four-star ballrooms to Capitol hearing rooms – and has rubbed shoulders with lawmakers, lobbyists and Washington insiders. He's had lunch with John McCain… fished with America's largest landowner… and even appeared on the Christmas card of one of Hollywood's top producers.
Today, Andy's dissident thoughts on life, Liberty and investing can be found in his popular e-letter, Manward Financial Digest, as well as in the pages of Manward Letter. He also is at the helms of the award-winning VIP Trading Research Services Alpha Money Flow and Venture Fortunes. Andy resides on 40 bucolic acres in rural Pennsylvania with his wife, children and a steadily growing flock of sheep.