Crypto
When Will Crypto Rebound? It May Have Already Started
The crypto markets can't seem to make up their mind of late. As soon as they get a little momentum, things stall… or worse. Negative sentiment increased when Bitcoin traded below a "death cross" chart pattern. That led to two important questions: Why is crypto crashing? And when will crypto rebound?
Answering the first question is simple. You can click on the link above for the details. But the long and short of it is that crypto markets respond hastily to headlines. And to be fair, there have been a lot of headlines to scare off investors of late. It's no surprise some investors have been selling off their crypto stakes. It's also not surprising that investors are wondering, "When will crypto rebound?" Assuming that it will, that is.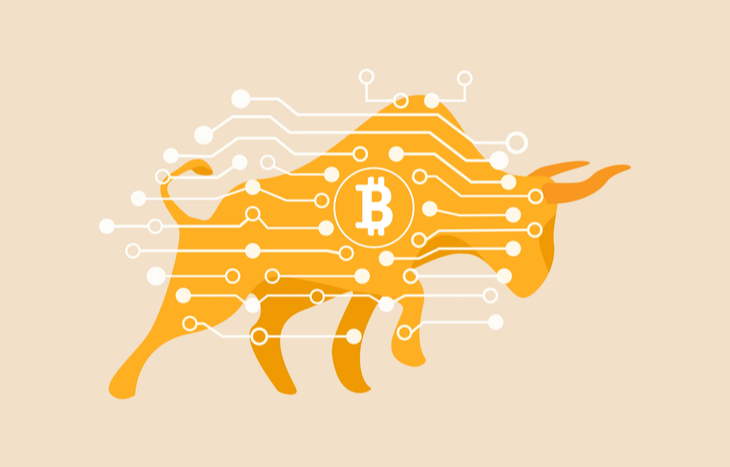 First and foremost, the death knell has not yet been rung for crypto. It's not going away. And it will most certainly rebound. To what extent remains to be seen. But it's not impossible to make an educated guess. (More on that below.)
Most governments don't like cryptocurrencies. There are many examples of that. China doesn't want the competition to its digital yuan. India is in a similar boat. And the Securities and Exchange Commission in the U.S. isn't exactly crazy about them. But they aren't just going to disappear. In fact, their popularity has only begun to grow. We're in the midst of an accidental study that someone will base their crypto college thesis on years from now. And that alone should help crypto "hodlers" ("hodl" stands for "hold on for dear life") rest assured. But if you need a little more reassurance, it's coming…
When Will Crypto Rebound? When Hasn't It?
Bitcoin's 50-day moving average recently fell below its 200-day moving average. This is the "death cross" chart pattern that alarmed a lot of technical traders. And there's good reason for their alarm. Historically, the death cross has been a reliable predictor of a bear market. It foreshadowed the 1929 stock market crash. It foretold the 1974 and 2008 stock market crashes as well. But crypto markets aren't the same as traditional security markets.
In fact, Bitcoin has been down this road before. The last time a death cross pattern appeared was in March 2020. In a matter of two months, Bitcoin completely turned around and formed a "golden cross" chart pattern. This is the reversal of the death cross pattern. And from there, Bitcoin's valuation proceeded to go on a historic run to its all-time high. And it could be poised to do the same in the coming months.
So when will crypto rebound? The key metric to keep an eye on here is Bitcoin's 200-day moving average. The big reason the 50-day average fell below the 200-day one is that the 200-day average has been on a steady incline. As long as this continues, there isn't much to worry about. And it could indicate another massive spike in value is coming… much like we saw in 2020.
If this proves to be the case, the big dip in the crypto markets will just be another example of the well-documented volatility of this relatively new asset class… And eventually, we'll most likely see that China's crypto crackdown won't have the long-term effects on the markets that it is anticipating.
The Bottom Line on Crypto's Rebound
Bitcoin acts as the bellwether for the crypto markets as a whole, which makes sense. It's not only the original cryptocurrency but also far and away the largest in terms of market cap. And it's the crypto that has garnered the most attention from investment banks like Morgan Stanley and from hedge funds. So with drops in Bitcoin's value come drops in the crypto market as a whole. And for the most part, it works in reverse too. A rising tide in Bitcoin lifts all crypto boats.
If you're wondering, "When will crypto rebound?" just keep a close eye on that 200-day moving average. If it begins to trail off, it could be a sign of bad things to come. But if it continues to go up as analysts predict, the crypto markets as a whole could be in for a heckuva boom.
When Bitcoin began its last run in 2020, it was around $6,000 a coin. And it rocketed all the way to $63,000. Now it's trading at more than $30,000. If history repeats itself, a whole lot of crypto investors could be about to become very rich. In other words, we may already be in the midst of a major rebound.
If you're looking for the altcoins in the best position to swell in value along with Bitcoin, we suggest signing up for Manward Financial Press. In it, Andy Snyder shares with readers the altcoins with the most potential upside by measuring trading volume and cash flow. In a market dictated by supply and demand, these are key indicators for predicting which way prices are headed. To sign up, just enter your email address in the box below and get ready to start trading.
---
Matthew Makowski is a senior research analyst and writer at Investment U. He has been studying and writing about the markets for 20 years. Equally comfortable identifying value stocks as he is discounts in the crypto markets, Matthew began mining Bitcoin in 2011 and has since honed his focus on the cryptocurrency markets as a whole. He is a graduate of Rutgers University and lives in Colorado with his dogs Dorito and Pretzel.