Crypto
Why Next Generation Cryptocurrencies Deserve Your Attention
The old guard of the crypto world took it on the chin this week. And yet they still don't have that much room until they return to all-time highs. But on the other hand, next generation cryptocurrencies have a lot more room to run.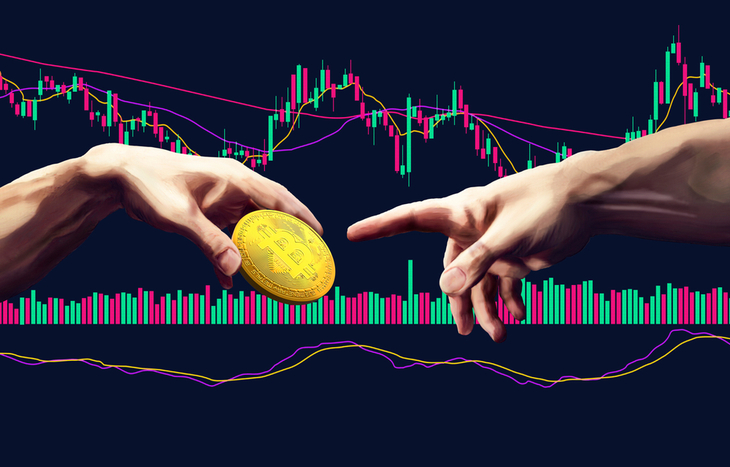 Bitcoin is currently trading at roughly 30% below its all-time high. And Ethereum is around 25% below its high. Even those that are bullish on these two stalwarts of the crypto-sphere would be perfectly content to see them simply rebound back to old highs.
While this would be great news for the loyalists, that would pale in comparison to the performance of next generation cryptocurrencies.
Here's the thing… crypto markets have been a roller coaster ride. Case in point, within a couple hours of publishing this crypto research, Bitcoin and Ethereum shed about 10% of their value. Bitcoin in particular handily broke through the $50,000 resistance point it had been struggling with. And Ethereum was near its all-time high. This alongside the news that El Salvador made Bitcoin legal tender, the bullish sentiment was high. But then some big players decided to "sell the news" and cash in. And that sent prices tumbling. These swings can partially be expected. But in all honesty, 10% here, 10% there really isn't all that big a deal any more.
You see, these crypto titans are still trading at high valuations. So, while a $5,000 dip in Bitcoin's price can seem like a catastrophe. It's really not that big a deal in the grand scheme of things. And that goes both ways…
Next Generation Cryptocurrencies Have More Room to Grow
Even the most bullish of crypto bulls are talking about Bitcoin hitting a $140,000 valuation in the long term. How long? Nobody's really sure. But best-case-scenario, that's probably years away. However, the next generation of utilitarian cryptocurrencies that are hitting the market can triple in value in the blink of an eye.
Take Cardano for instance. While Bitcoin was generating headlines due to a 25% spike in value, Cardano was up more than 130%. It's why we deemed it one of 10 best cryptos to consider investing in. Meanwhile, if you jumped on the Solana bandwagon back in January when we reported on it, you'd be up a respectable 270%.
But what's most important to note is this isn't a new trend. Over the past decade, Bitcoin has rarely been among the 10 best-performing cryptos in any given year. It's attracted the most money. But its gargantuan size has kept it from providing the sorts of outsized returns investors have come to expect from crypto.
Last year, for example, Bitcoin gained 275%. But the prize for the biggest full-year gain actually went to a crypto many have never heard of: AAVE, which soared 9,500%. Those are the types of gains we can anticipate from next generation cryptocurrencies.
Why the Next Generation Should Be Better
About 46 million Americans have a stake in Bitcoin these days. And that number is expected to continue growing. And keep in mind, that's just in the U.S. and a growing user base is good. That can steadily increase value. It should also reduce volatility in the long-run. But that also means it's not one of the greatest opportunities out there. For this, we'll need to keep an eye on the next generation cryptocurrencies.
As the original crypto, Bitcoin has a certain cachet. But within a couple years of its launch, the underlying technology of its blockchain was already being improved upon. Fast-forward a decade or more, and we can expect some monumental improvements.
In some ways, Bitcoin is a little like the AOL search engine. It was the first. And for a long time, it ruled the roost. Then came Yahoo. At the time it came out, Yahoo was the crème de la crème. "How could things possibly get any better," we thought. Then of course came Google. Since it came onto the scene, it has absolutely dominated folks' internet experience.
Just as Yahoo improved upon AOL, Ethereum improved upon Bitcoin. Ethereum is more than just a digital currency. It's a key player in DeFi, peer-to-peer platforms. It's where the majority of the NFT marketplace resides. It's used for smart contract application. And it's used to store third-party data for application.
And in much the same way that Ethereum improved upon Bitcoin, we expect one of the next generation cryptocurrencies to improve on Ethereum. That's just the way new technology works these days.
The Bottom Line on Next Generation Cryptocurrencies
Those that are lucky enough to spot the next generation cryptocurrencies that really can improve on the features of previous ones will be poised to make a pretty penny. But we certainly know that can feel like a guessing game. That's why we're giving readers a sneak peek into crypto expert Andy Snyder's crystal ball.
Andy's had an outstanding track record of finding the cryptos in the best position to move the markets. And we're thinking this time won't be any different. If you want to get a picture of what the crypto markets will look like in a few years, we strongly suggest checking out this link. He firmly believes he's found the next generation cryptocurrencies that will reshape the utility and adoptability of the entire asset class. It's the best way we know to get ahead and stay ahead of the biggest action in the crypto markets. You can also sign up for his free e-letter down below.
---
Matthew Makowski is a senior research analyst and writer at Investment U. He has been studying and writing about the markets for 20 years. Equally comfortable identifying value stocks as he is discounts in the crypto markets, Matthew began mining Bitcoin in 2011 and has since honed his focus on the cryptocurrency markets as a whole. He is a graduate of Rutgers University and lives in Colorado with his dogs Dorito and Pretzel.