The iFit IPO is hitting the Nasdaq on October 6. Investors want to know the details of the company's recent announcement of going public. Here's the latest information…
iFit IPO: About the Business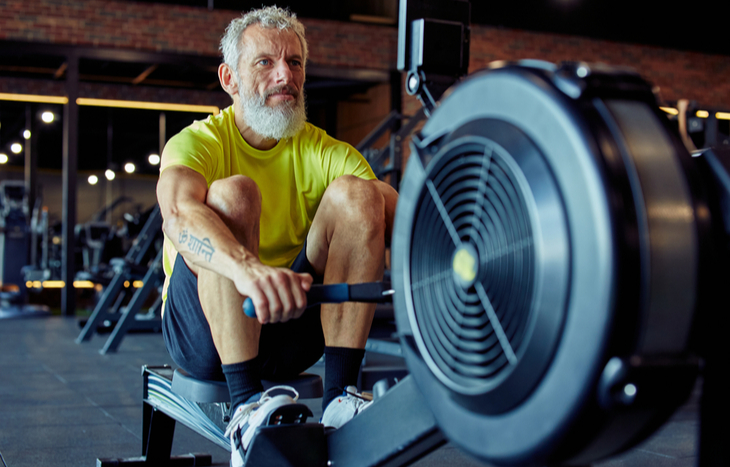 iFit is a global leading health and fitness company based in Logan, Utah. The company's products and services offer an immersive and personalized workout experience for people of every fitness level and interest. Consumers can access live and on-demand content across a range of connected fitness modalities.
iFit delivers a unique experience through software, experiential content and interactive hardware. A variety of fitness equipment is available for interactive use by customers. This includes treadmills, bikes, ellipticals, rowers, climbers, strength equipment, fitness mirrors, yoga equipment and accessories. The company has more than six million total members and 1.5 million total fitness subscribers in more than 120 countries.
iFit is the #1 provider of large fitness equipment in the United States. The company offers products and services through its subsidiary of industry-leading fitness equipment. This includes NordicTrack, ProForm, Freemotion, Weider, 29029 and Sweat.
iFIT Health & Fitness was formerly known as ICON Health & Fitness until June of this year. One of the company's brands, Freemotion Fitness, changed its name to Freemotion as iFit as part of the rebrand. And the company is continuing to grow by acquiring companies. In July, the company acquired a company named 29029 that delivers the experience of climbing Mount Everest. The company also acquired Sweat, a leading digital fitness app for women.
If you're interested in other fitness-related investing opportunities, check out these sports stocks to consider investing in.
In fiscal 2021, iFit sold approximately 10.1 million Interactive Fitness Products. Its finances reflect the growth of the company. Let's take a look…
iFit IPO: Financial Information
Detailed financial information is in the iFit IPO prospectus, allowing you to gain more insight into the company's finances. If you're in the market for IFIT stock, let's look at the details.
iFit highlights some key information for investors. The company's statement of operations and balance sheet data are summarized as follows…
Total Revenue: The company recorded an increase in total revenue. iFit recorded $851.7 million in total revenue for the year ended May 2020. In May 2021, iFit reported over $1.7 billion for the year.
Gross Profit: iFit's gross profit has more than doubled in the last year. The company recorded a gross profit of $329 million for the 2020 fiscal year. In 2021, the iFit recorded over $726.2 million in gross profit.
Net Income (Loss): iFit's net losses have grown. For the year ended May 2020, the company recorded a net loss of $98.5 million. By 2021, the company's net losses increased to over $516.7 million
Cash: iFit's cash flow continues to increase. The company recorded $23.7 million in cash for the fiscal year 2019. For 2020, the company reported $100.3 million in cash. And by May 2021, iFit reported $146.4 in cash.
Total Assets and Liabilities: iFit has reported increases in total assets and total liabilities. For the year ended May 2020, the company reported $372.1 million in total assets and $553.3 million in total liabilities. As of May 2021, iFit has over $992.6 million in total assets and $1.7 billion in total liabilities.
iFIT's most recent round of funding in late 2020 gave the company a $7 billion valuation. So how much money can the iFit IPO raise? Let's look at the filing details…
iFit IPO Filing Details
iFit filed with the Securities and Exchange Commission (SEC) on August 31. The company just recently set terms for the iFit IPO. It will offer 30.77 million shares of common stock under the ticker IFIT.
A price range of $18 to $21 per share is expected for the IPO. The company will price during the week of October 4. IFIT stock is set to begin trading on the Nasdaq on October 6.
The company plans to raise $600 million by offering 30.77 million shares at a price range of $18 to $21. At the low end of the proposed range, iFIT could generate over $553.8 million. The top end of the proposed range could generate $646.2 million for the company.
Morgan Stanley, Bank of America and Barclays are leading the iFit IPO.
The company is launching into a hot IPO market. On (ONON) is another fitness-related company that recently went public. The Roger Federer-backed company hit the NYSE on September 15.
As always, make sure to research before you invest. IPOs can be volatile for the first few months and share prices are constantly changing. But if IPO investing interests you, check out our top recent IPOs and our IPO calendar. We update the calendar daily to give you the latest news on upcoming and filed IPOs.
If you're looking for the latest investment opportunities, consider signing up for Liberty Through Wealth. This free e-letter is full of market insights from leading experts. You'll hear from bestselling author and investment expert Alexander Green. It's one of the easiest ways to stay on top of market news out there. All you need to do is enter your email address in the box below to get started.
---
Aimee Bohn graduated from the College of Business and Economics at Towson University. Her background in marketing research helps her uncover valuable trends. Over the past year, her primary focus has been researching IPOs and other trends.