Crypto
Is Bitcoin a Good Investment Opportunity?
Is Bitcoin a good investment or do the risks outweigh the rewards? This is the question all crypto investors must ask themselves. In fact, Bitcoin is the poster child for cryptocurrency. And with volatility reaching new heights in the crypto market, investors are having second thoughts.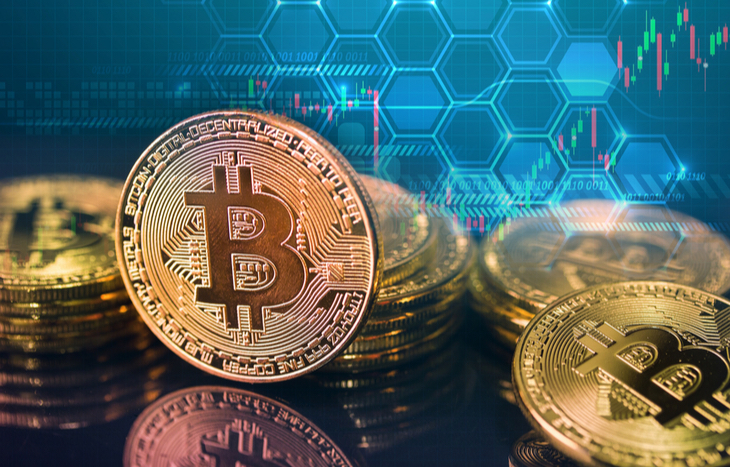 Is Bitcoin a Good Investment for You?
Bitcoin is the face of decentralized digital currencies. Moreover, it's the standard for expectations in the cryptocurrency market. When Bitcoin begins to drop, you can expect other cryptocurrencies to follow suit. There are exceptions due to the likes of social media-fueled trends and government crackdowns.
It's very clear that everything and everyone in the crypto community revolves around the success or failure of Bitcoin. Therefore, is Bitcoin a good investment or a ticking time bomb?
This is a debate that will continue to dominate conversations within the investing space. Many traditional investors believe crypto doesn't provide a true investment opportunity. Others believe it's the future of all transactions and wealth. As you can see, there's a huge disconnect within the marketplace. And the gap isn't closing at the moment.
One thing is clear: Many investors have profited greatly from Bitcoin and other cryptocurrencies. The support is growing rapidly as well. As a result, crypto isn't going anywhere and Bitcoin will continue to be the flagship digital currency. Not Ethereum, Litecoin, Stellar or even Dogecoin.
It doesn't matter which criteria you use. Nothing in cryptocurrency holds a candle to Bitcoin in terms of market cap and individual coin evaluation.
Bitcoin Price History
Is Bitcoin a good investment at this current time? Let's take a look at its price history for some context.
Bitcoin was launched in 2009. But it didn't break the $1.00 mark until 2011. It remained relatively consistent over the following two years. But in 2013, Bitcoin made huge strides forward.
It began 2013 at $13.40 and ended the year at $744.17. In fact, it broke the $1,000 mark that November. 2013 is now known as the "Year of Bitcoin" within the crypto community.
It's rise continued and ramped up drastically throughout the 2010's. By the end of the decade, Bitcoin was trading for $9,545.08.
What came next was an explosion of crypto fever during the peak of the COVID-19 pandemic. Market uncertainty, social media and public influence led the charge. In April of 2021, Bitcoin hit an all-time high of $64,828.14.
But this was short-lived and Bitcoin quickly began losing value the following month before falling off a cliff in June. It's now trading around $58,000 as we close out the year.
Th drop-off was largely due to a recent crackdown on digital currencies in China. The Chinese government ordered crypto miners to shutdown operations and a crypto crash quickly followed. Specifically, the entire crypto market lost over $400 billion in value in a span of three days.
But this doesn't mark the end of cryptocurrencies. If anything, it will spark a renewed push forward. Is Bitcoin a good investment? Now may be the time to get in before it regains momentum.
Cryptocurrency Investing
The crypto market is as volatile as any investment out there. The risks are high, but the rewards can be even greater.
To learn more about the past, present and future of cryptocurrency, sign up for the Manward Financial Digest e-letter below. The team at Manward is on a crypto journey of their own. And crypto expert Andy Snyder provides updates, analysis and trends for his readers on a daily basis. You don't want to miss out on the next big crypto push and movement.
So, is Bitcoin a good investment or a disaster waiting to happen? It's facing tough times at the moment. But Bitcoin will continue to rule the crypto market and you may want to consider getting in low before it inevitably rises once again.
---
Corey Mann is the Content Manager of Investment U. He has more than 10 years of experience as a journalist and content creator. Since 2012, Corey's work has been featured in major publications such as The Virginian-Pilot, The Washington Post, CNN, MSNBC and more. When Corey isn't focusing on Investment U, he enjoys traveling with his wife, going to Yankees games and spending time with his family.