The stocks listed below are likely to see growth in the coming months and years. Check out the penny stock news for each one, do your due diligence and keep an eye on them. Once you start seeing indications of large growth, it signals a buying opportunity.
But, make sure you do your homework first. And only invest what you're willing to lose. Also, learn some more about the best ways to invest and trade.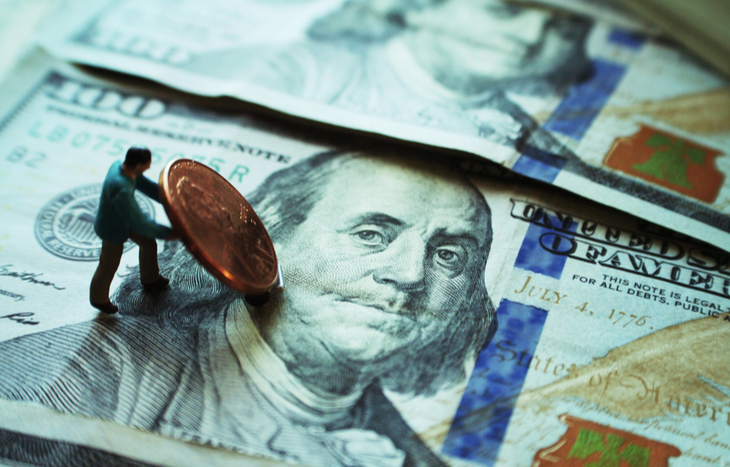 Penny Stock News and Updates
Playstudios Inc. (Nasdaq: MYPS)
Playstudios combines mobile gaming with Vegas casino slots. And sometimes, these games even have real world Las Vegas rewards. Of course, Playstudios has other games also.
As far as penny stock news? They recently launched their new game, Kingdom Boss. It reportedly did not do as well as expected. But, the company's received many awards. And they are financially in the green. Net profits and revenues are up.
IQSTEL Inc. (OTC: IQST)
IQSTEL works in the blockchain, IoT and EV industries. The thing that makes them stand out is their new electric motorcycle. It will include IoT connectivity, and be able to hook up to mobile apps.
They've also received an award for their IoT (Internet of Things) business. They recently launched two new credit cards. One for Mastercard and another for Visa.
Artificial Intelligence Technology Solutions Inc. (OTC: AITX)
This company is pretty straightforward. The title explains what they do for the most part. But it also has some tricks up its sleeve. It offers various robotic solutions for security.
And it even have a robo-cop. That's penny stock news that's always welcome in my book.
It's small and nonthreatening. It rolls around, keeping an eye on things. And, by doing so, aids law enforcement.
Follow Up of Penny Stock News From Past Recommendations
Alpha Metaverse Technologies Inc./ Alpha Esports Tech. (OTC: APETF)
Alpha Esports has a major presence in the esports community. And they're obviously expanding and looking to the future.
You must go through a different means of buying Alpha. It isn't listed on Robinhood. But I am still convinced it's worth it. If you would have purchased back when I first recommended it, each stock would be at the same amount as when you got in.
But, it is increasing much more sharply than before. And it will likely quickly pass that original price soon.
In recent penny stock news, Alpha Esports is currently undergoing a name change. And it's adapting to brand new management. It seems they could be rebranding as well. Because their usual website is down, giving a 404 message.
Alpha Esports. Alpha Metaverse Technologies Inc. I loved it then, I love it now.
NuZee Inc. (Nasdaq: NUZE)
NuZee is another stock I have a weakness for. Though, the price has gone down since I recommended it. But, I still believe in its product and love it.
It's a coffee company. But it's transformed the way we make it. The products make sure there is no need for a coffee maker. Or even one of those French presses. They make coffee-making eco-friendly, useful, cheap and extremely portable.
And you'd never guess how simple it is. You put a small strainer over each cup of coffee you want to make. Add your grounds, pour boiling water over and let steep. Its ergonomic, fast, and completely transforms the coffee-making industry.
The company is also are partnering with private label coffee brands to put them into its own tea/coffee bags.
Genius.
Since I recommended them last, they haven't had lots of penny stock news releases. But that's because it's only been less than a month.
Even though the price has gone down since I last talked about NuZee, I am still bullish for the long term. They have such simple and revolutionary couple of products.
Defi Technologies Inc. (OTC: DEFTF)
I've covered this penny stock in several other posts of mine. Since then, Defi has partnered with a Swiss crypto bank. This will strengthen its position, and allow them to work together to pull each other up.
In recent penny stock news, they've launched a metaverse. And they're working on a project to distribute assets. And they recently received approval for it.
Rolls-Royce Holding Plc (OTC: RYCEY)
Since I recommended it, Rolls-Royce has done well.
And there have been many developments within the company. For starters, they acquired a "Civil Nuclear Instrumentation & Control" business. They've appointed a new CPO. Bergen Engines has now been purchased by Rolls-Royce.
And they've appointed Rob Watson to an executive position. Expansion is great penny stock news. His place is now the President of Electrical Systems. He's worked as an electrical leader with them for some time.
Cinedigm Corp. (Nasdaq: CIDM)
I was right and wrong about Cinedigm. I thought there would be a peak in stock during the holiday season. Shortly after I recommended it, Cinedigm reached a peak. Then, before December hit, it plummeted again.
And apparently, they've has success with their streaming services. Digital Media Rights is a streaming company. Or, they were. In recent penny stock news, they are now owned by Cinedigm. And they are putting it to work.
Now, Cinedigm has access to over 40 million monthly viewers. And it seems they intend to use that to their full advantage.
Penny Stock News: ContextLogic Inc. (Nasdaq: WISH)
I was so wrong about Wish. At least, for now. Wish has declined since I first recommended it in November of 2021. There's no telling how it will perform in the future. But, for now, it seems to be a swift bear.
Sales are sliding, too. And that seems to be the cause of their downward funnel. Actually, the root cause is the supply chain being backed up. Wish gets most of their products straight from China. And since there are still supply chain issues there, it makes sense.
Until China can get things moving smoothly again, it's likely that Wish will continue to plummet. But, that makes good penny stock news for opportunistic investors.
Supply will eventually catch up. It's a fact. And when it does, maybe Wish will be able to pull itself up out of the dumps. And hopefully, it will produce some nice returns for those who supported them at their lowest.
This narrative is possible. But, it is also possible that Wish will fall and not be able to get back up. Always keep that in mind when purchasing penny stocks. This is where due diligence can really pay itself off.
---