GameStop's surge in early 2021 showed the power that individual investors can have. With GameStop, a group of stock traders banded together on Reddit to pool their knowledge. In the process, GameStop's price skyrocketed and short-sellers lost billions. Since that event, everyone has been eager to discover the next best Reddit stocks to buy.
Doing this is easier said than done. The Reddit group that uncovered GameStop, R/WallStreetBets, has about 11 million members. R/stocks has about 3 million. R/investing has about 2 million members. Every day, thousands of people comment on different Reddit forums about dozens of different stocks. Sifting through the volume of comments to find the gems can be time-consuming.
To help cut through the noise, I've identified some of the best Reddit stocks to buy. These are all popular Reddit stocks that are actually backed by quality companies.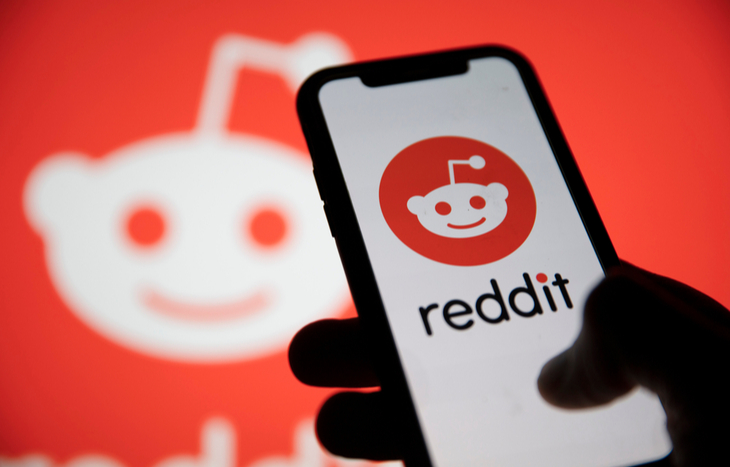 Best Reddit Stocks to Buy
No. 5 Gamestop (NYSE: GME)
GameStop is the stock that actually created the term "Reddit stock". Despite its "old age", I still consider GameStop to be one of the best Reddit stocks to buy. The Reddit conversation around GameStop stock has actually relocated from WallStreetBets to r/gme. This subreddit has about 350,000 users.
If you're not familiar, GameStop is a video game and electronics retailer. It operates primarily through brick-and-mortar stores.
GameStop initially surged because Reddit traders thought that the company had unrealized potential. It recently hired Ryan Cohen, who is the entrepreneur behind Chewy. He has big plans to reinvent GameStop's eCommerce offerings. Most of the excitement around GameStop is about what the company could be.
Keep in mind that GameStop still has a long way to go. Its revenue has been falling for years and retail overall is declining. Significant changes to its core business model could take years to take form. Additionally, there is a lot of volatility with GameStop stock. It appears as though short-sellers and retail investors are still playing tug of war. Beware of short-term price swings with this stock.
GameStop has two crucial assets that make it an attractive buy. First, it has a following of at least 350,000 loyal investors (r/gme). This number is probably much, much higher. These are investors who will likely hold the stock through thick and thin. Second, it has Ryan Cohen on board. With his leadership, GameStop certainly has the potential to turn its faltering business around.
GameStop's stock is up over 1,000% so far in 2021. It is also up 694% over the past five years.
No. 4 AMC Entertainment Holdings (NYSE: AMC)
AMC is another one of the top Reddit stocks to buy. It is also another Reddit stock that has its own subreddit. R/amcstock has just under half a million users, which is more than r/gme. If you have ever been to the movies then you're familiar with AMC. That's because it is the largest movie theater chain in the world.
AMC is a little like GameStop in reverse. With GameStop, Ryan Cohen joined the board of directors. Investors then expected that he would change the fundamental direction of the company. It wasn't until after he was brought on that the stock soared.
With AMC, the stock soared for no apparent reason. AMC's stock first soared along with GameStop's. This stock surge saved AMC from the bring of bankruptcy. On top of that, it brought a fresh round of capital to the business. Thanks to this fresh wave of money, AMC is starting to reinvent itself. AMC's transformation is happening as a result of the stock price surging.
This Reddit stock has made several key upgrades to its struggling movie theater business. First, it has introduced NFTs to its popular movie releases. It released a limited NFT series to accompany the release of Spider-Man: Far From Home. The rush of traffic to AMC's website reportedly crashed the site. AMC has also started accepting payments in Bitcoin, Ethereum, and other cryptocurrencies. It also launched a new Investor Connect program. This program is intended to reward people who own AMC stock and encourage new investors.
More than anything AMC is showing that it's capable and willing to adjust its business model and try new things.
AMC's stock is up over 1,500% so far in 2021. It is up 4% over the past five years.
No. 3 Tesla (Nasdaq: TSLA)
With a valuation of over $1 trillion, Tesla hardly seems like it should be on a list of Reddit stocks to buy. In reality, Tesla is actually one of the biggest cult tickers on Reddit. This is mainly due to the popularity of Tesla's CEO, Elon Musk.
Elon Musk embodies almost everything that Reddit stock investing is about. Musk is a billionaire, which most stock investors aspire to be. He's constantly trolling people (even politicians) on Twitter. He's a huge fan of DogeCoin, smoking weed, and Joe Rogan. Musk has even sold $10 billion worth of Tesla based on nothing but a Twitter poll.
His following is so loyal that some Redditors will even sift through his tweets in search of clues about his next move.
Tesla has much more to its name than just hype though. It has an incredible product that's already on the market. Anyone who has ridden in a Tesla raves about its cars. This may be why the stock has soared to record levels. Tesla is now valued higher than the next 11 automakers combined.
It also experienced its first year of profitability during a global pandemic. In 2020, Tesla posted annual revenue of $31.54 billion and a net income of $721 million. It's already earned far more than this in 2021.
Tesla's stock is up over 50% so far in 2021. It is up over 3000% over the past five years.
Reddit Stocks to Buy No. 2: Lucid Motors (Nasdaq: LCID)
If you feel like you've missed the boat on Tesla, Lucid Motors is another one of the most popular Reddit stocks to buy. Lucid Motors is an electric vehicle company that was founded in 2007.
Lucid's stock surged when it first went public via SPAC in early 2021. It was talked about frequently on Reddit and investors were excited about a competitor to Tesla. However, after the merger was officially announced, the stock price came falling back down. Later in 2021, it has started to gain traction again.
This is mainly because MotorTrend named the Lucid Air its car of the year. This is the first time that an automaker has won the award with its first car. The Lucid Air mainly received this award due to the efficiency of its battery. Its battery gives the Lucid Air a range of over 500 miles as well as 1,100 horsepower.
Lucid is still in the very early stages of delivering cars. It delivered its first vehicles in October 2021. However, it expects to ramp this up in 2022 and beyond.
Lucid's stock is up over 400% since it went public in early 2021.
Reddit Stocks to Buy No. 1: Moderna (Nasdaq: MRNA)
Moderna is last but not least on this list of Reddit stocks to buy. Most people learned about Moderna when they stopped in to get their vaccine. Moderna was one of just three companies to create a vaccine for COVID-19.
This vaccine instantly turned into a profit puppy for Moderna. In 2020, Moderna posted annual revenue of $803.4 million. It has already dwarfed this number through three quarters of 2020. Through Q3 2021, Moderna has reported about $11.26 billion in revenue. With a profit margin of over 60%, Moderna has raked in about $7.33 billion in profit. Additionally, it feels as if there is a new COVID-19 variant every few months. This means that there should be plenty of business for Moderna down the road.
Many investors are quick to write off Moderna as a one-hit-wonder. It created the COVID-19 vaccine and the stock surged. By this point, most assume that they've missed the rally. However, that might not be entirely true.
Moderna's mRNA Method
Granted, I'm not a doctor or medical professional. But, Moderna didn't just create another standard vaccine. Instead, it created an entirely new strategy for fighting disease. Most vaccines introduce the disease to your body in a very small dose. This allows your body's immune system to build a defense to the disease. Instead, Moderna's vaccine uses mRNA. MRNA provides instructions to your cells so they can make the proper proteins to fight disease.
According to Moderna's website, "We have the potential to treat or prevent diseases that today are not addressable – potentially improving human health and impacting lives around the world."
Right now, Moderna is plenty busy with COVID-19. Down the road, Moderna could use its mRNA method to help cure a number of different diseases.
Moderna's stock was up about 215% ] in 2021. But it's down on the year. That being said, its pipeline f of products could send it back up to previous highs.
I hope that you've found this article valuable when it comes to learning about a few of the best Reddit stocks to buy!
---
A University of Miami grad, Teddy studied marketing and finance while also playing four years on the football team. He's always had a passion for business and used his experience from a few personal projects to become one of the top-rated business writers on Fiverr.com. When he's not hammering words onto paper, you can find him hammering notes on the piano or traveling to some place random.