Revlon (NYSE: REV), the iconic beauty brand, has filed for chapter 11 bankruptcy. Meanwhile, REV stock rallied on the news as traders promoted the idea of a buyout on social media.
After implementing a new strategy to drive growth, Revlon did see business pick up last year. But it wasn't enough to overcome the massive debt Revlon piled on throughout the years. Nonetheless, the company has been losing money since 2015.
The bankruptcy filing will help the company "reorganize its capital structure" and "improve its long-term outlook."
Will it be enough to turn the company around? Revlon still faces intense competition and rising costs. Not to mention an uphill battle with its supply chain.
Yet the company has a strong portfolio of brands. On top of this, Revlon already has a buyout offer, according to reports. Will Revlon end up getting bought out? And if so, how will it affect investors holding REV stock?
Keep reading to learn why Revlon stock is trending and what you can expect next.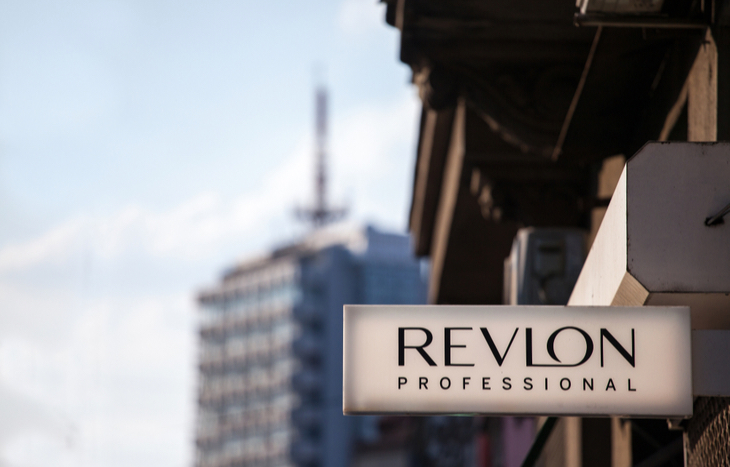 Why Is REV Stock Trending
The news of Revlon's bankruptcy broke about two weeks ago. As a result, retail traders piled into REV stock, promoting it as a short squeeze candidate.
The announcement caused REV shares to first crater. And then, after hitting an all-time low of $1.08, Revlon shares rallied on heavy volume. Revlon stock soared over 800% within a week, gaining meme stock status.
Traders on social media sites such as Reddit and StockTwits compared the situation to rental car company Hertz (NASDAQ: HTZ).
After the initial fallout, Hertz stock soared after announcing bankruptcy in 2020. As a result, HTZ stock gained over 900% as retail traders bid the price up.
Doesn't bankruptcy mean the company is going out of business? Why would someone want to own a bankrupt company?
For one thing, Chapter 11 bankruptcy doesn't mean the company is going out of business. To illustrate, in Hertz's case, the company sold over 200,000 vehicles. Not only that, but investors bet on the company's turnaround.
An investment group gave Hertz $5.9B while the company managed debt. As a result, Hertz is back in business, with demand for rentals heating up.
At the same time, it may be a different situation with Revlon than Hertz.
How Did This Happen
Revlon has been losing market share for years. Newcomers enter the industry with attractive marketing campaigns, drawing in the younger crowd.
For example, a longtime rival, Coty Inc (NYSE: COTY), teamed up with Kim Kardashian and Kylie Jenner. Coty has a 20% stake in Kim's beauty business and an over 50% in Kylie's. With this in mind, the deals are part of Coty's transition to an online, DTC business model.
Meanwhile, Revlon has failed to keep up in the digital age. That said, the company was started 90 years ago and has built strong ties with leading retailers.
But, as shoppers move online, especially younger crowds, Revlon has been slower to catch trends. Coty's partnerships expand their reach online, particularly on social media. Celebrity influencers push products to their millions of followers.
Then, the pandemic hit. Revlon saw sales crater as a result. For one thing, with lockdowns in place, people wore less makeup. And on top of this, if they did buy makeup, it was online.
So, Revlon lost even more market share. And then higher raw material costs, shortages, and rising labor put the company over the edge. Below is a look at Revlon's debt by year since 2012.
Revlon started missing payments as a result, and vendors had enough. The past due accounts piled up, and the company couldn't keep up. So, Revlon filed for voluntary chapter 11 bankruptcy on June 16, 2022.
What's Next for Revlon
As shown, chapter 11 doesn't mean Revlon is going out of business. In fact, it will give the company a chance to restructure its debt, like Hertz. Here's what we know so far.
Revlon expects to receive $575M in financing to support day-to-day operations.
The pre-trial hearings are ongoing, with another one today.
Revlon will have the chance to work with creditors to write off some debt.
Another option is the company gets bought out.
We could also see a potential sale of Revlon's assets. Revlon's CEO says demand remains solid, and "people love our brands" while adding the company's strong market position.
But she added that the company's debt situation has made it challenging to do business. In particular, rising costs and shortages.
Revlon will continue doing business for now while working with those they owe money to. If they come to a resolution, the company may reduce its debt to better position itself in the long term.
At the same time, investors holding REV stock may not get anything.
Is It Worth Buying REV Stock
The first thing to know about buying REV stock right now is that you can lose everything. If Revlon fails to turn a profit, it will continue losing money.
The bankruptcy filing will give the company a second chance to restructure its debt. But Revlon will still be operating with the challenging conditions from before.
Though raw material costs have dropped slightly in the past month, they are still well above pre-pandemic levels. Revlon will need to make significant changes behind the scenes to overcome the difficulties.
Can REV stock become the next GameStop (NYSE: GME) or Hertz? That's what traders on social media are hoping for. But, with competition gaining market share, the situation seems different.
At the same time, Revlon is a massive brand in makeup. For instance, Revlon is the #3 global cosmetics brand. Not only that, but they are also the #1 for mass fragrance and nail brand for professionals.
Yet these facts don't mean Revlon stock is worth buying. The company still faces rising costs. Furthermore, Revlon has a long list of creditors they will pay before investors. For this reason, it may be best to stay on the sidelines for this one.
---