It's been a tough year for Lordstown Motors (Nasdaq: RIDE) investors, with RIDE stock down over 80% in 2021. Yet several popular growth stocks are falling as valuations come back into focus.
But in Lordstown's case, it's more than a broader market event. It all started earlier this year when short-seller Hindenburg Research ran a report accusing the EV company of misleading investors. In particular, the investment firm pointed to its 100,000 pre-orders for its EV truck.
After digging into the manner, Hindenburg concluded the numbers were fake. Even more, the company was using the pre-order numbers to sell investors on the idea of high demand.
RIDE stock took a hit as a result as investors saw what happened with Hindenburg's last short target Nikola (Nasdaq: NKLA).
With this in mind, RIDE stock continues to free fall and is near all-time lows. Can Lordstown turn things around? Or will investors continue getting burned? Keep reading to find out what the company is planning next.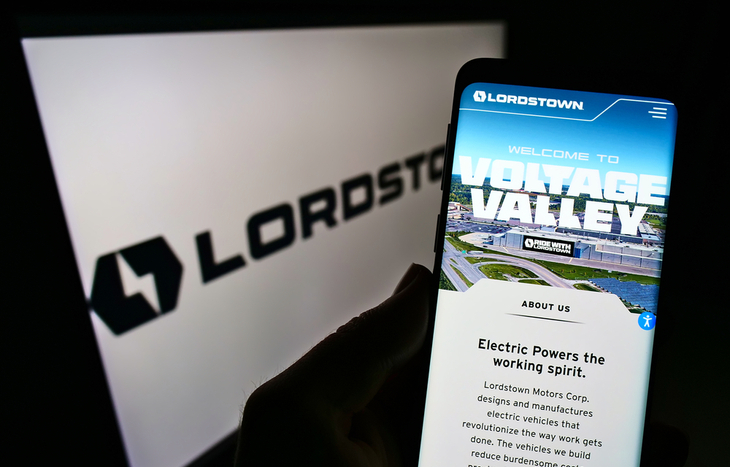 RIDE Stock Near All-Time Lows
The big takeaway here is Lordstown lost its investors' confidence. After a report drops from a notable investment firm, it makes any investor worry.
Not only that, but the company also let investors down after further delaying production of the Endurance truck until Q3 2022. On top of this, the fallout from fellow EV stock Nikola has created trust issues in the EV space with empty promises.
Following an SEC investigation, CEO Steve Burns resigned in June, which moved RIDE stock even lower.
But that was then, and this is now. Lordstown's market cap is now less than a third it was at the beginning of the year. Starting the year with a market cap of over 3.3 billion, RIDE now sits at less than 800 million.
With a new CEO in Daniel Ninivaggi, the EV startup wants to earn investors back. Daniel is the former CEO of Icahn Enterprises (Nasdaq: IEP) with experience in the automotive industry.
Yet delayed production is creating an uphill battle for the new leadership team. Daniel had this to say about the delays "This is a modest delay from earlier expectations as component and material shortages, along with other supply chain challenge, remain an issue…"
Lordstown Q3 Earnings & Business Update
In Lordstown third-quarter earnings report, the company reported a net loss of $95.8 million. As a pre-production company, the company isn't generating sales yet.
But the big news from the report is the company's new asset purchase agreement with Foxconn. In September, Lordstown sold the former GM factory it bought in Ohio to the technology group. Foxconn is known for its manufacturing abilities, such as making Apple's iPhone.
According to Lordstown's press release, the deal is worth $230 million and includes the assembly line and battery pack lines. Even more, Foxconn is purchasing $50 million in RIDE stock at 6.8983 per share.
With this in mind, the two companies will work jointly at the plant to produce the Endurance EV truck. Using Foxconn's Mobility in Harmony (MIH) electric vehicle platform, the two will design and develop EV programs to expand into the commercial market.
Foxconn receives 1.7 million in warrants to purchase RIDE stock for $10.50 per share, executable for three years.
Lordstown's partnership is great news as it will continue funding the EV startup. The company has a cash balance between $150 million and $180 million, including the Foxconn down payment.
Can Lordstown Turn It Around
The Foxconn deal is a huge start in turning things around at Lordstown. After a year filled with drama and fallout, this is exactly what the company needs to get back on track.
With that being said, the EV startup has a long way to regain investors' confidence. First of all, Lordstown needs to stay on track with its timeline. It is delaying production long enough. Any further delays could cause the stock to crater.
Lordstown finds itself in a favorable position with enough cash to fund the Endurance truck and a premium partner to manufacture it. If they can stay on track, the worst may be behind them. So, Lordstown can do it.
At the same time, competition is starting to gain traction. For example, rival EV pickup maker Rivian (Nasdaq: RIVN) is partnering with Amazon for 100K EDV orders with another 71K net preorders. Not only that, but the EV maker is estimating 600K annual capacity between its two facilities.
And on top of this, Tesla's Cybertruck has over 1 million reservations, according to electrek. Not to mention Ford is stopping reservations at 200,000 for its F-50 Lightning truck due to strong demand.
So, considering the competition is already one step ahead of Lordstown, it could be a long road ahead.
RIDE Stock Forecast: Where Do We Go from Here
With RIDE stock down over 80% in 2021, investors are hoping the worst is over with. And as of right now, things are looking up.
The Foxconn deal is huge for the struggling startup. RIDE stock could see some relief if they can continue progressing on the EV truck. Also, with higher short interest (14%), sellers may look to cover sooner rather than later.
Lordstown is in a competitive EV space with the incoming competition. It will need to continue making good on its promises to investors if they want any chance of gaining market share.
The Relative Strength Index for RIDE stock is hovering around oversold territory, where it's holding all month. Furthermore, Bollinger Bands are closing in, which can indicate a strong move is coming.
If Lordstown can surprise the market with positive news, we could see a bounce. But until the company proves it can produce anything, don't expect much from RIDE stock.
---
Pete Johnson is an experienced financial writer and content creator who specializes in equity research and derivatives. He has over ten years of personal investing experience. Digging through 10-K forms and finding hidden gems is his favorite pastime. When Pete isn't researching stocks or writing, you can find him enjoying the outdoors or working up a sweat exercising.