There has been a lot of talk of secular growth stocks lately as investors prepare for the coming economic changes. Investment "guru" Jim Cramer mentioned yesterday on his talk show, saying now is the time to own secular growth stocks.
If you are unfamiliar with the term, secular growth refers to trends that will likely continue growing regardless of the economic cycle.
At the same time, secular can also mean the downside. Many popular growth stocks fell over 30% from their highs after the Federal Reserve (Fed) raised interest rates.
With inflation rising close to 9% in the past 12 months, the Fed is tightening its pro-growth policy stance. When interest rates rise, it can drastically affect future earnings for certain companies leading to the selloff.
Instead of buying into cyclical trends that tend to rise and fall rapidly, investing in secular growth stocks can provide returns no matter the economy.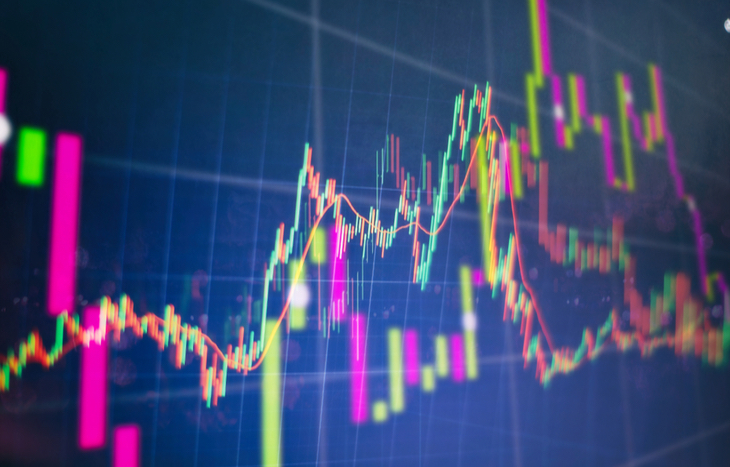 What Are the Best Secular Growth Stocks to Buy?
Secular growth stocks continue thriving in most economic conditions because they are consistently executing. For example, market leaders that enjoy superior brand power or control over pricing are more likely to grow in the long run.
Here are my top five secular growth stocks that can thrive no matter the economic policy.
Lululemon (Nasdaq: LULU)
Amazon (Nasdaq: AMZN)
Netflix (Nasdaq: NFLX)
Alphabet (Nasdaq: GOOGL)
Apple (Nasdaq: AAPL)
Now let's see why each company earned a spot on the list of secular growth stocks and what you can expect next.
No. 5 Lululemon
EPS: 7.9
P/E Ratio: 40
5 Yr. Return: 430%
Best known for its premium line of athletic wear, Lululemon is turning into an industry behemoth. Moreover, the company's strong balance sheet and earnings growth have led to massive returns.
The athletic apparel maker has a strong direct-to-consumer (DTC) model that helps improve margins while building the brand. And on top of this, a growing international segment provides growth opportunities for years to come.
Furthermore, the pandemic accelerated the healthy living trend. New research shows interest in exercise soared following lockdowns, reaching record levels.
Not only is Lululemon taking advantage of the active lifestyle trend in clothing, but they are expanding their market. In 2020, the company announced it was acquiring Mirror, a high-tech home-based fitness company. So, those are two secular trends Lululemon is growing alongside.
No. 4 Amazon
EPS: 1.1
P/E Ratio: 126
5 Yr. Return: 187%
Amazon is another industry giant growing beyond its core business. Although Amazon is best known for its eCommerce business, its cloud unit drives more profits. In Q4 2021, Amazon Web Services (AWS) generated $3.5B in operating income while eCommerce (domestic & international) totaled $3.3B.
With this in mind, cross growth is doing wonders for Amazon's top line. That said, quarterly revenue has showed strong growth since 2018.
Looking ahead, Amazon still has a ton of room to grow. Not only with online shopping but with its higher-margin cloud service. With this in mind, Amazon recently had a  20-for-1 stock split at the end of May that could further increase demand for shares.
No. 3 Netflix
EPS: 11.25
P/E Ratio: 21
5 Yr. Return: 37.4%
Despite being down over 60% this year, this secular growth stock has enjoyed incredible growth. For example, Netflix was a market leader during the pandemic as people spent more time indoors. The demand for content skyrocketed, sending user sign-ups soaring as a result.
Netflix now has over 222 million paying users in over 190 nations. Although new competition is entering the streaming space (Disney+, Hulu, Apple TV, Paramount, etc.) Netflix is still growing.
Despite sign-ups slowing in the U.S, they are still at the highest ever, with over 75 million. But, most important, Netflix's international audience is accelerating, with Latin America and Europe leading the way.
Streaming is another secular trend investors look to capture as interest soars.
No. 2 Alphabet (Google)
EPS: 5.3
P/E Ratio: 22
5 Yr. Return: 158%
You cannot overlook Google's dominant control over the search market. The word Google is essentially synonymous with online searches. In short, over 85% of searches go through Google.
Yet, Alphabet is much more than just Google. Fitbit, Nest, Waze and YouTube are all owned by the parent company. Not to mention Google's products such as cloud services, Gmail and Google Docs.
So, with the growth in online activity, Google is benefitting tremendously. For example, annual revenue soared 41% in 2021 on top of a 13% 2020 increase. Look for the growth to continue with digital advertising becoming a priority for marketing budgets.
Secular Growth Stocks No. 1 Apple
EPS: 6.1
P/E Ratio: 27
5 Yr. Return: 318%
Apple is one of the top secular growth stocks. It's notorious for delivering growth to shareholders over the years. For one thing, Apple enjoys some of the highest brand power of any company. They can raise prices to increase margins or rely more on services to provide growth if they need.
At the same time, the tech giant is a master at bundling. For example, if you buy select AirPods, you get a free six months of Apple Music. After the trial is up, most people enjoy the service so much they don't want to give it up. Also, people are more willing to stick with it for the low price of $10 a month.
And lastly, Apple's fundamentals are second to none. Apple will likely continue rewarding shareholders with buybacks as cash flow remains strong. In the past year, Apple has repurchased over $80B in stock this past year, more than most companies.
What to Know Before Investing in Secular Growth Stocks
Investing in emerging trends is one of the best ways to earn a return in the stock market. For example, Tesla (Nasdaq: TSLA) is up 14,500% in the past 10 years, leading the electric vehicle market to new heights. Meanwhile, Enphase (Nasdaq: ENPH), blazing the solar market is up 2,600%.
These are just a few examples of secular growth stocks earning significant returns for investors. The most important thing to keep in mind is time in the market. The longer you give these companies time to multiply earnings, the better your chance of earning a high return.
Finally, most of these secular growth stocks are down from their all-time highs after an explosive run over the past few years. The pullback can give investors a chance to get in at a discounted price for massive return potential.
---