Crypto
Does the New ShibaSwap Exchange Vindicate Meme Tokens' Validity?
Near the end of 2020, an anonymous person launched a new token called Shiba Inu (SHIB) that set out to be the "Dogecoin killer." While the token itself seemed like nothing more than another meme-based crypto, the launch of the ShibaSwap exchange suggests something slightly more serious. But before we get into all of that, let's look at some of the history that led to the creation of Shiba Inu.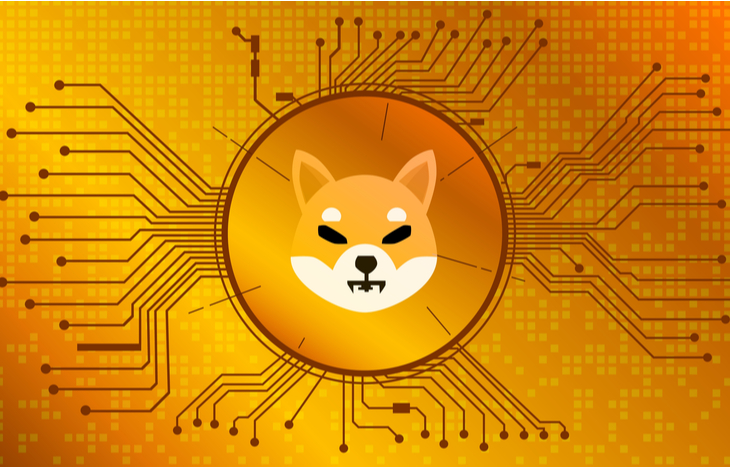 We first caught wind of its predecessor – if that's the right word for it – on a subreddit back in 2013. It came about as a self-aware joke. A pair of engineers created it to make fun of the speculative nature of cryptocurrencies at the time… Boy, if only they knew how speculative things were to become.
The coin, replete with a logo from the Shiba Inu "Doge" meme quickly gathered attention. If nothing else, just because it didn't take itself so seriously. Within a matter of months, Dogecoin fans raised enough money to send the Jamaican Bobsled Team to the Olympics. And not long after, they sponsored a NASCAR driver at Talladega.
From there, Dogecoin wore the crown as the crown prince of the crypto community for years. But eventually, other likeminded tokens popped up. It was safe to assume the likes of Shiba Inu fit this bill. But recently, something less jokey happened. Shiba Inu is making a solid go at going legit. And it's doing so by launching its own exchange. Thanks to ShibaSwap, this altcoin is starting to look a little more serious.
ShibaSwap: The Origins

Like so many altcoins, Shiba Inu is based on the Ethereum blockchain. It started out with a supply of one quadrillion tokens. This seems to be a favorite number among new token startups. But then the developers did something a little different. They locked half the tokens in the finance protocol Uniswap. And of the remaining amount, Vitalik Buterin burned about 40% and announced his remaining stake would go to India to help curtail the spread of COVID-19. At the time, it was the largest donation of cryptocurrency ever… Even though it was only trading for around $0.000008082 at the time.
To be fair, Shiba Inu hasn't really gone up in value much since its inception. But that's neither here nor there. Because it just became much more useful… Thanks in no small part to the ShibaSwap exchange. Now you can connect a wallet filled with Shiba Inu and trade it for hundreds of other cryptos. Although, somewhat unsurprisingly, Dogecoin isn't one of them.
Again, this adds a major air of legitimacy to Shiba Inu. And it's less than a month after Paraguay's largest entertainment group announced it would accept Shiba Inu as payment. This was in addition to Bitcoin and Ethereum. At the time, Shiba Inu seemed like the odd token out. But it's starting to make a little more sense now. For more context, you can check out this article on Mexico crypto and other Latin American countries.
A New DEX with a Whole Lotta Interest
Now it's really starting to look like the whole Doge joke is beside the point. In a matter of days, the ShibaSwap decentralized exchange (DEX) had more than $1.5 billion total locked value. And much of the crypto crowd is excited because as far as exchanges go, it has a lot more liquidity than comparable exchanges. And in terms of popularity, it's already catching up to PancakeSwap and SushiSwap… Which is a pretty amazing accomplishment in a matter of days.
That being said, anyone that's been around the crypto scene for a while knows how quickly the tide can turn. We've paraphrased crypto expert Andy Snyder's take on these sorts of things before. And no doubt it'll be relevant again in the future. But it's worth remembering that crypto is a headline-driven market. And it's too early to tell if the crypto crowd is just piling into the exchange simply because it's new. If it's still going gangbusters in a few months like it is now, then it'll be time to start taking both Shiba Inu and ShibaSwap more seriously. But until then, we're not completely convinced.
For starters, concerns about ShibaSwap's transparency and security have already come to light. And the rating outfit DeFi Safety gave it an embarrassing score of 3%. Keep in mind, it takes at least a 70% to earn a passing grade. The major factors were the anonymous team behind it (which isn't unheard of); a lack of documentation and development history; and no way to actually test the code. But again, this exchange is in its infancy. It'll be interesting to see which direction ShibaSwap goes from here. And even more interesting to see how the community reacts to this remarkably low score.
The Bottom Line on ShibaSwap
A lot of people have already looked past the security and transparency issues of ShibaSwap. But we have a lot to learn about what kind of staying power it has… And if it will address security concerns in the future. But as a starting point, ShibaSwap is already breathing rarefied air near the top of the decentralized exchanges. But we have a long way to go before we find out Shiba Inu lives up to being the Dogecoin killer.
Want more crypto news delivered to your inbox? If so, look no further than Manward Financial Digest. In it, crypto expert Andy Snyder covers all the news that's moving both the crypto and greater markets. If you're looking to keep up with crypto, just drop your email address into the box below.
---
Matthew Makowski is a senior research analyst and writer at Investment U. He has been studying and writing about the markets for 20 years. Equally comfortable identifying value stocks as he is discounts in the crypto markets, Matthew began mining Bitcoin in 2011 and has since honed his focus on the cryptocurrency markets as a whole. He is a graduate of Rutgers University and lives in Colorado with his dogs Dorito and Pretzel.