The current Tesla stock price prediction is concerning over the next 12 months, but much more optimistic for the future. In fact, Tesla (Nasdaq: TSLA) is a global leader in the innovation, production and sale of electric vehicles. And Elon Musk, one of the world's richest people, is behind the EV giant with hopes of continuing the company's expansion and new innovations. Therefore, many investors are considering buying Tesla stock during the market downturn. Let's take a closer look at this popular EV stock and its potential over the next decade.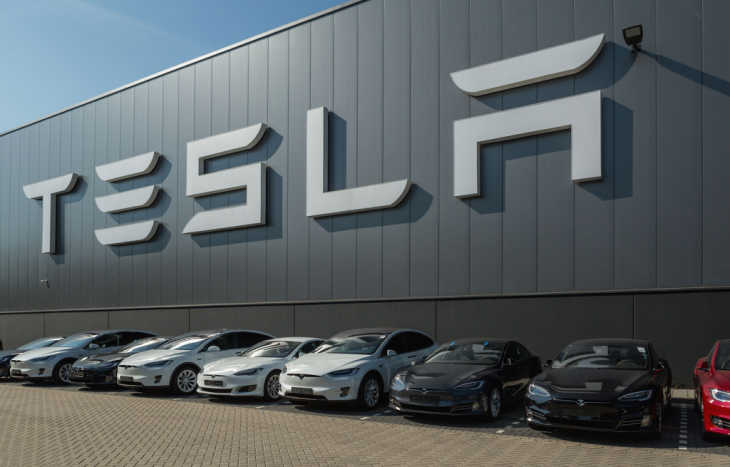 Tesla Stock Price Prediction 2025-2030
Tesla was incorporated in 2003 as Tesla Motors. By 2004, Musk had become the largest shareholder in the company. And in the next five years, Tesla began production on its first car model, the Roadster sports car.
Tesla's IPO came in 2010 at a price of $17 per share. And the stock has been on a historic rise ever since. By 2021, the company became one of six companies to ever have a market capitalization of more than $1 trillion. No wonder investors are watching the Tesla stock price prediction closely.
Now Tesla is at the forefront of sustainable transportation and energy. It has four car models on the market ranging from sedans to SUVs. There's also a Cybertruck and fully electric semi-truck in the works.
At the moment, Tesla stock is trading around $300 per share with a 52-week high of $414.50. This comes after two seperate stock splits in the recent past. Moreover, the stock market has struggled heavily in 2022 due to recession fears and high inflation. This has undoubtedly affected the Tesla stock price prediction.
For the next 12 months, analysts believe Tesla stock has a high target around the $550 mark with low estimates at $100. This is a huge range that puts a median target around $350, just above its current trading value.
Yet, Tesla's long-term outlook is much more encouraging. In fact, many forecasts suggest Tesla stock will trade for more than $1,000 per share by 2025. And by 2030, it could hit the $1,500 mark. In general, Tesla projections are mostly in line with a steady growth trajectory throughout the next decade despite the current market downturn. It may be a bumpy road over the coming months, but long-term investors are likely to benefit by holding on.
What's Next for Tesla?
Elon Musk has become a controversial figure over the past few years. However, one thing is clear. He's taken Tesla to the very top of the EV industry. And many experts believe Ford (NYSE: F) is its only true competitor.
Tesla is preparing for a new wave of products to hit the market. First comes the Cybertruck that has dominated headlines leading up to its debut, which is expected to release in 2023.
The company is also preparing to open up sales on the Tesla Semi by the end of 2022, though a potential release date is not known as of now. Nonetheless, this EV semi may be the "future of trucking" with better efficiency and more power than any of its competitors.
And don't forget, Tesla also produces solar roofs and solar panels for homeowners and businesses. Overall, this expansion and the success or failure of new products will have a huge impact on the Tesla stock price prediction. As of now, Elon Musk has put Tesla in a great position to not only control the EV market, but also weather the current storm of market volatility.
Investing in the EV Industry
There is a wide range of EV stocks to consider at the moment. However, Tesla remains the giant that everyone is chasing. You may also want to consider EV battery stocks as well.
As you can see, there are many different ways to invest in the EV industry right now. And many experts believe electric vehicles are not only the future of transportation, but also a necessary transition to sustainable energy.
The stock market presents investors with numerous companies that are innovators and global leaders. For the latest insights and potential investment opportunities, consider signing up for one of the best investment newsletters. These stock guru's have decades of market experience analyzing price movement and company potential.
Tesla is one stock that has become the foundation of many investment portfolios. Therefore, keep a close watch on the Tesla stock price prediction as the American economy faces a recession and a difficult recovery ahead.
---