There is a ton of uncertainty in the investing world right now. First, new COVID-19 strains have turned into an ever-present threat to the entire economy. Second, many companies are still struggling with supply chain issues. Finally, analysts expect interest rates to rise at any minute. However, despite all of this turmoil, a few companies have started the season off strong. This is much-needed good news for investors. Let's examine a few of these top trending stocks and see why investors are excited about them.
NOTE: I'm not a financial advisor and am just offering my own research and commentary. Please do your own due diligence before making any investment decisions.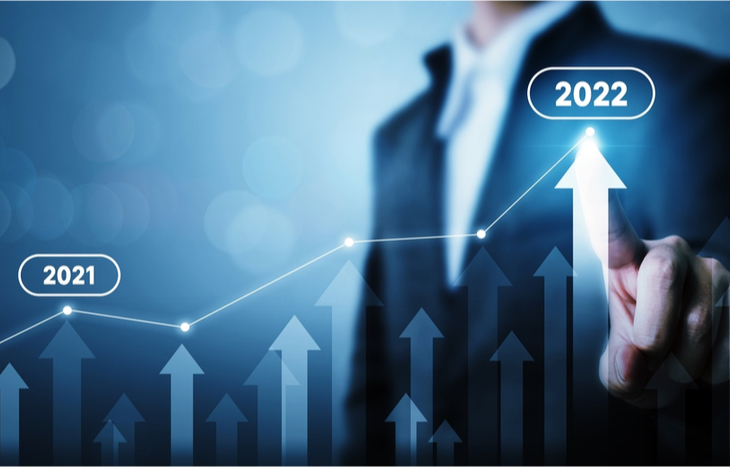 What Creates Top Trending Stocks?
When you hear the word "trending", most people think of a viral social media post. These are posts that everyone is talking about and sharing with each other. Honestly, trending stocks are not that different.
There are tons of factors that could lead to a stock starting to trend. Stocks can also trend for both good and bad reasons. For example, a stock might start trending in a good way because it announced a brand new service (Walt Disney Company and Disney Plus). A stock could also start trending in a bad way because of a CEO scandal (Activision and Bobby Kotick). A stock could even start trending for reasons that have nothing to do with the company (i.e. The GameStop Short Squeeze).
The most important thing is to figure out why a stock is trending, whether the news is good or bad, and how to react to it.
For this article, I've focused on stocks that recently crushed their Q4 2021 earnings reports. These stocks are all trending because they are performing better than investors expected them to. Let's take a look.
No. 4 Levi Strauss & Co. (NYSE: LEVI)
Levi's was founded in 1853. When things are looking bleak, it's a good idea to invest in companies that have been around since 1853. They have a very proven ability to overcome tough times.
Apparently, even after 169 years, Levi's are still in. In Q4 2021, Levi's posted multi-decade records for revenue and profitability. Chip Bergh, President & CEO, attributed this success to a few factors. First, he praised Levi's strong brand equity. This allows it to maintain pricing control and refrain from discounting too heavily. He also mentioned that Levi's is expanding its direct-to-consumer business. This DTC division has much higher margins than Levi's traditional business. It has helped to increase Levi's profitability.
For Q4 2021, Levi's reported revenue of $1.7 billion. This was up 22% from 2020 and 7% from 2019. Levi's also beat both its earnings per share (EPS) expectations (2.43%) and revenue expectations (0.32%).
In more good news, Levi's set super high growth expectations for 2022. It forecasted growth of 11-13% for next year. Chip even went so far as to say, "As good as this past year has been, I'm confident the future will be even better."
In even more good news, Levi's increased its dividend. This is usually the ultimate sign of security for investors. It shows that the business has so much money that it can afford to pay some back to investors. In total, Levi's paid out $104.4 million in dividends during 2021.
No. 3 Tesla (Nasdaq: TSLA)
Tesla is rarely not one of the top trending stocks. Usually, Tesla only trends because of Elon Musk and his antics. This time around, however, Tesla is trending because of very substantial news. Namely, it crushed its earnings report.
Of all industries, electric vehicles were one of the hardest hit by supply chain issues. There are so many pieces (literally) that go into building a car. These pieces are sourced from all over the globe. This leads to a massive supply chain. Additionally, the average EV uses 2,000 processing chips. This means that the EV industry also had to battle the ongoing global chip shortage. A little surprisingly, Tesla was able to navigate these issues with no problem.
In Q4 2021, Tesla produced 305,000 vehicles. It also delivered 308,000 vehicles in Q4 and 936,000 for the year. This resulted in $17.72 billion in Q4 revenue. This was enough to beat both its revenue expectations (6.49%) and EPS expectations (6.88%). In total, Tesla reported a yearly gross profit of $4.8 billion. This was a 135% year-over-year (YOY) increase.
Interestingly, Elon Musk spent a good portion of the earnings call not discussing electric cars. Instead, his focus on was a new humanoid robot called Tesla Bot. Musk described Tesla Bot as, "the most important product that Tesla is developing this year." He sees it as a potential answer to the current labor shortage.
No. 2 ServiceNow (NYSE: NOW)
ServiceNow is a cloud computing company. It focuses on managing workflows for IT, employees, creators, and customers. Essentially, ServiceNow creates digital experiences to make life easier for your company. Out of all of the top trending stocks, ServiceNow is the most relieving. Let me explain…
In recent months, the technology sector has been beaten down. Badly. It's been the toughest stretch for tech stocks since the 2008 Financial  Crisis. Many once-popular names like Peloton, Roku, and Fiverr are down 70% or more from their all-time high. This is the case for most Nasdaq. This is why ServiceNow's earnings report was so critical. ServiceNow sells critical software for businesses. It also works with 80% of the companies in the Fortune 500. If ServiceNow's business was slowing down, it could be a very bad sign for the economy overall. Luckily, that wasn't the case.
In Q4 2021, ServiceNow reported revenue of $1.5 billion. This was a 29% increase from 2020. It was also enough to beat both its revenue expectations (2.1%) and EPS expectations (0.59%). The management team at ServiceNow also expects this growth to continue into 2022. They've forecasted revenue growth of 26% for 2022.
This earnings beat came at the perfect time. ServiceNow is one of just a few tech stocks that has notched any green days at all lately.
Top Trending Stocks No. 1 Intel (Nasdaq: INTC)
Intel falls into a very similar category as ServiceNow. It is one of the world's largest companies and sells a wide variety of different business solutions. Due to this, a slowdown in Intel's business can be viewed as a bad sign for the overall economy. Luckily, Intel also just recently beat earnings. It also helps us round out this list of top trending stocks.
Intel reported Q4 revenue of $19.45 billion. This was enough to beat both revenue expectations (6.4%) and EPS expectations (19.75%). Notably, Intel trades at a price-to-earnings ratio of under 10 right now. This means that it is valued incredibly cheaply for the amount of money it makes. Most companies of Intel's size trade at P/E ratios of closer to 20 or 30.
One reason why Intel is trading so cheaply might be due to investor uncertainty. Intel recently got a new CEO (Pat Gelsinger) in February 2021. He is currently investing heavily to help Intel increase its production capacity. The company plans to present more detailed plans on February 17, 2022. To read more on Intel, check out my Intel stock forecast.
I hope that you've found this article valuable in learning a few of the top trending stocks to buy. Please base all investment decisions on your own due diligence.
---