XPeng (NYSE: XPEV) has been drawing quite a bit of attention among investors lately. For one, it has been scaling up deliveries more rapidly than its competitors. Plus, its new model the P5, starts at just $24,700, making it a very affordable option for those looking to go electric. In other words, XPeng stock could play a big role in EVs going mainstream.
XPeng vehicles aren't yet available in the U.S., but it delivered 98,155 vehicles in 2021. Compare that to 27,041 deliveries in 2020, and it becomes clear just how quickly XPeng is scaling up its production.
At the same time, shares of XPEV are selling lower than its most recent high of around $56 back in January 2021. The silver lining is that its share price is still about double what it was at the time of its IPO in August 2020, rewarding early investors.
The question now is how things look for XPeng stock and whether it is worth investing in the stock today.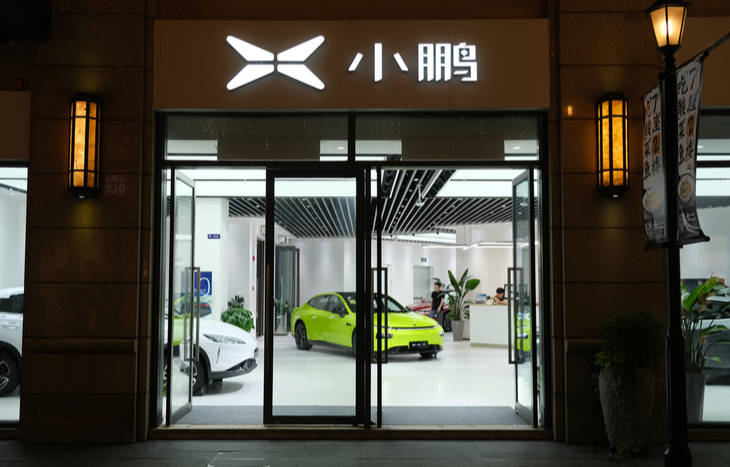 What Is XPeng?
XPeng is a Chinese electric vehicle manufacturer based in Guangzhou, China. The company was founded in 2014 and went public in August 2020. XPeng was built for success from its early days. Its founders are former executives at GAC Group who have expertise in the automotive industry. Plus, it received backing from companies such as Alibaba, Foxconn and Lei Jun, the founder of the Chinese smartphone maker Xiaomi.
Having a strong foundation from the early days has set XPeng stock up for success. It already has three electric vehicles available, the G3 SUV and the P7 and P5 sedans. Plus, it has the G9 SUV slated for Q3 2022 in China. The G9 will be able to add 124 miles of range in just five minutes. And the vehicle will feature Xpilot 4.0. This is a crucial step toward achieving full self-driving capability.
Quarterly Earnings
It's always good to take a look at a company's quarterly earnings in order to gain a sense of how things are going. Unlike some EV startups that have only delivered a handful of vehicles, XPeng has already completed tens of thousands of deliveries. So, how does XPeng stock earnings look in that context?
Well, there is good and bad news. The good news is that its revenue is way up, it brought in ¥5.72 billion in Q3 2021. This is a year-over-year (YOY) increase of 187%. In March 2021, the YOY increase in revenue was over 600%. Back in December 2020, its revenue was ¥2.85. It doubled its revenue in just three quarters.
The bad news is that more revenue doesn't mean more profit. And XPeng's profit margin has stayed about the same for the past four quarters, hovering around negative 27%. That also means its earnings per share (EPS) was negative, most recently with an EPS of -0.87.
Deliveries And Robo-Taxi Plans
For investors, two reasons to be optimistic about XPeng stock are its deliveries plus its plans for an upcoming robo-taxi service. As mentioned above, it made over 98,000 deliveries in 2021, which is more than triple the number in 2020. That was a 263% YOY increase, which was the best YOY increase it posted in December.
It delivered 16,000 in December alone, which was a 181% YOY increase. Of course, that 16,000 vehicles would translate to 192,000 vehicles in a year. This is another near-doubling of the 98,000 that it delivered in 2021. This puts it ahead of competitors NIO (91,429) and Li Auto (90,491).
Indeed, the sky appears to be the limit for XPeng's volume of production. But another encouraging sign is its plans for a robo-taxi service. It plans to launch a pilot program for autonomous ride-hailing services in the second half of 2022. The program will be, and it looks to have full-scenario autonomous capabilities by mid-2023. If it can execute on that plan, it would be one of the first to offer a robo-taxi service in China. And that would significantly improve its chances of achieving profitability.
XPeng Stock Forecast
Like many startups, there are a lot of unknowns for XPeng stock. The company is not yet profitable, and we don't yet know how well things will go with the launch of its robo-taxi service. Moreover, the stock is considered overvalued right now, and it hasn't traded above $50 since back in January 2021.
Nevertheless, current projections put shares of XPEV about 50% higher than their current price. Although the stock is currently overvalued, investors have a bullish long-term sentiment around the stock. As a result, the low end of projections put the share price lower, but only by about 30%, compared to the 50% upside. 
Is XPeng Stock A Good Buy?
Although XPeng stock hasn't proven its ability to turn a profit just yet, analysts like to see the strong increase in delivery numbers for the company. If its robo-taxi service is a success, it could land lucrative partnerships with robo-taxi operators, positioning it well ahead of its competitors. Plus, it has already started delivering its P5 model, which comes with a sub-$25,000 starting price.
All of these factors make XPeng stock a buy right now. Of course, that could very well change if it can't achieve profitability or it ends up nixing its robo-taxi aspirations. As it stands right now, though, it's worth an add to your portfolio, especially if you want to invest in the Chinese EV market in particular.
---