Crypto
Cryptos to Watch: Four Tokens That Could Prop Up Your Portfolio
Cryptocurrencies have been relatively quiet lately. After the wild run the markets went on last year, small 5% ups or downs barely register to most investors. But that doesn't mean there aren't some good cryptos to watch in the coming months.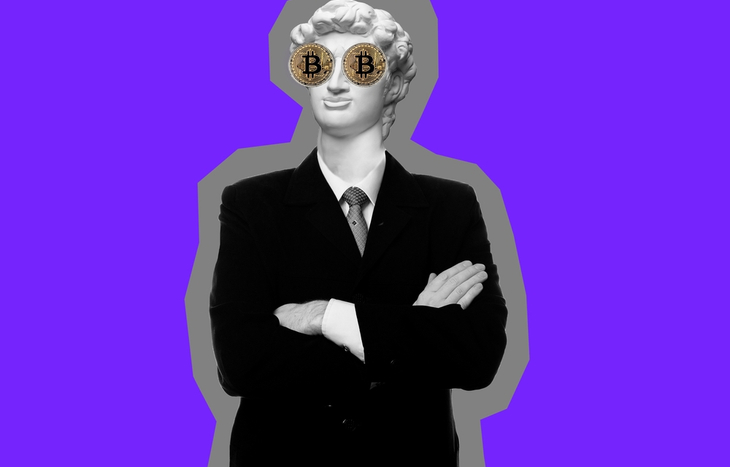 That being said, we're not expecting any huge moves from the big coins like Bitcoin and Ethereum in the near future. As we've noted before, the big catalyst for Bitcoin (at least historically) has been the halving. This is when the payout for mining a new block is halved. And the next time this happens isn't likely to happen until 2024.
This is why – for the time being – we'll be keeping an eye on several altcoins. That's not to say ­­­­that Bitcoin and Ethereum aren't good investments. It's just that they aren't likely to see a big swell in value short-term.
For instance, Bitcoin rose 2.5% in March, 2022. But the overall crypto market rose 9.4%. This indicates that Bitcoin might be a better store of value than one poised for growth. However, this also makes it a better investment for less aggressive or new investors that are crypto-curious.
But all that doesn't make it one of our favorite cryptos to watch. At least not right now. For these, we're looking for more near-term catalysts or coins with a lot more explosive growth potential. That's because even if Bitcoin does happen to go on a big run and hit that magic $100,000 mark that analysts have been predicting, that would still "only" be a 150% gain.
Don't get us wrong. A 150% gain is always worth celebrating. But in the crypto world, that's not all that crazy. And while cryptocurrencies are still young, Bitcoin is the elder statesman. As such, its value moves slower than its more spry siblings.
Five Cryptos to Watch Right Now
Without further ado, here are the five cryptos to watch with more potential upside than Bitcoin and Ethereum.
Solana (SOL)
While Solana is on the newer side of cryptocurrencies, it's no small player. In fact, it's in the top-five of largest cryptos in terms of market cap (excluding stablecoins). However, it's still just a tenth of the size of Ethereum. So there's a lot more room for growth.
Furthermore, there's still a chance that Solana could be in a position to be the dominant network in the decentralized finance (DeFi) space. The reasons behind this are two-fold. First, Solana's blockchain charges extremely low transaction fees. Plus, it's much, much faster than almost any blockchain out there.
Now Ethereum is planning to eventually upgrade its blockchain to a proof-of-stake model. But those plans have been in place for years (literally). And with every day that plan gets delayed, Solana's rise to dominance in DeFi becomes more likely. Those factors make this one of the cryptos to watch in the coming months.
Bitgert (BRISE)
When it comes to crypto, most tokens are only as good as their underlying use case. And that's what makes Bitgert so appealing. In terms of market cap, it's tiny. It's also trading for a fraction of a cent. But that's because its total supply is far higher than the other tokens on this list.
Keep in mind, Bitcoin's max supply is 21 million. Ethereum's circulating supply is around 119 million. The circulating supply of Solana is around 328 million. But Bitgert's total supply is 1 quadrillion.
Based on this, it's not likely that we'll see Bitgert tokens hit hundreds or thousands of dollars. But that doesn't mean it can't be a worthwhile investment. Again, that's because the creative team behind this project has launched some very interesting technology.
Not long ago, Bitgert unveiled a revenue and staking program. There's also a new BRISE dApp wallet that was launched in the Google Play store. But the most important thing is its speed and limited gas fees. While these are two reasons that we also like Solana, Bitgert does this even better.
Bitgert charges $0.0000000000001 per transaction. Yes, that's even better than Solana. And while Solana can process 50,000 transactions per second, Bitgert can process double that. These proven use cases easily make this one of the worthwhile cryptos to watch. However, it does have to prove itself for a bit longer. So it's still a very speculative asset. But it's one with a lot of promise. Especially if its exchange begins to draw more users.
ApeCoin (APE)
We've been closely watching ApeCoin since its launch in March around here. The folks behind it are the same people that pushed out the popular Bored Ape Yacht Club (BAYC) NFT series. So right there, this token comes with a certain level of cachet in the crypto scene.
Furthermore, against many predictions, ApeCoin has quickly gone on an impressive rise in value since it was launched. On the one hand, this can probably be chalked up to FOMO. Those who watched the BAYC's NFT rocket in value don't want to miss out on another big trend in the crypto space. But there's more to it than that…
For now, ApeCoin is just another altcoin with little real-world value. However, that could be on the cusp of changing. BAYC is poised to release its venture into the metaverse with a project called Otherside.
If this foray into the metaverse goes off without a hitch, ApeCoin is likely to see a major boost in value. When it was first launched, most analysts predicted a ceiling of $10. Well, it blasted past that in no time. Now it's trading for around $25 a token. Now the analysts have changed their tune.
The more common narrative these days is, "When can ApeCoin hit $100?" Suddenly the trendy, "purposeless" token has been legitimized. And with that an actual purpose looks to be coming with it.
Even though the competition into the metaverse is pretty stiff, the sheer popularity of the BAYC is likely to give it a leg up on much of the competition. All of this means there is a very compelling case to put ApeCoin on your list of cryptos to watch.
Binance Coin (BNB)
In the past six months, Binance Coin has taken a hit in value. But from our point of view, that just means it's trading at a discount. You see, BNB plays too big a role in the cryptocurrency ecosystem.
Binance Coin helps power the most popular crypto exchange in the world. But as some of the fervor surrounding it has died down, so has trading volume. And that's been realized in the pullback in value of BNB. But ebbs and flows in the crypto market are natural. Adoption is still spreading worldwide. And that is likely to push the value of this token up.
BNB also plays a vital role in how cryptocurrencies get traded. Again, it is the native coin of the Binance chain. Those with some BNB crypto in their wallet can use it to purchase other coins traded on the Binance exchange. Those using BNB crypto get a discount on transaction fees.
On top of this, Binance also offers a rebate as an incentive for its use. And on top of all of that, BNB has made a lot of headway from being the default coin on other decentralized exchanges. All of this played a vital role in BNB shooting up more than 900% since January 2021. And we don't think BNB is done growing. In fact, seeing it catch up to Ethereum in terms of value wouldn't be surprising at all.
With the potential of a 620% gain on the horizon, BNB is clearly one of the cryptos to watch closely in the coming months.
The Bottom Line on These Cryptos to Watch
Unfortunately, we don't' have a crystal ball. And for the most part cryptocurrencies as a whole are a pretty speculative asset. These two factors make any token a potentially risky investment. However, the cryptos to watch on this list either have momentum or a pending catalysts that could drive up their prices significantly.
That being said, crypto is a very news-driven market. If some government officials speak out against crypto in some form or another, that could quickly change the course of these tokens. We've certainly seen that before a time or two… or three. And those are just some of the cases where press releases triggered a crypto sell off in the past year.
Nonetheless, the four tokens on this list appear poised to withstand some negative pressure from the markets long-term. And that makes any of these cryptos to watch worthy of keeping a close eye on – if not outright investing in them.
---